I wont mince words. It's been more than six months since I have blogged, and I got married!
Very simply, I met the guy of my dreams in January, his name is Patrick McHugh: funny, self-deprecating, the best dad ever, smart, and extremely caring. I referred to him in my previous post (way back in February).
I met him for coffee the last day of Craft Napa (January 23rd); one week later we told each other we loved each other, three weeks later we were engaged. We set the date for August 14, and despite all of the fire/drought/heat threats…it was the absolute perfect day.
–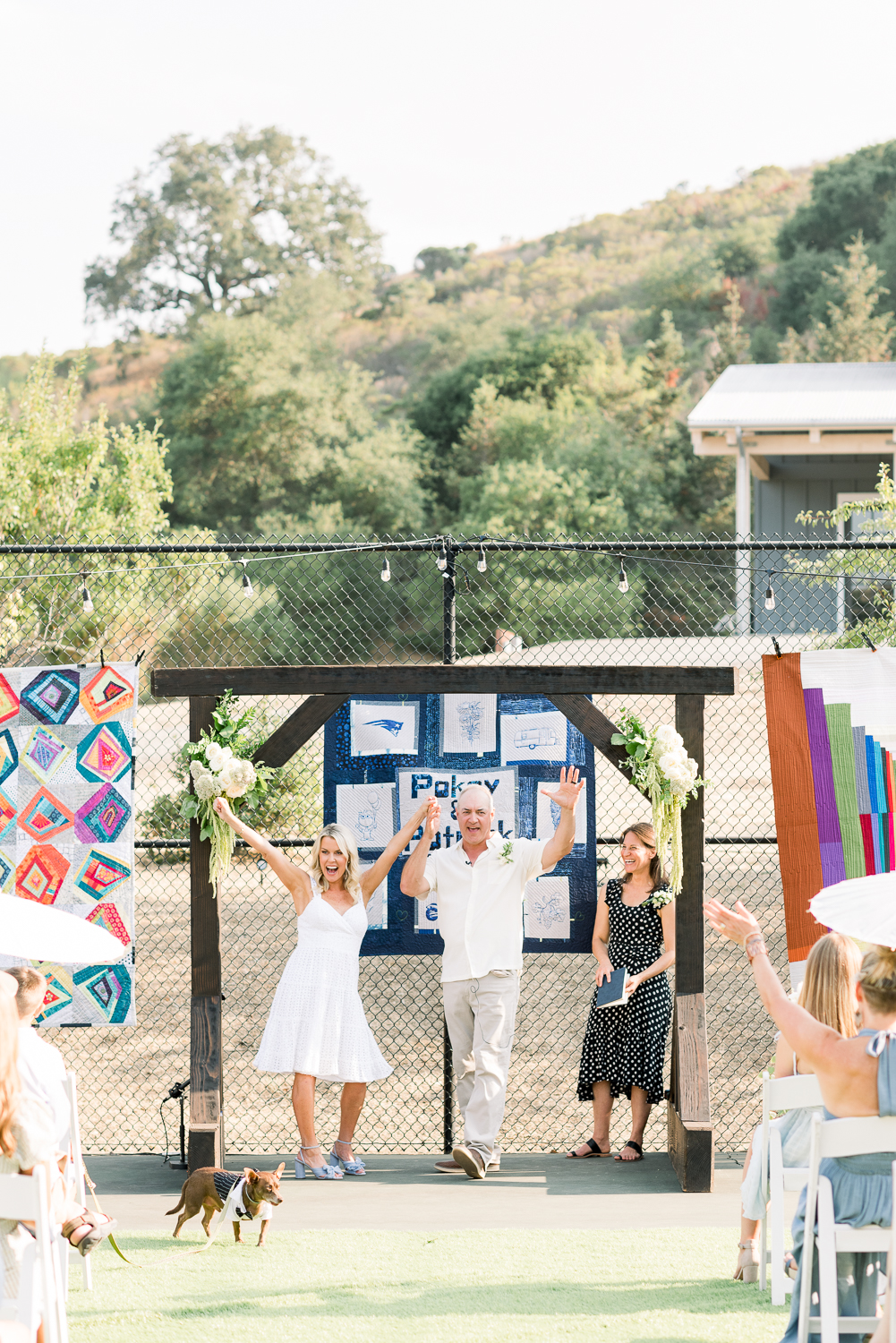 I made him a quilt (above and behind us, about our relationship), which I gave to him the night before during "Happy Hour" in the barn. (I'll post more about the quilt in a later post.) All pictures in this post by caitlinoreillyphotography.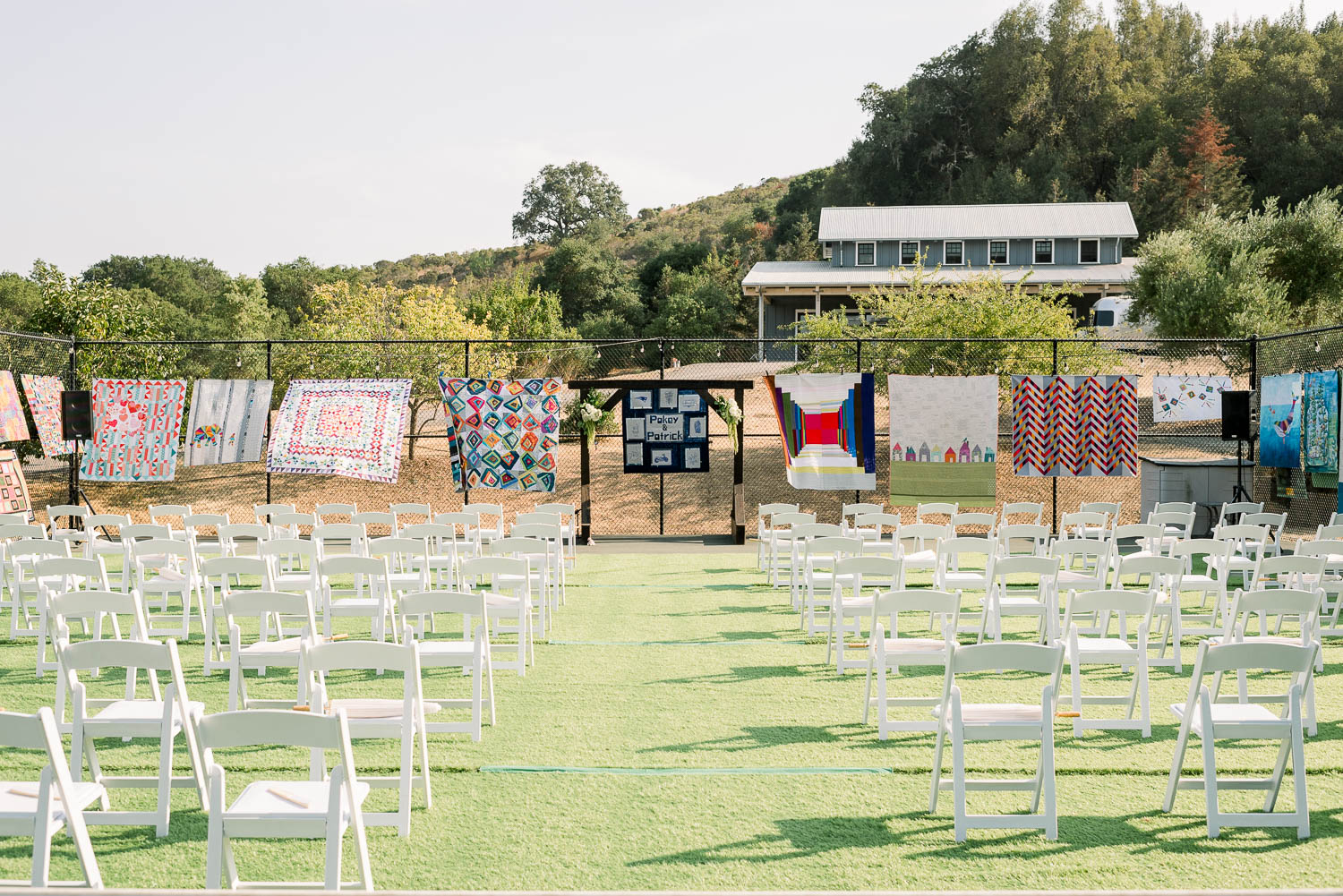 And a slew of quilters took the call to action and arrived with quilts to adorn the ceremony.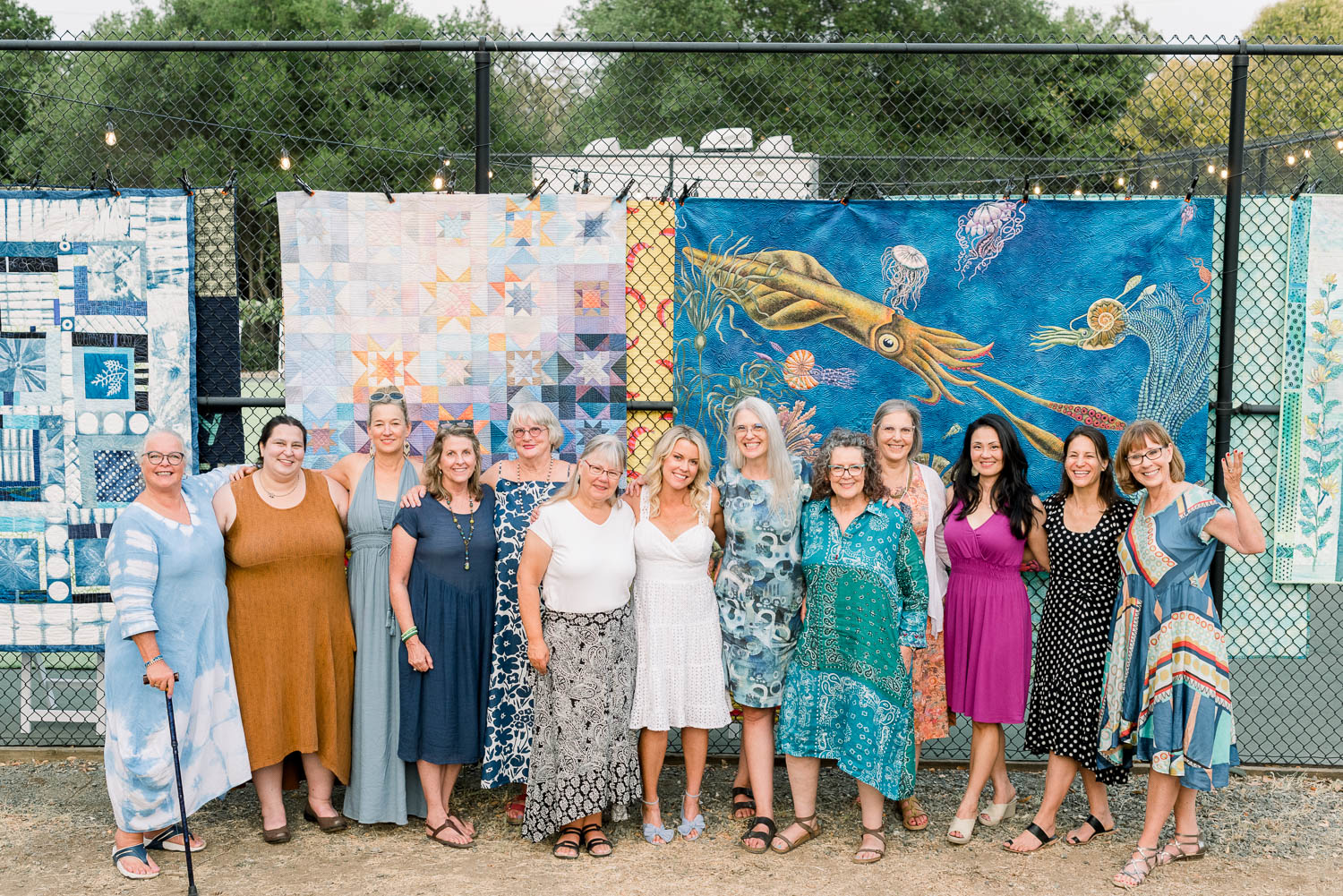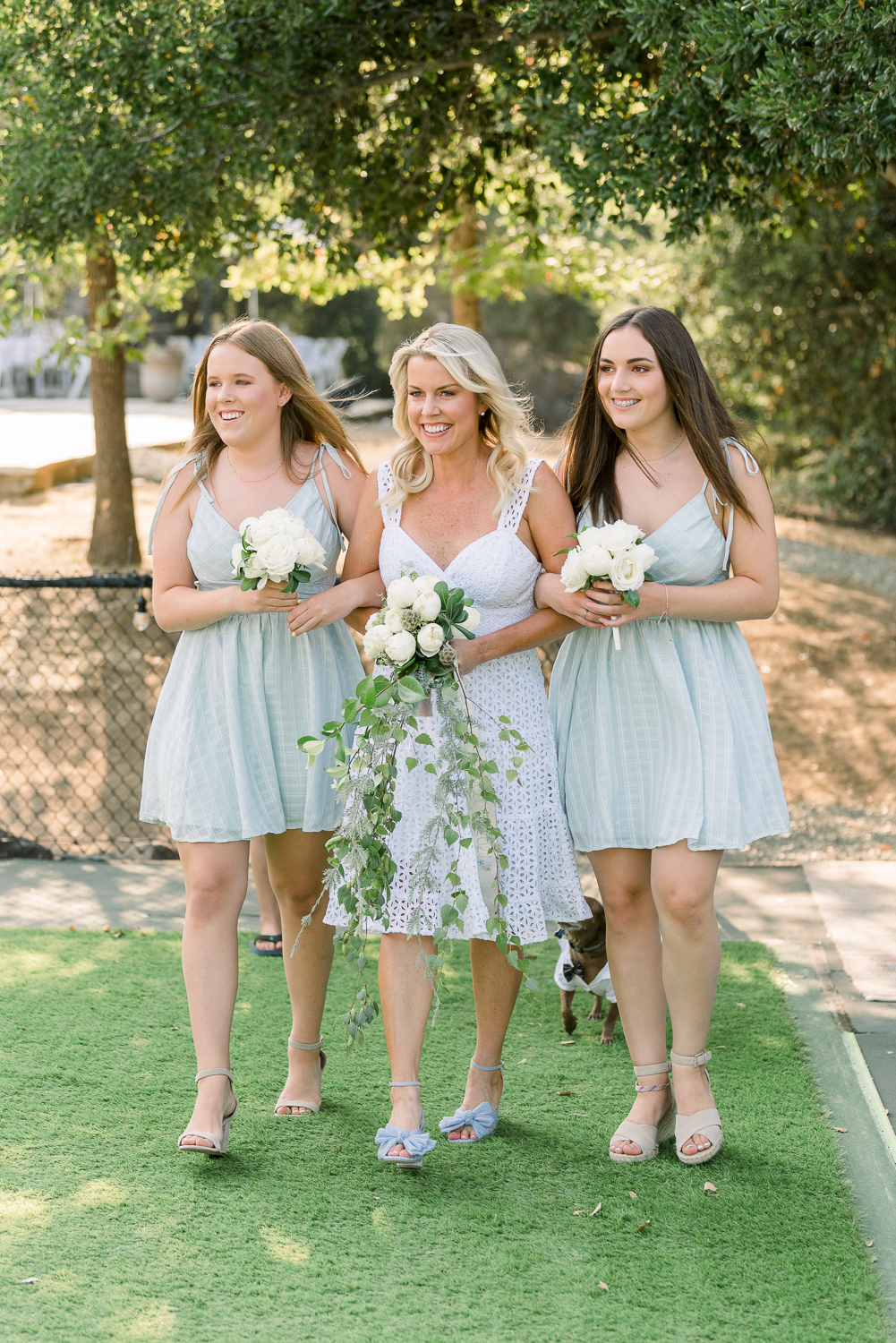 Cindy's daughters (my BFF from high school) gave me away.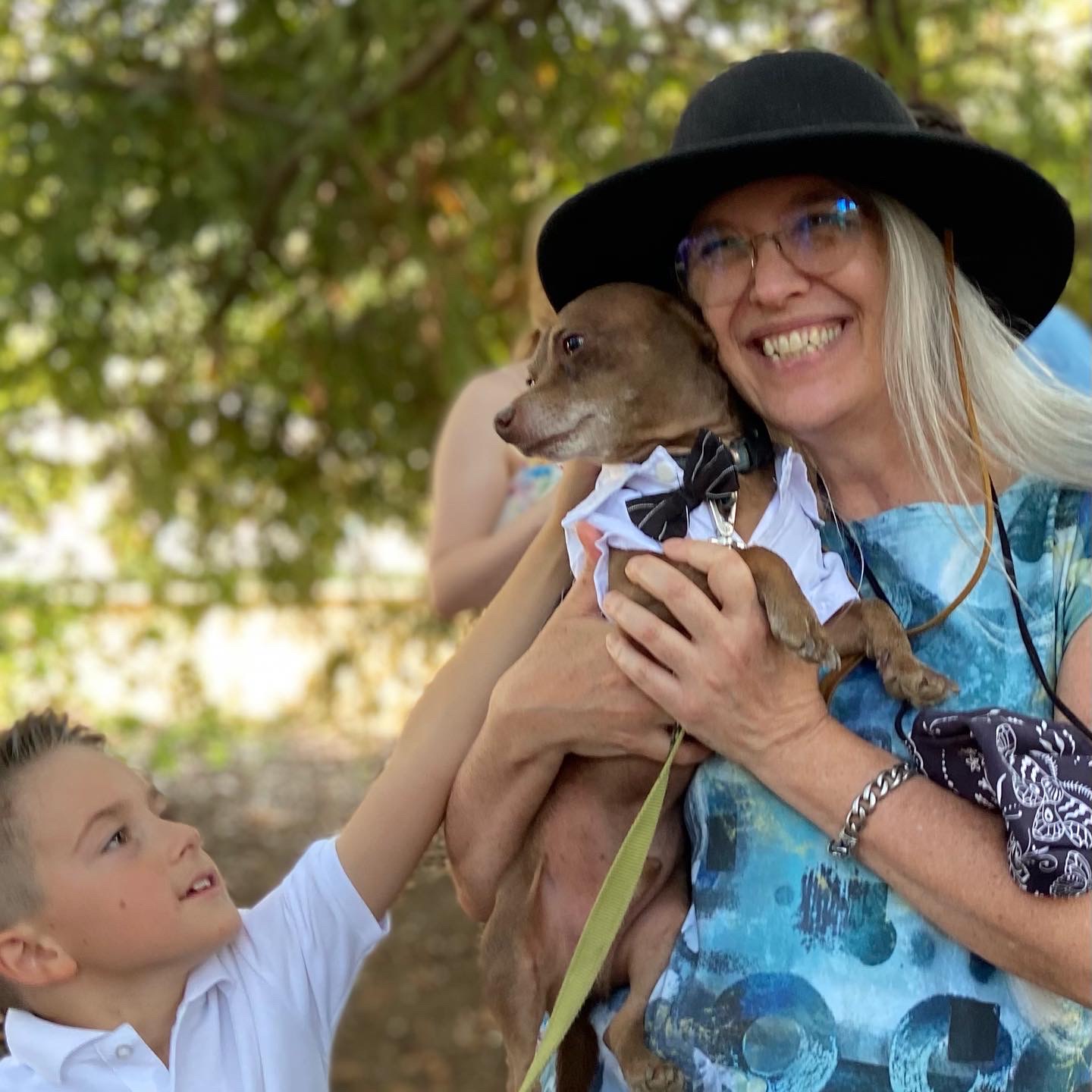 Tyrion was my ring bearer, along with his new best friend, a new nephew of mine, Bromley. (Judy Coates Perez is holding him. I'm pretty sure he wants to live with her.)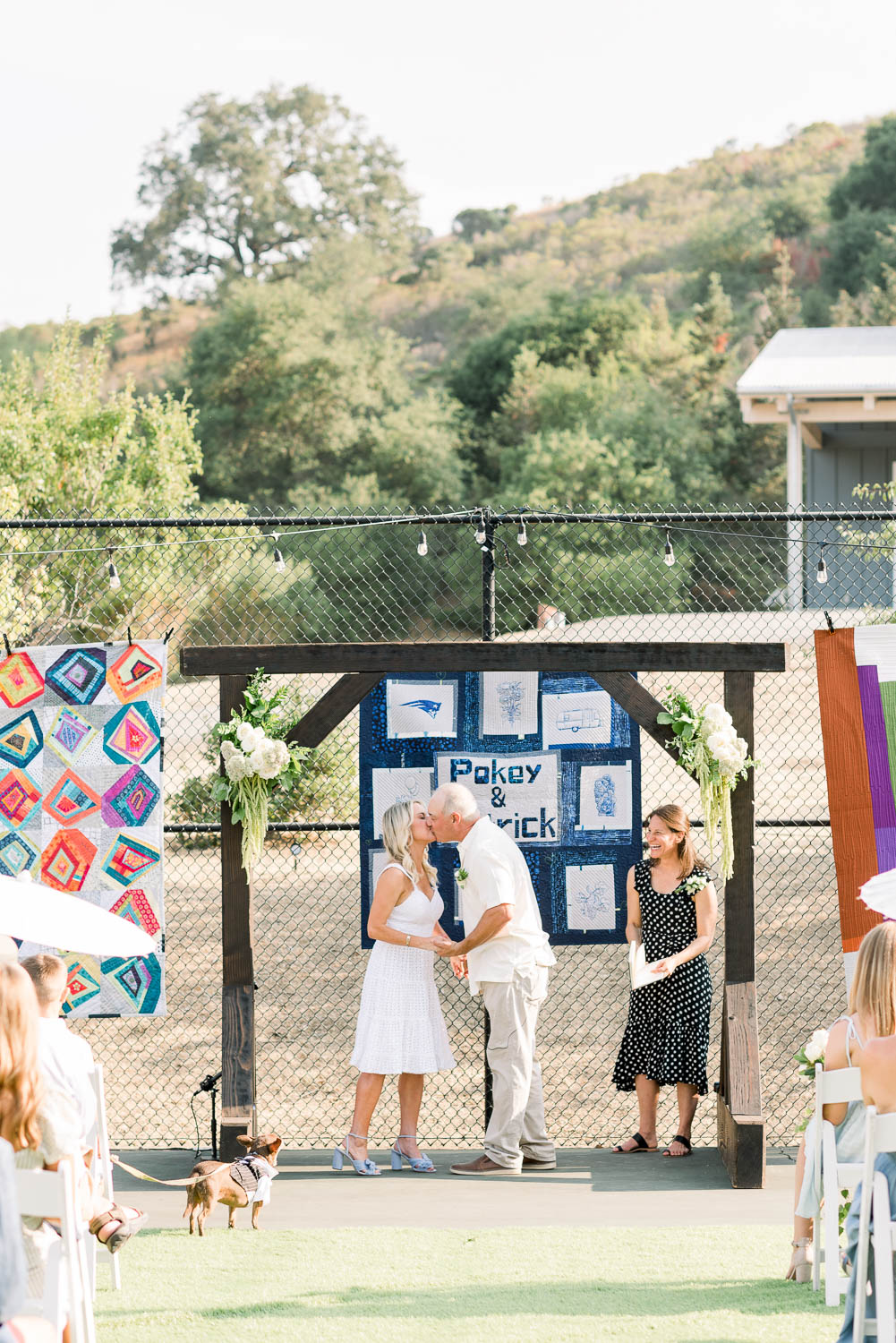 Quilter, art teacher, author, and fabric designer, Carrie Bloomston was our amazing officiant. I asked her if she'd be interested and she jumped– and in usual Carrie Bloomston fashion– hit it out of the park with her words and touches on the ceremony. Just incredible and so personal.
I didn't know how to tackle this post; there is so much emotion writing this, and it's been so long since I have posted anything. I honestly never truly thought I'd get married again, but it happened for me a decade after being alone/divorced. I am incredibly grateful. For anyone out there thinking they may never find anyone again, have hope. Keep looking. 
I will write more later about the wedding…there is too much to pack into one post, but I'll close with this video that Erik Holland, videographer made. It's 5 minutes and I will watch this every day for the rest of my life. 🙂