I can't believe our 4th edition of Craft Napa has come and gone!
This year was a lot of fun, thanks to our teachers and all who attended. 16 teachers taught 38 classes over the four-day period, in everything from surface design, modern quilting, free-motion, collage, encaustic work, batik, indigo and shibori, printmaking, screen printing, monoprinting, making dollies and monsters, appliqué, stenciling, and watercolor. We introduced a welcome dinner to Craft Napa this time around, and had a special luncheon lecture with Jennifer Sampou, which was incredibly inspiring.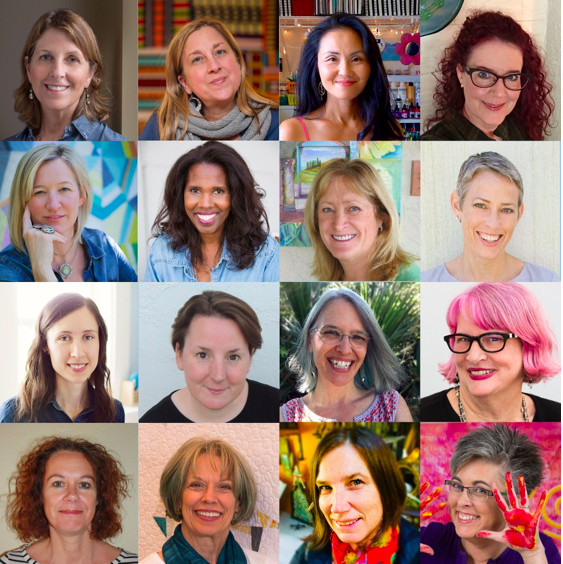 Our Artist Market was a hit (some vendors sold out in the first 5 minutes…note to vendors…bring more stuff!), and we held our first- ever movie night!
We also raised more than $2300 for our Stay PAWSitive fundraiser, which benefited animals that were displaced, hurt, or surrendered due to the Paradise fires. I still have a lot of postcards as donations came pouring in at the last minute. To raise more money, I am going to bundle the fabric postcards I still have on hand, most likely in sets of 5, and offer them online on the Craftnapa.com site starting February 1st.  
Some fun class and event pix:
We were incredibly honored that Tim Jenison joined us at Craft Napa for a viewing of "Tim's Vermeer," and to host a Q&A afterwards.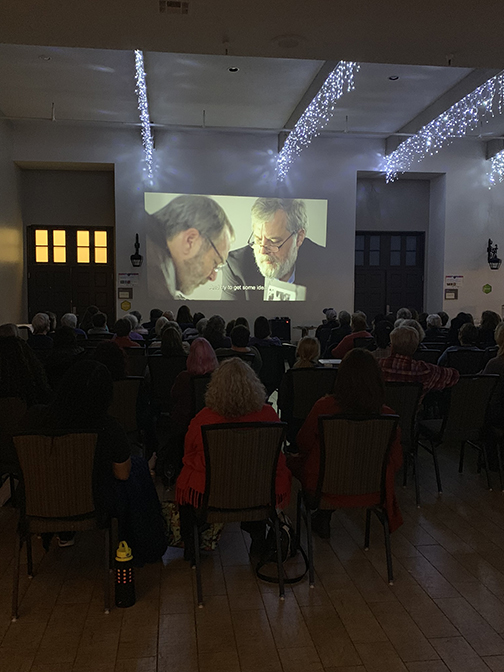 We also learned what Tim has been working on for the last four years in Tasmania, and it is an equally ambitious project that he will be announcing to the greater public very soon.
And on a more personal note, I got to reconnect with a former coworker of mine, Amanda Schlatre (many may remember her when she worked in Special Exhibits at Quilts Inc.). I was delighted when I saw she had signed up for Craft Napa, and it was fun catching up and learning what she is now doing for the Houston Rodeo.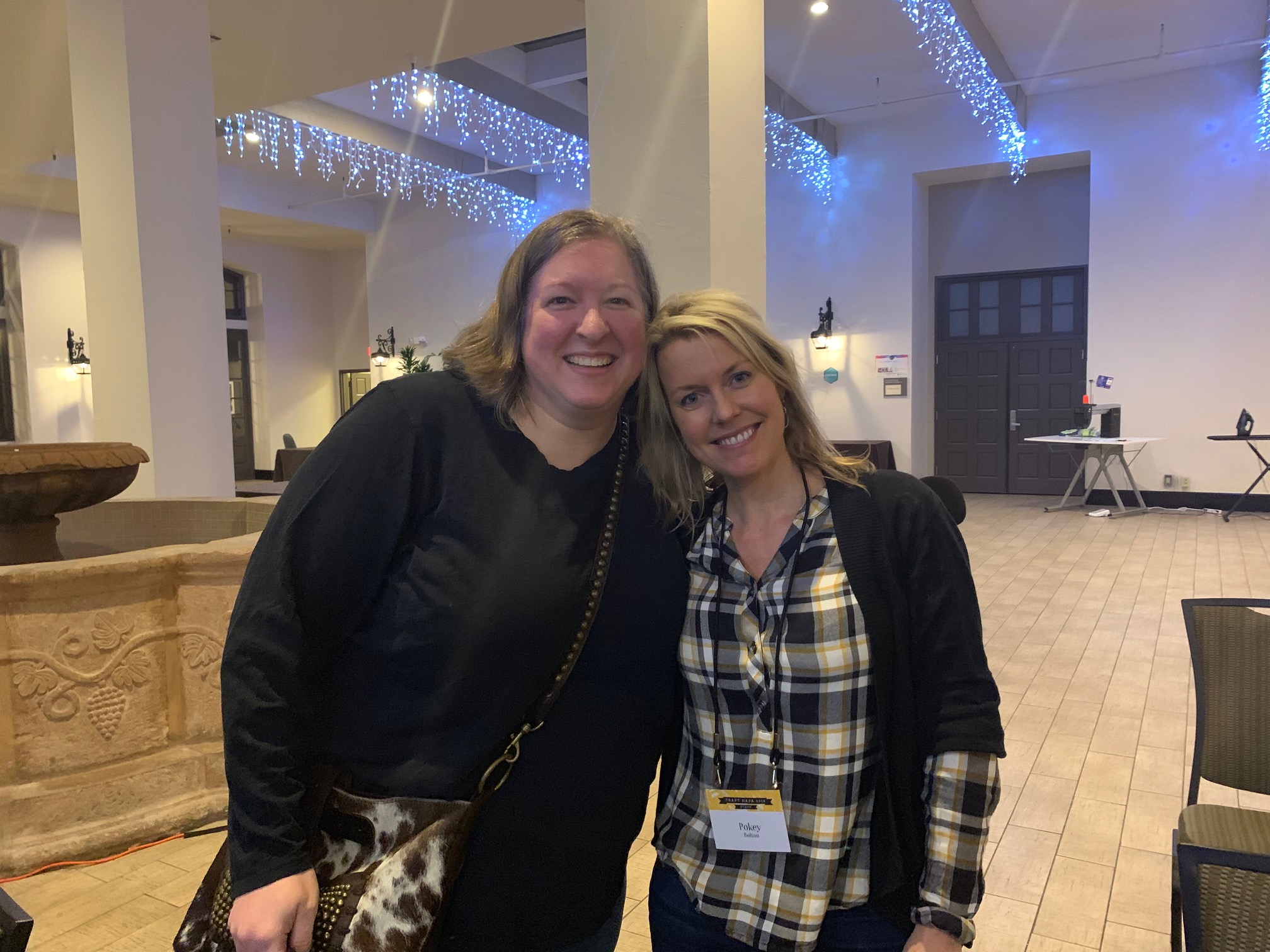 Lastly Craft Napan, Jollyne Toste who had also attended Jennifer Sampou's Polygon Play retreat last March in my barn, brought her finished quilt for show and tell. Look how beautiful it is! This picture was taken behind my barn. (Photo credit Jennifer Sampou)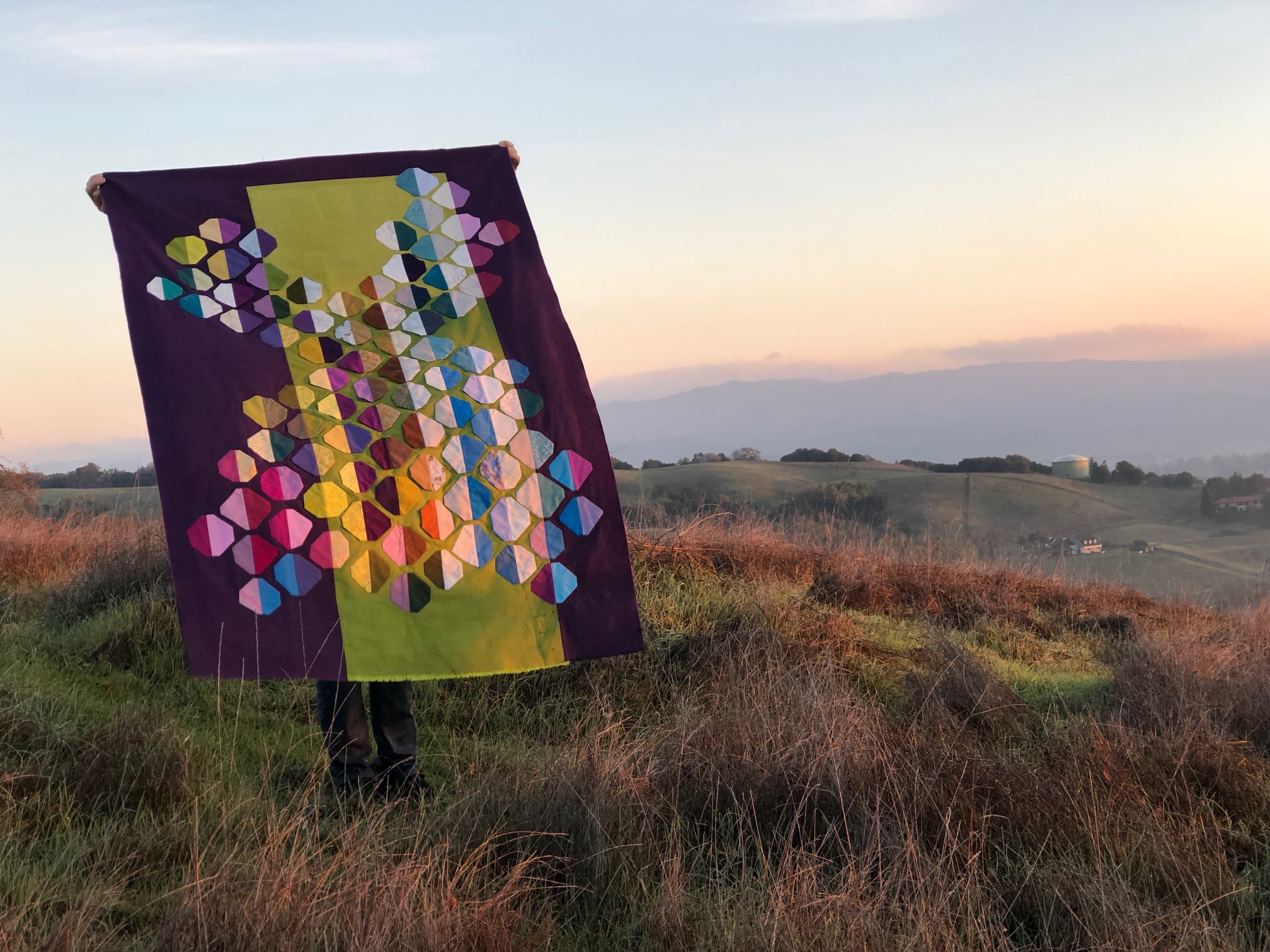 Next year will be our 5th edition, which I can't believe has come so quickly. I am planning on some special commemorations, swaps, and gatherings for this anniversary and scheming a fun time. If you have ideas for special events, I am all ears—just email me at pokey@craftingalifellc.com.
Save the dates! CRAFT NAPA 2020
January 8-11, 2020
I want to extend super special thanks to our sponsors BERNINA of America and Meissner's Sewing for providing sewing machines for classroom use, and being on hand  to help everyone use the machines.
Also special thanks to Dharma Trading for generously providing surface design supplies for class use) and selling supplies most of Craft Napa. They are running a special discount just for Craft Napans and friends. Visit https://www.dharmatrading.com.   Use coupon code CRAFTNAPA10 to rceive 10% off your order!
I'd also like to thank the following companies for donating swag to the totes and also providing materials for classroom use. Note that a lot of them have a discount code on their products (some expire soon) so check them out!
Thanks to all!