I was really happy to go to Quilt Market and Festival this year, if anything, to get some respite from the aftermath of the fires in Northern California. I was not nearly as prepared as I would have liked to have been for Houston, given the disruption, but I was thrilled to go! I shared a lot of images on Facebook and Instagram, but for this blog entry I am culling the list down to just a few images that gave me great joy:
Leslie Tucker Jenison's second fabric line "Urban Garden" with RJR Fabrics made its initial debut, and Leslie employed the talent of both Jamie Fingal and Deborah Boschert (to name just a couple) to make art with her line. This fabric line will be on sale at your local quilt shops in early spring, and I can't wait to hoard some!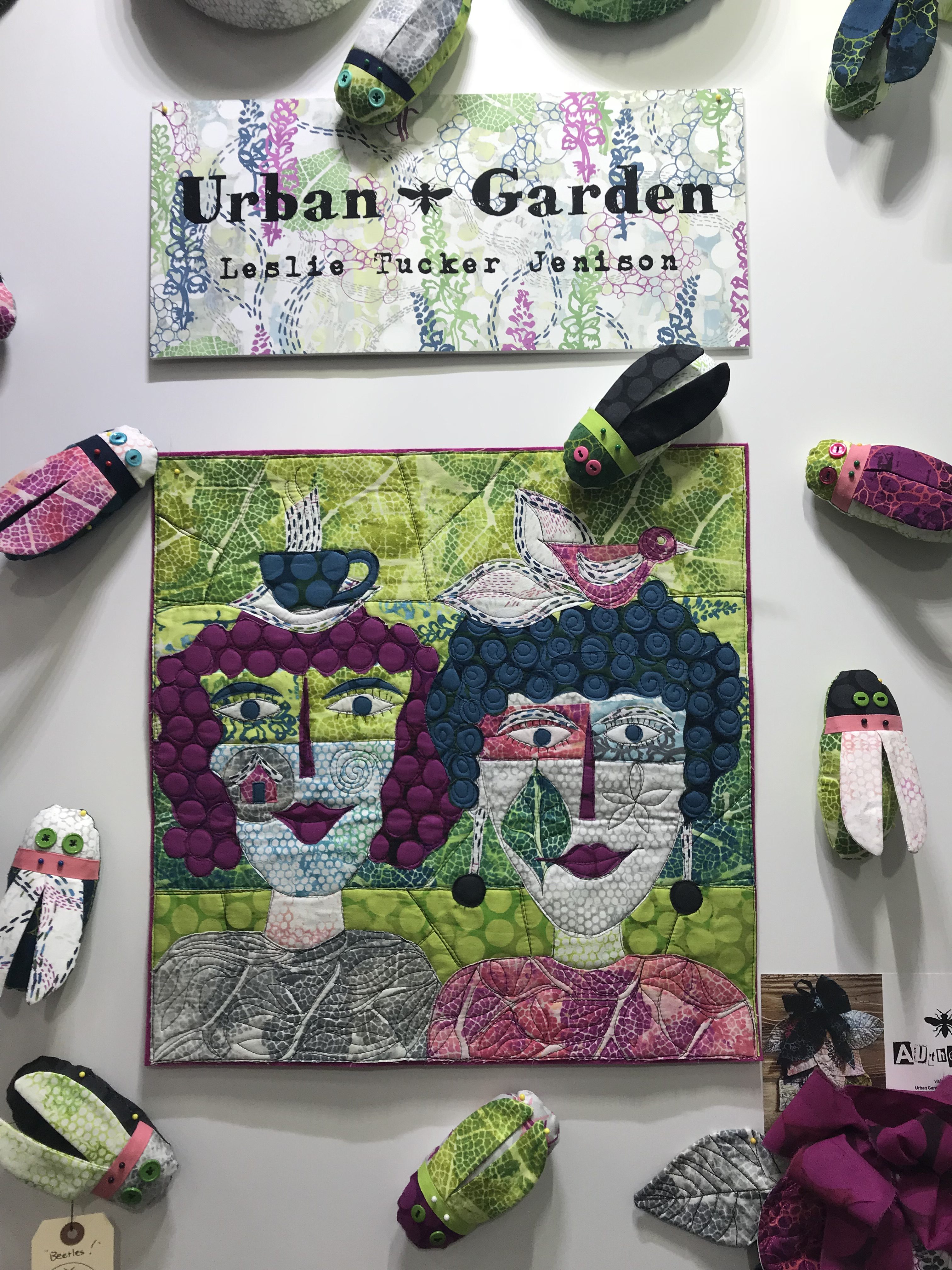 This booth below was a Market favorite, it popped up in a lot of social media feeds, and it is understandable why: "Foundation" by Shayla Wolf for Windham Fabrics.
Next up, Playful Fabric Printing co-author, Melanie Testa came out with her debut fabric line, "Floribunda!" with RJR Fabrics. If you like a jewel-toned palette coupled with unique prints with a personal touch, this line is for you!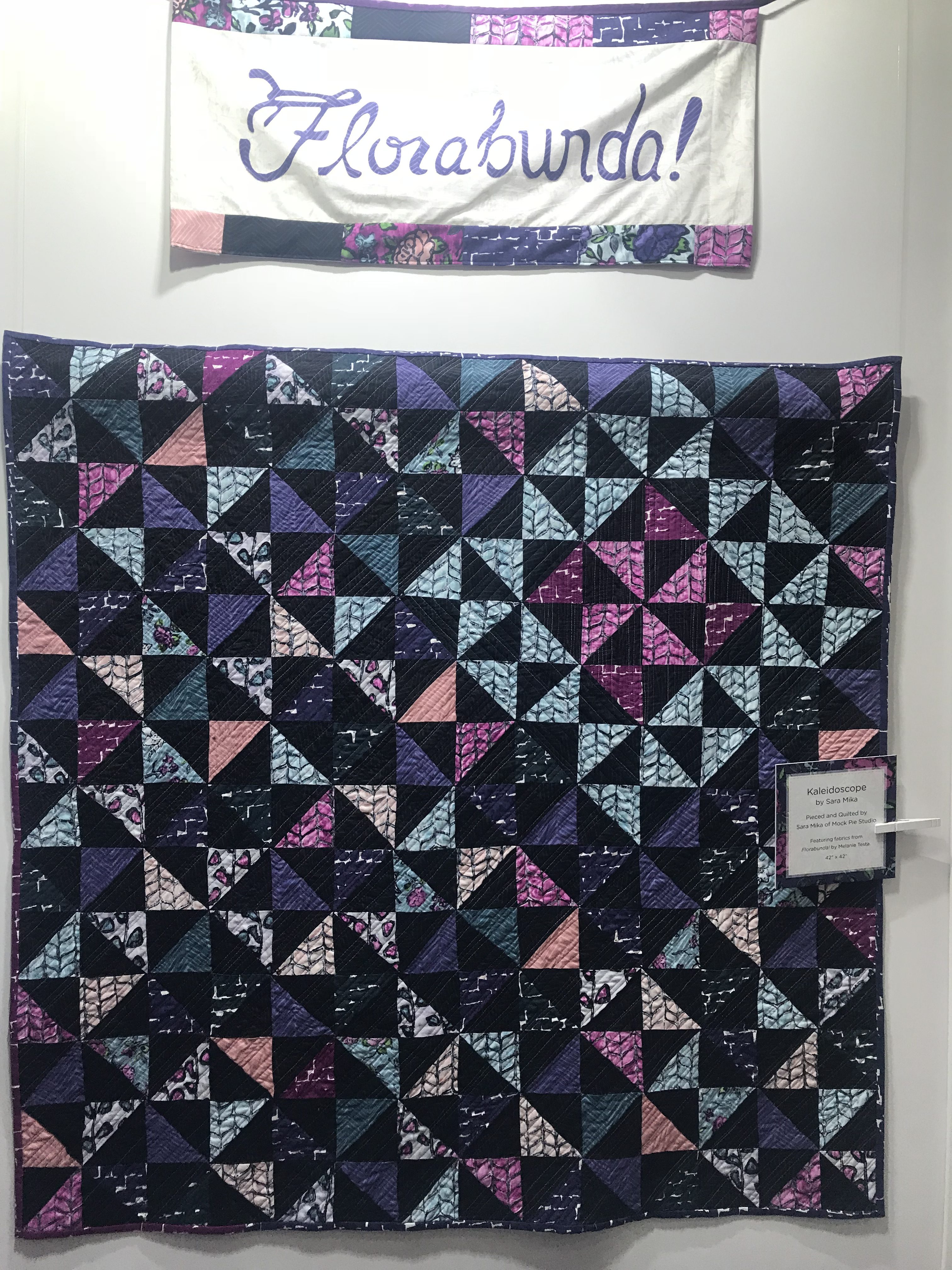 Another quilt in detail: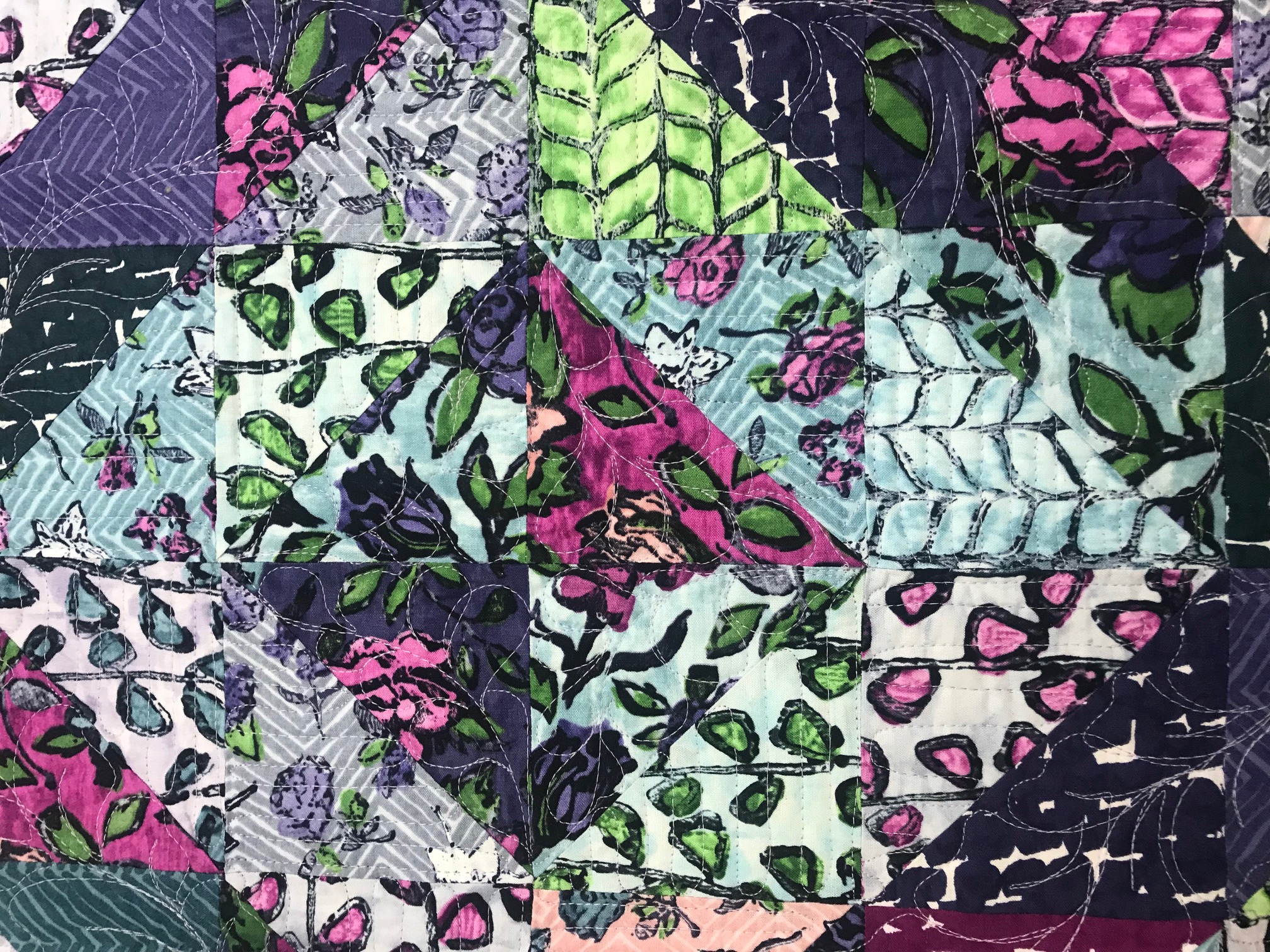 I too had a formal presence and promoted "Playful Fabric Printing" in the Craftsman's Touch booth at Festival. I was so happy to promote this book. It truly is a great resource if you are curious about creating your very own, unique fabric collection.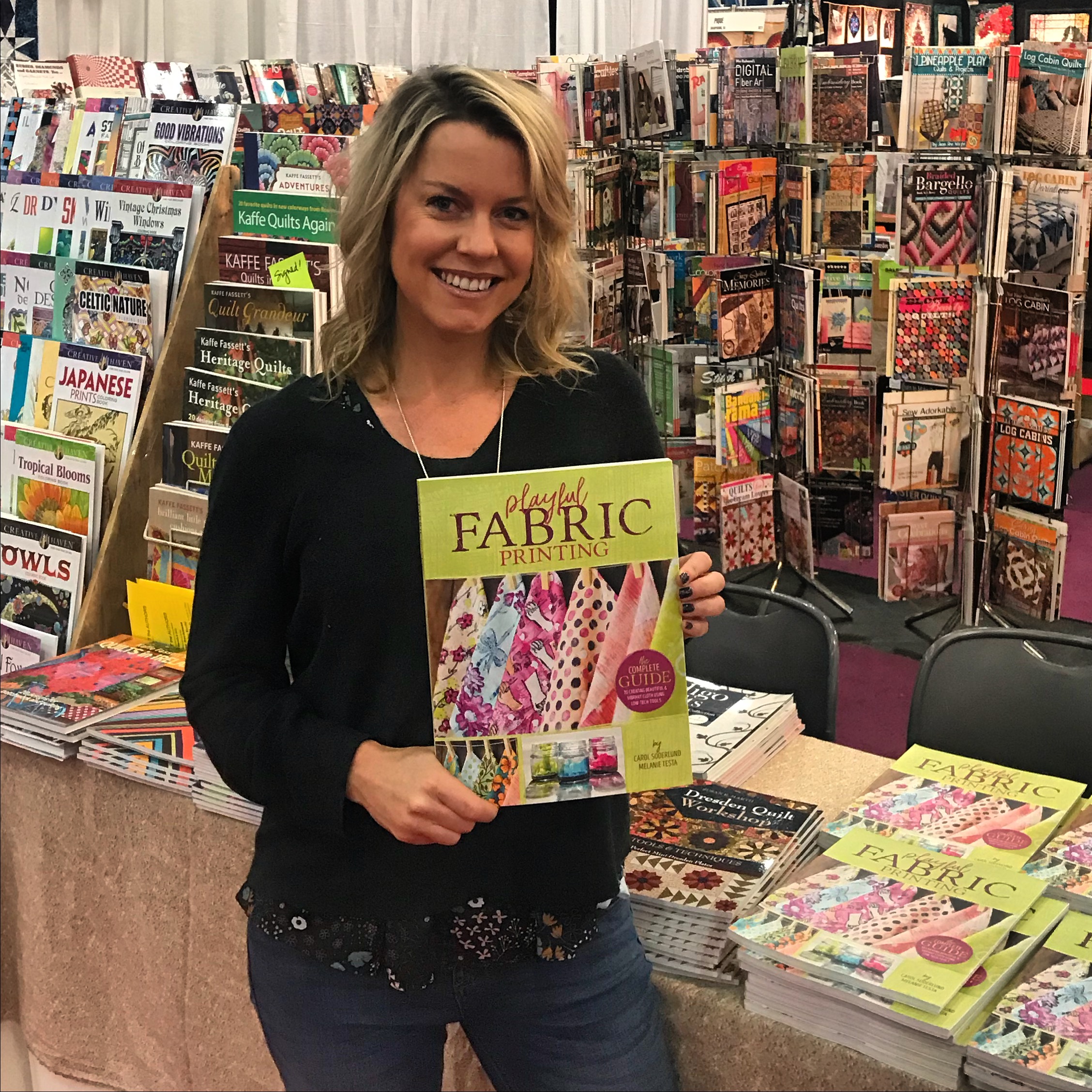 Below was a busy lady! Victoria Findlay Wolfe promoted her new Partial Herringbone Seam Quilt with tireless enthusiasm during the show. This class is sold out at CRAFT NAPA, and it is understandable why. The construction of this design is pretty brilliant. (Victoria still has a handful of seats for her two-day, four-ring double wedding class, though!)
On a quilting business note,  F&W and Quilts Inc. collaboratively came out with the latest Quilting in America 2017 survey. Survey says our industry is still doing gangbusters since the last survey was conducted in 2014, and the industry is seeing a strong buying power from people under 45. I mentioned to John when we discussed the study, though, that it would be nice if maybe next time, this study delved a bit more deeply into specific social media channels, time spent on each, etc. Anybody who is investing advertising dollars into paying ads on social media would find this breakdown helpful.
Back to quilts…this was my favorite one from the show. It is called "Home."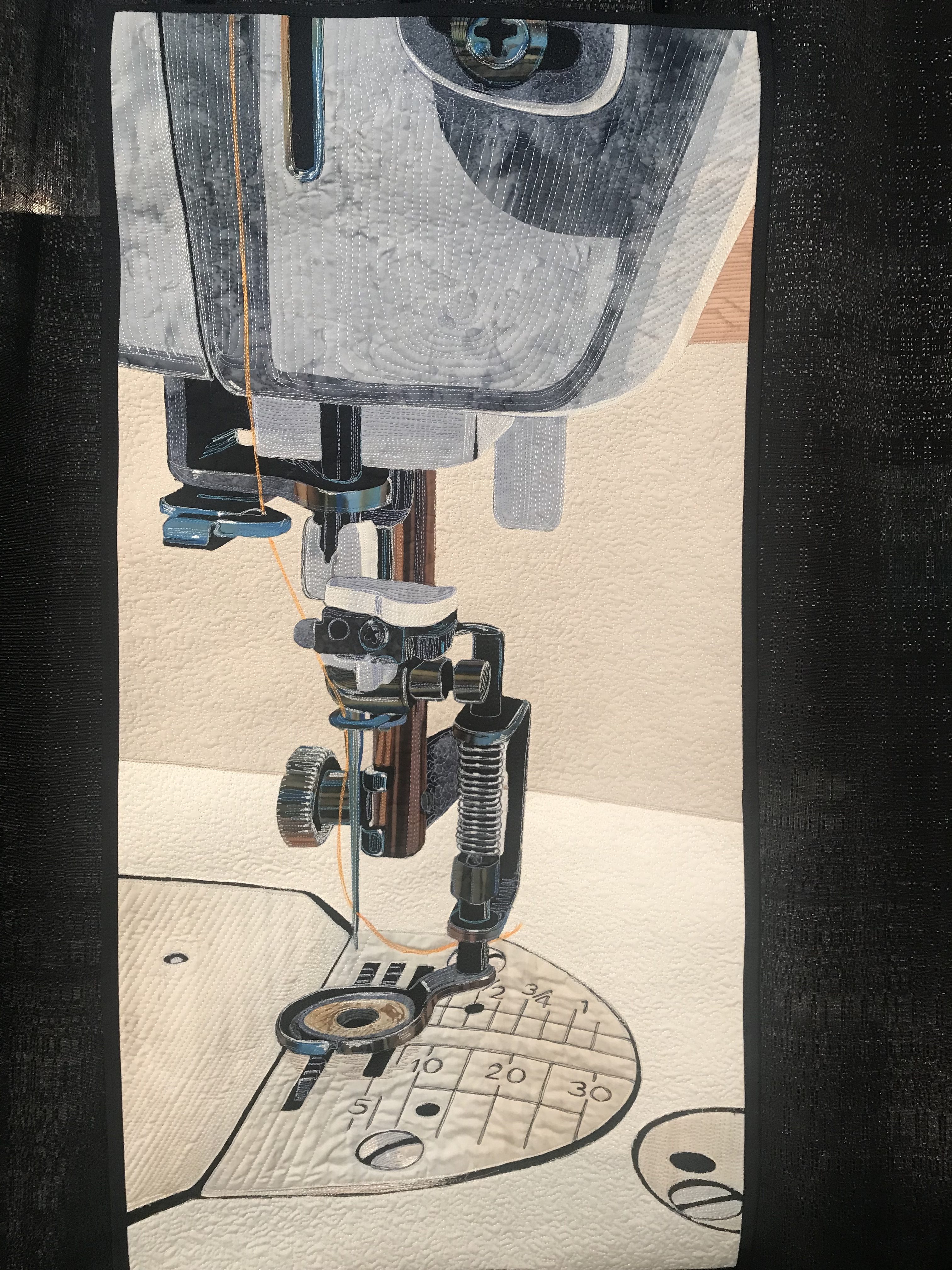 This piece is by Kate Themel and her narrative reads, "My studio is where I feel most at home. It's a place where I I can dance around, sing, talk to myself, swear, or drop things on the floor. I can express myself without worrying about having nice manners. I never need to dress up to spend a day I'm in the studio. Blue jeans, or pajamas, it's all good."
I agree. I came home, and took a hike in my neighborhood. Vineyards in autumn, my patchwork view: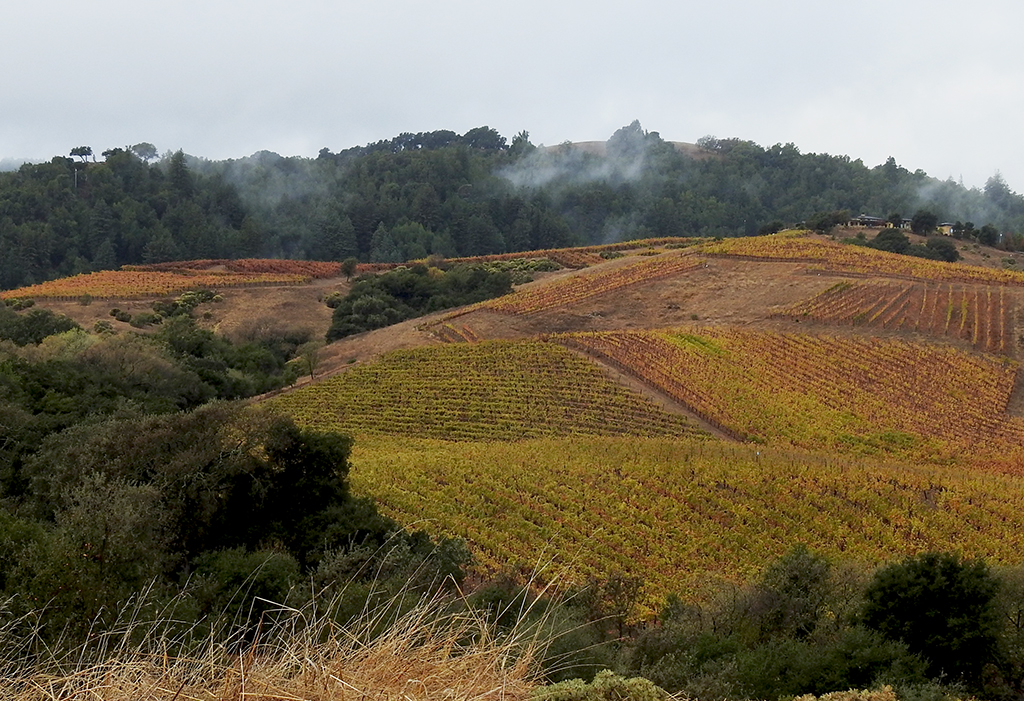 I am definitely looking forward to cooler weather and hibernating in my studio. I, too, am getting ready for Craft Napa, which is just a few short weeks away, and ordering all of the loot for attendees. If you are thinking of coming, there is still space! Please join us! We also plan for a fun and unique opening ceremony to ring in a creative 2018.
In the meantime, it is raining here…what is not to love about this picture?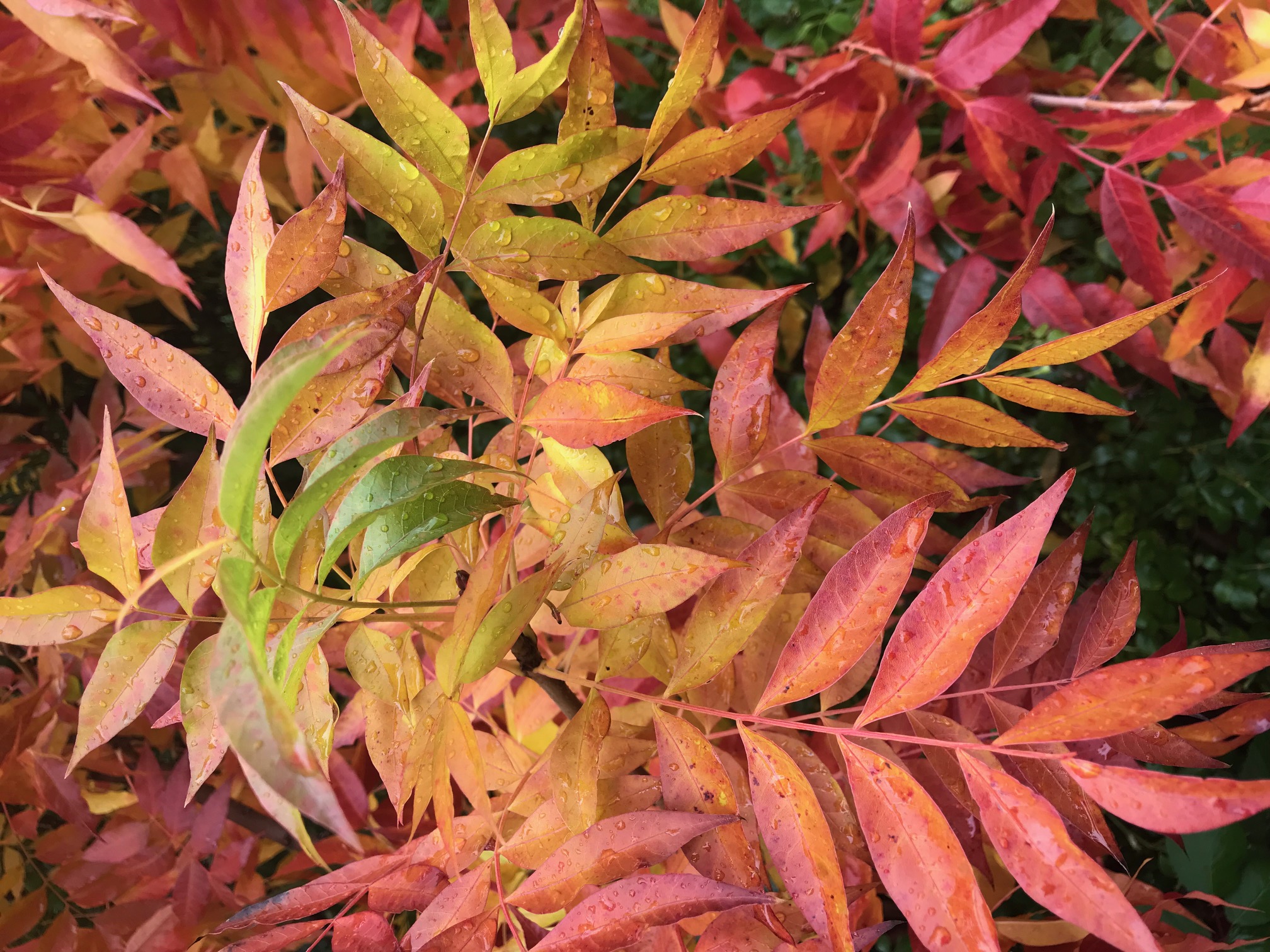 With gratitude,
Pokey