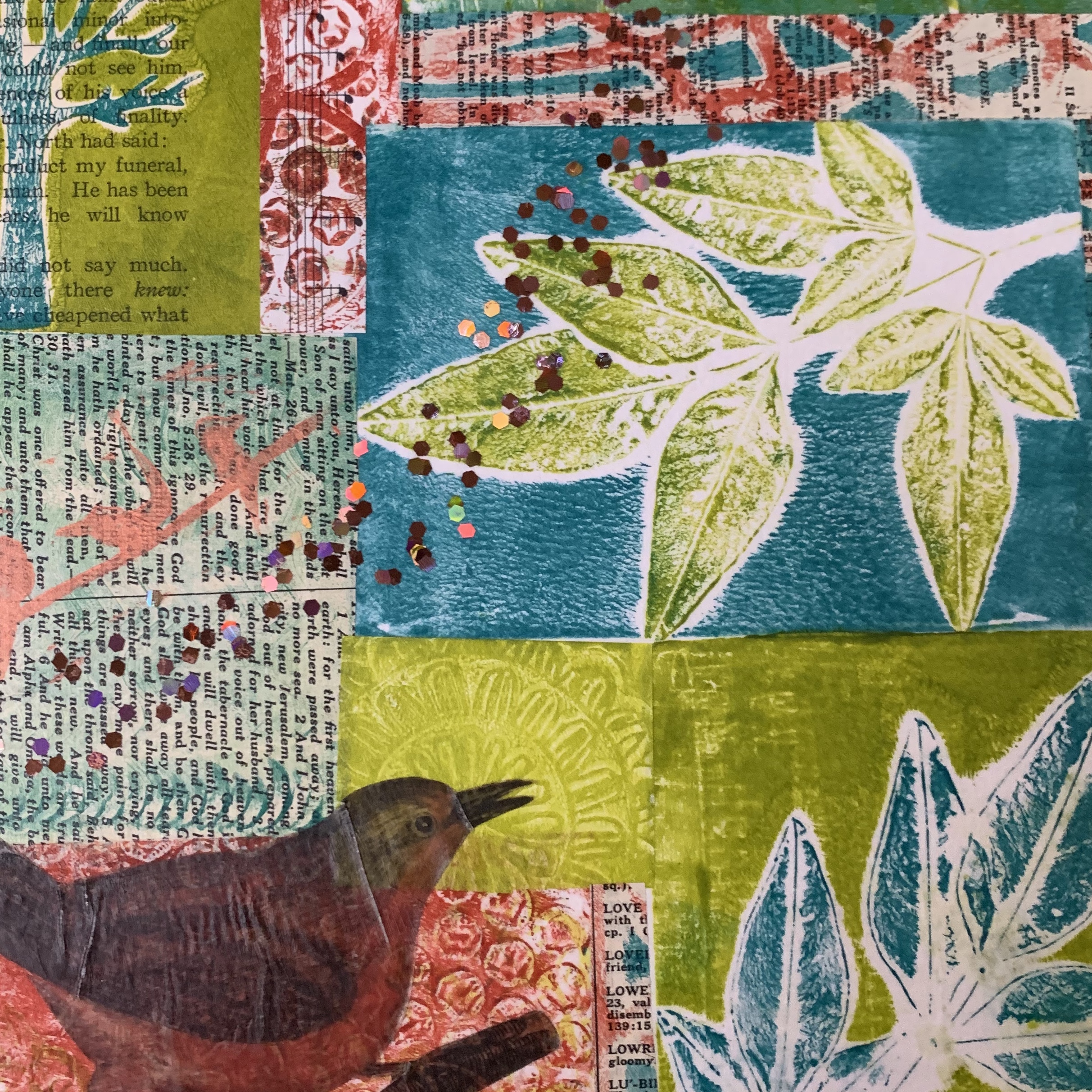 I can't believe our 5th edition of Craft Napa is over already! Has it really been five years I have been doing this? It doesn't feel like it. This past retreat went super well, and I am so happy that people overall seemed to have a great time. I am truly honored that people invest their time and discretionary funds at Craft Napa to start the new year off, and I don't take that for granted. I try and make this annual retreat the best it can be, and I thank you to all who came and continue to make this retreat so special!
Some quick stats: this last edition had 41 workshops, led by 17 teachers over the course of five days with about 250 attendees. We held classes in everything from modern quilting and mixed media jewelry to surface design and encaustic work. All in all I think it was our biggest edition yet. Having said that, the facilities–the Embassy Suites/ Napa and my art barn (just a couple miles up the street from the hotel)–meant there was still an intimate feel to the retreat, and that will always be important to me.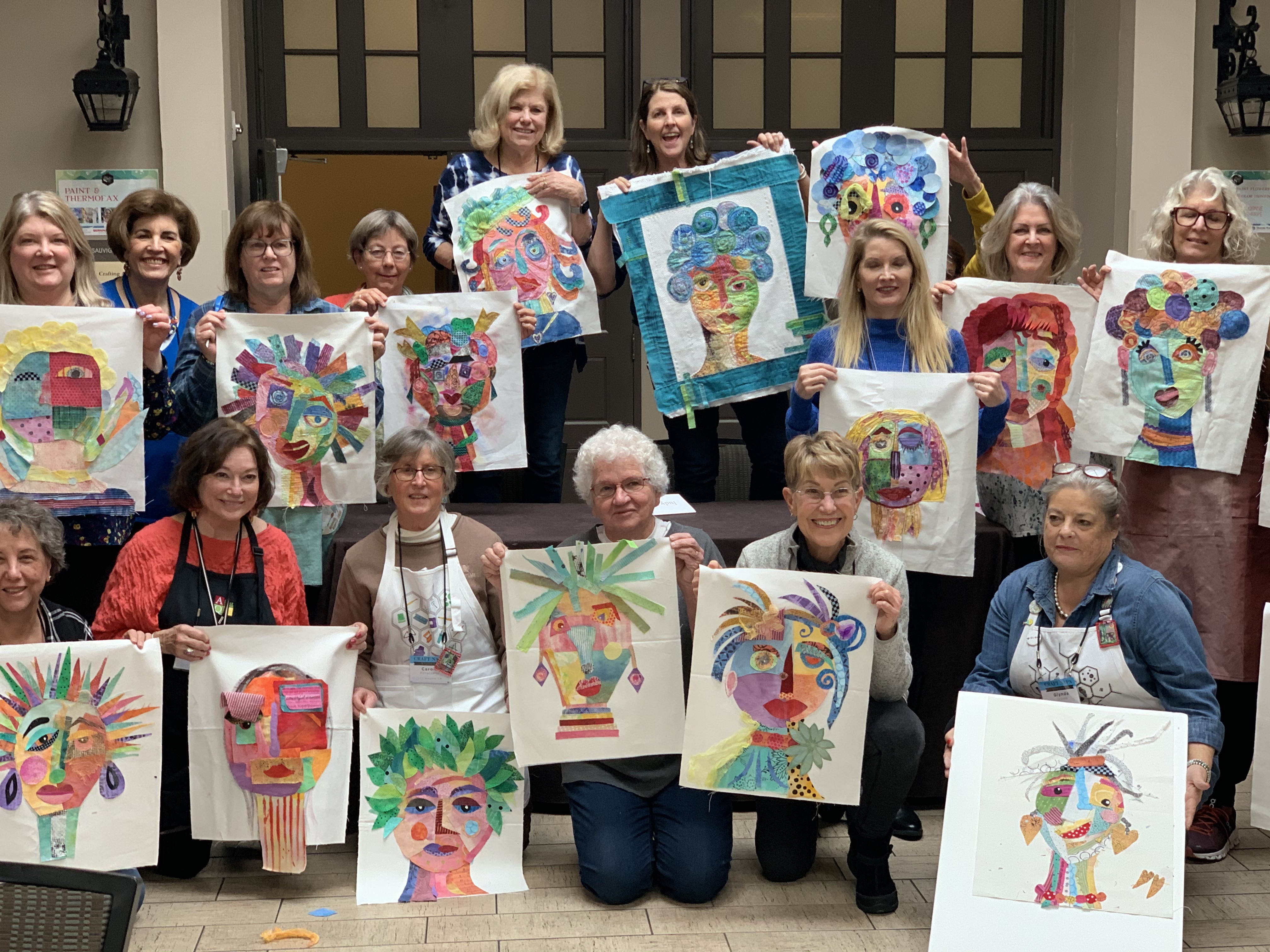 A few additional pix of collage work, indigo dyeing, art quilting, free-motion quilting, among other disciplines: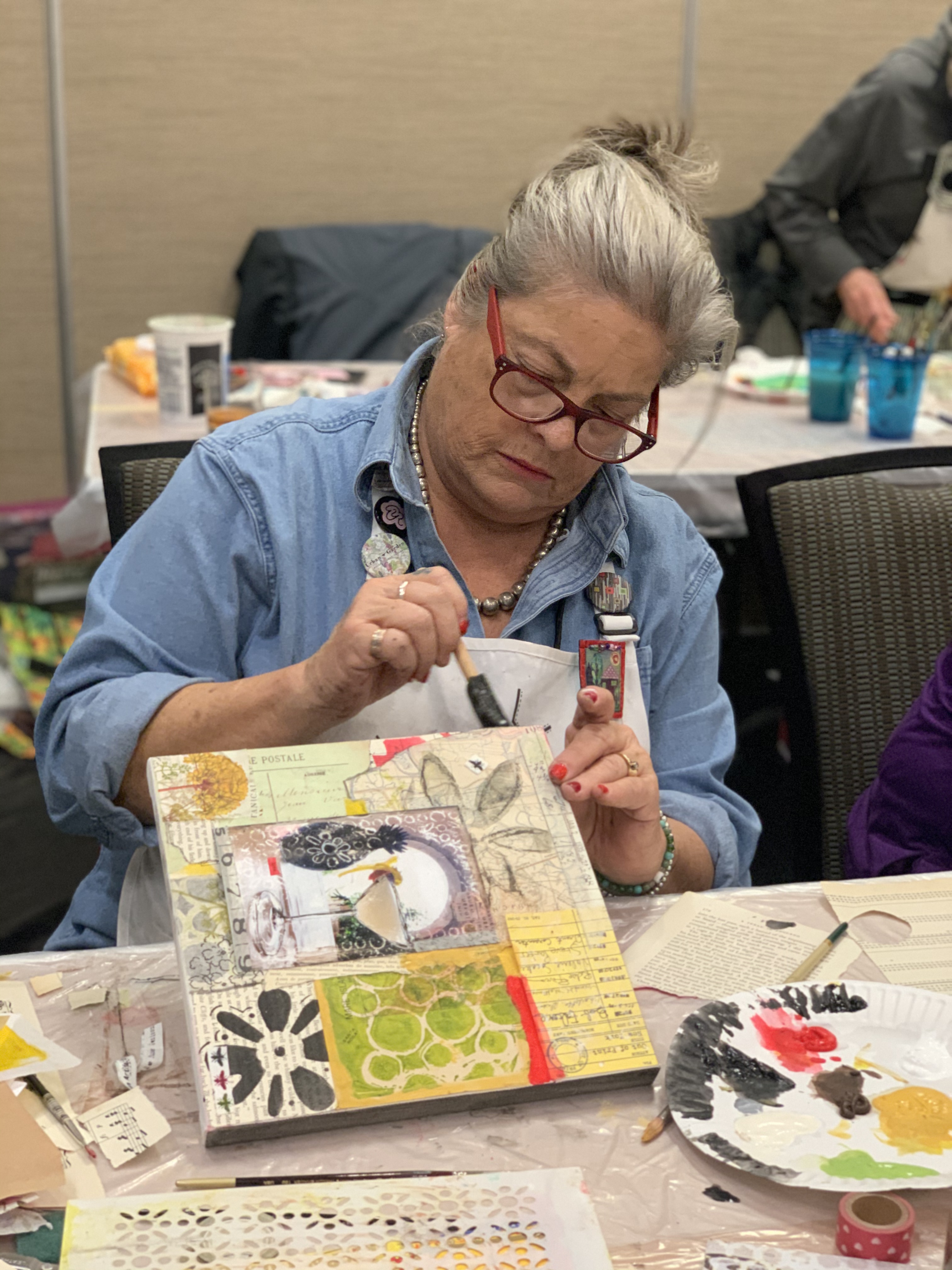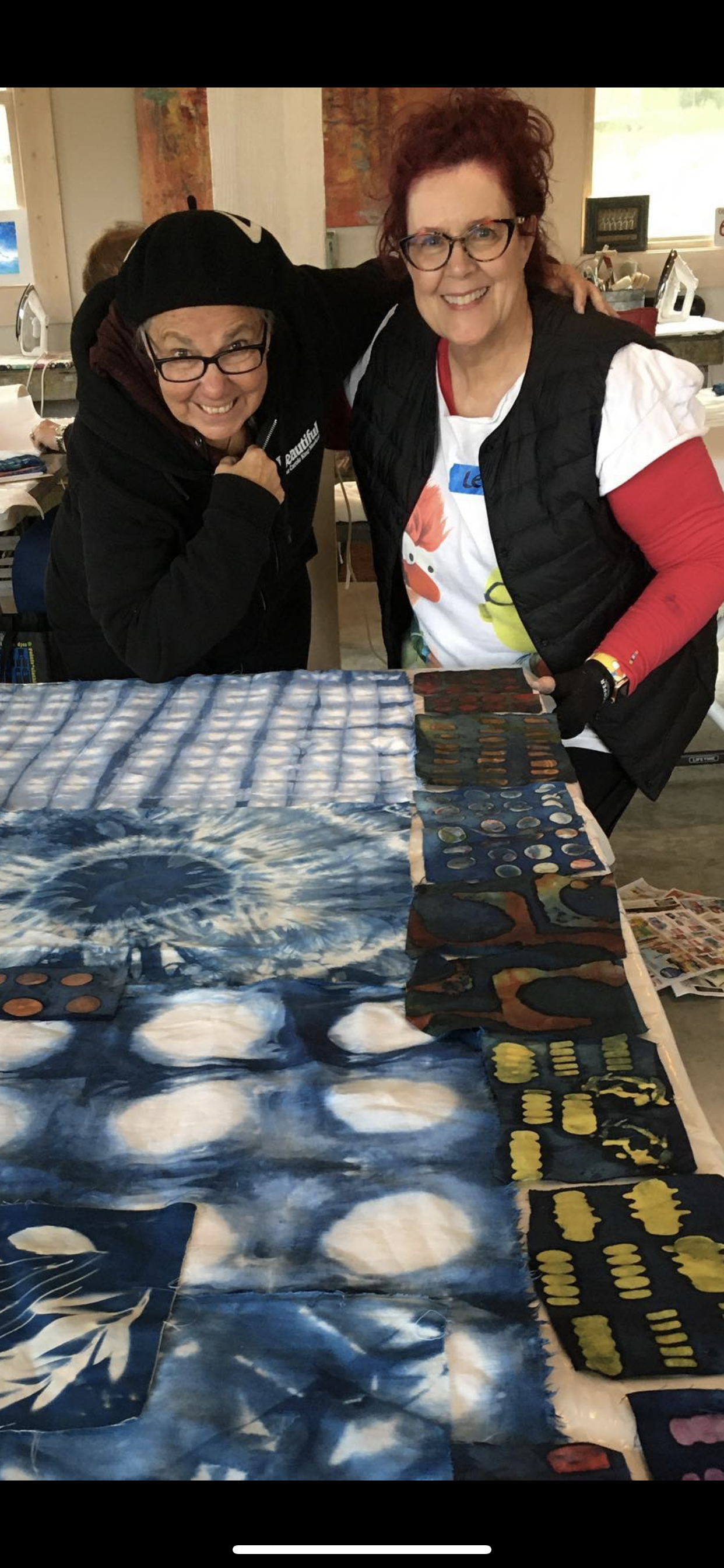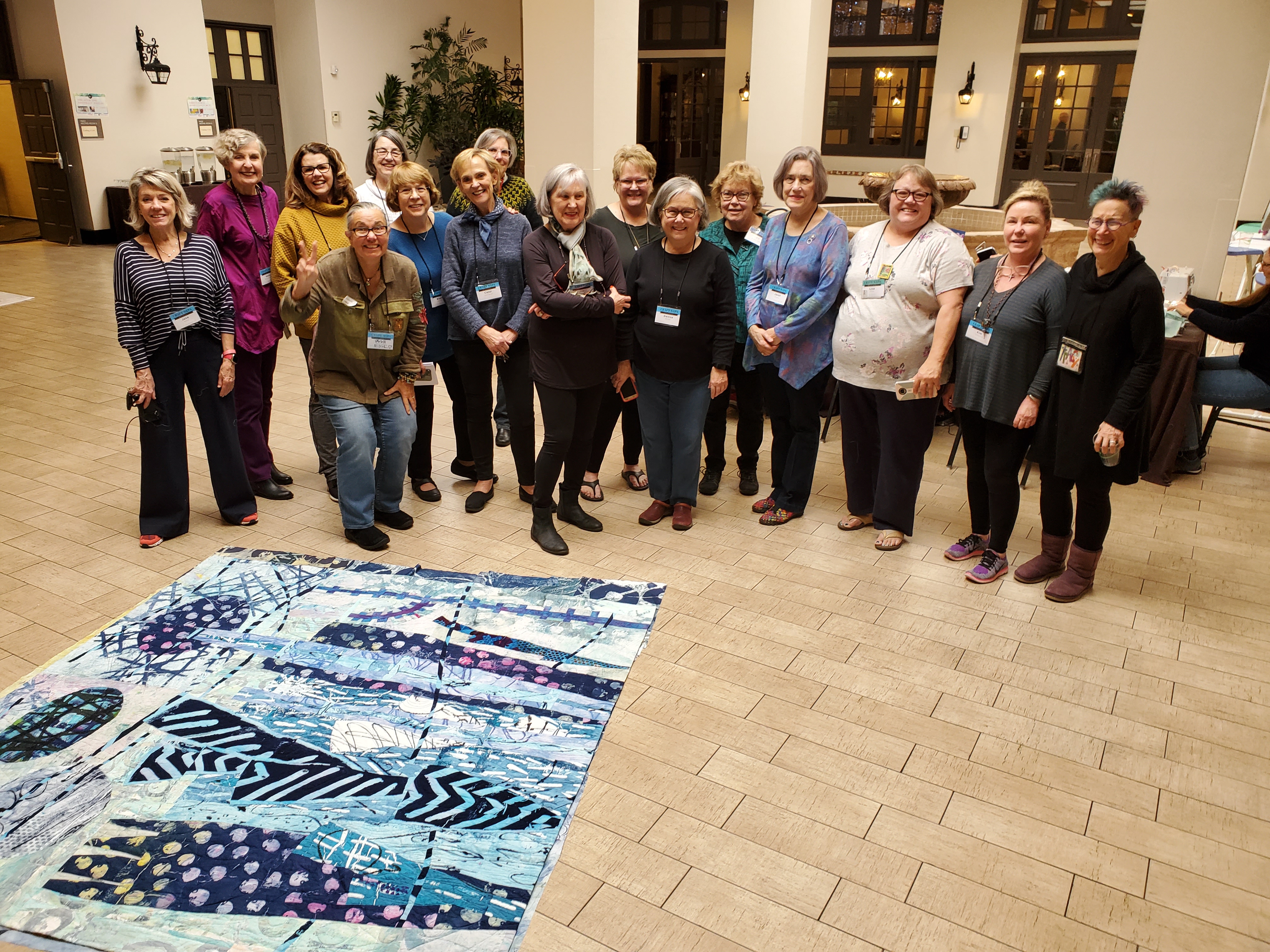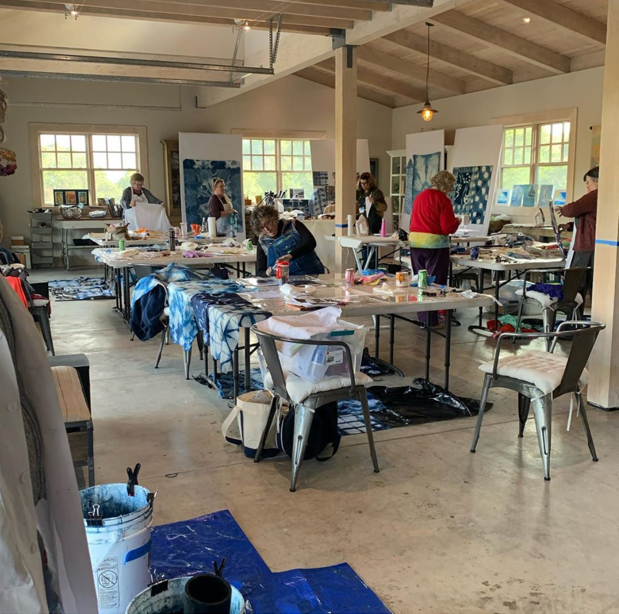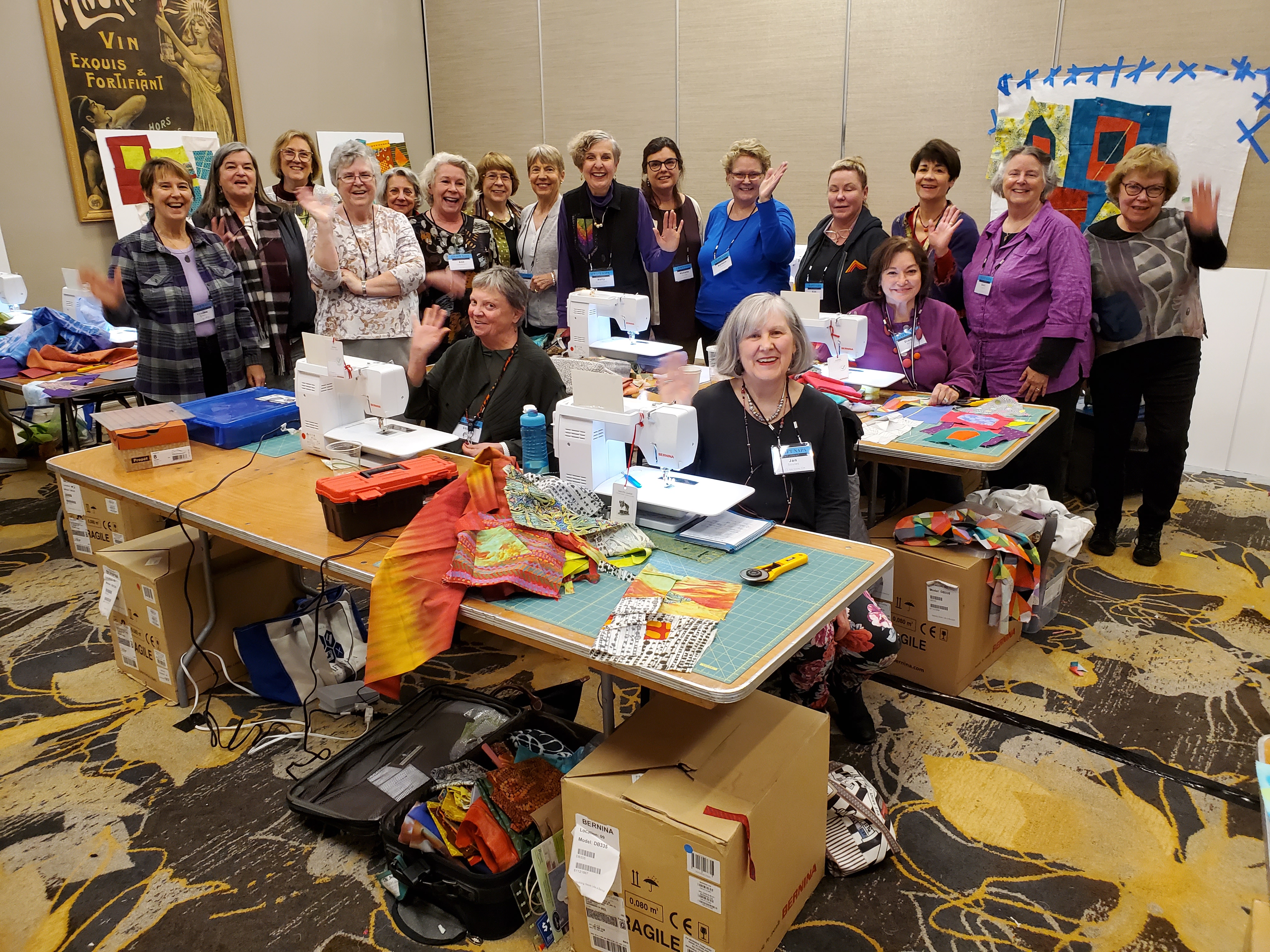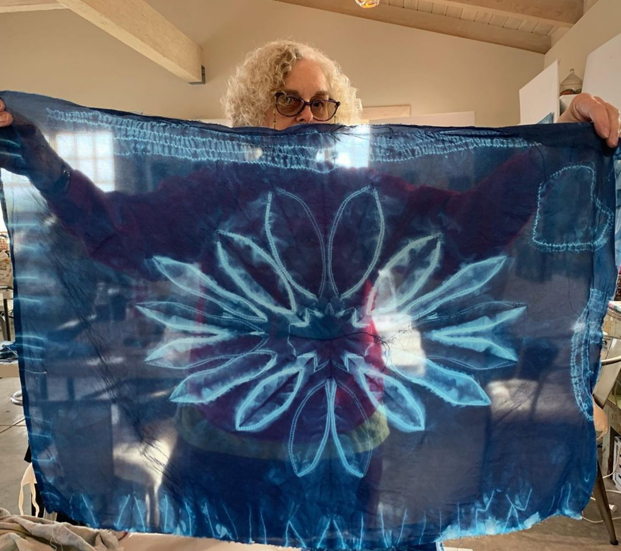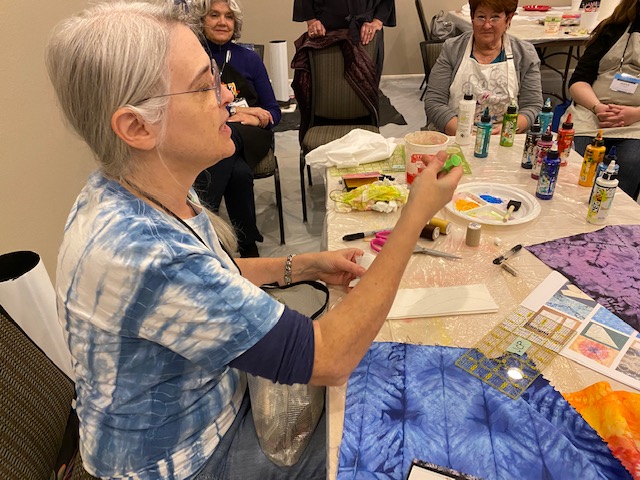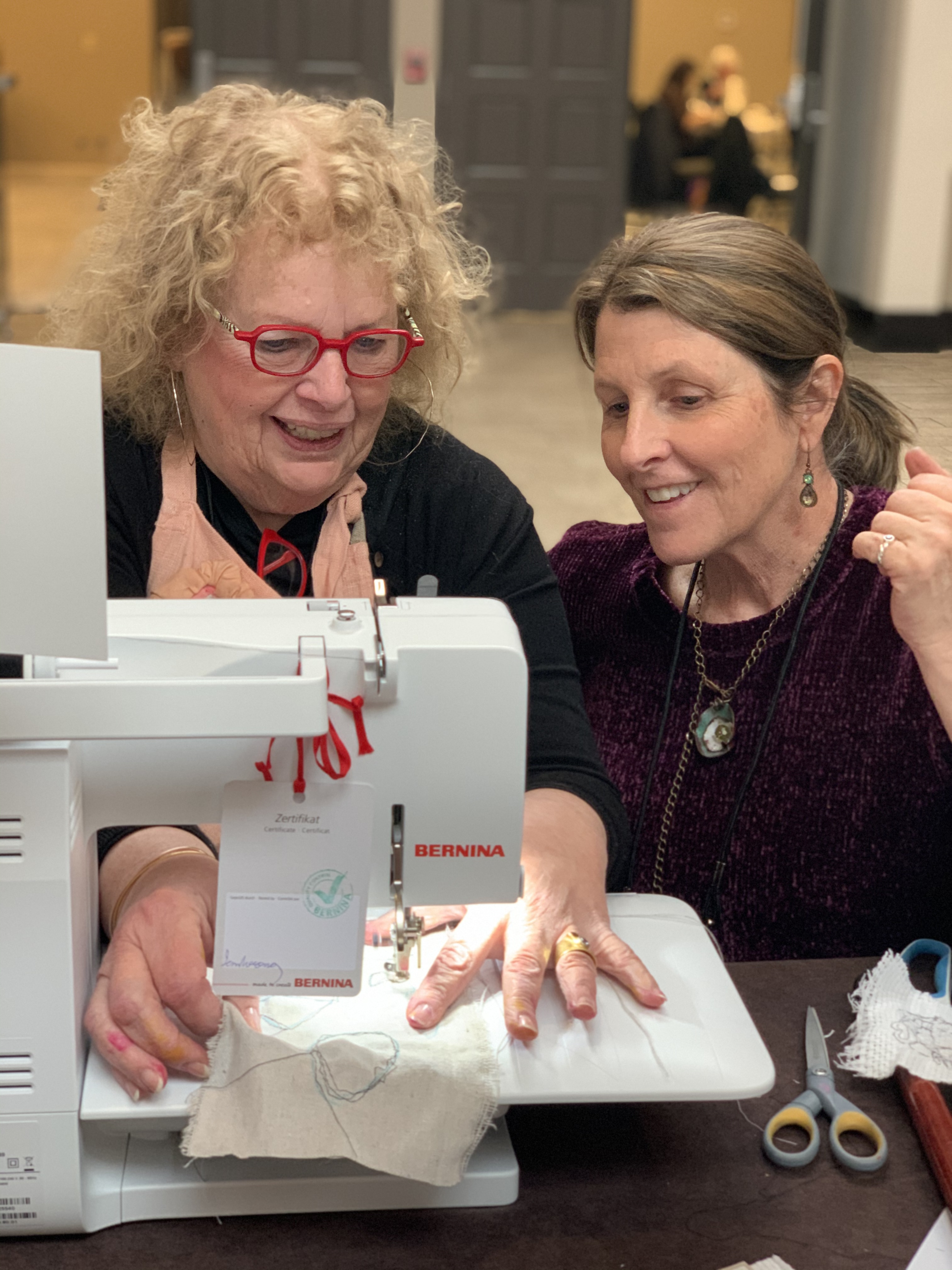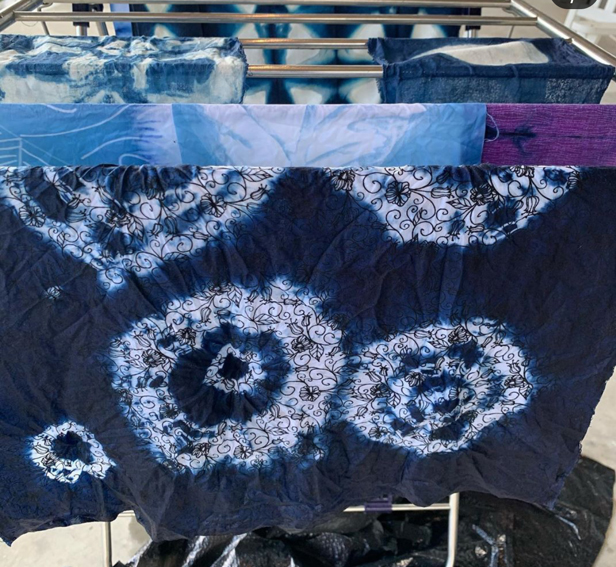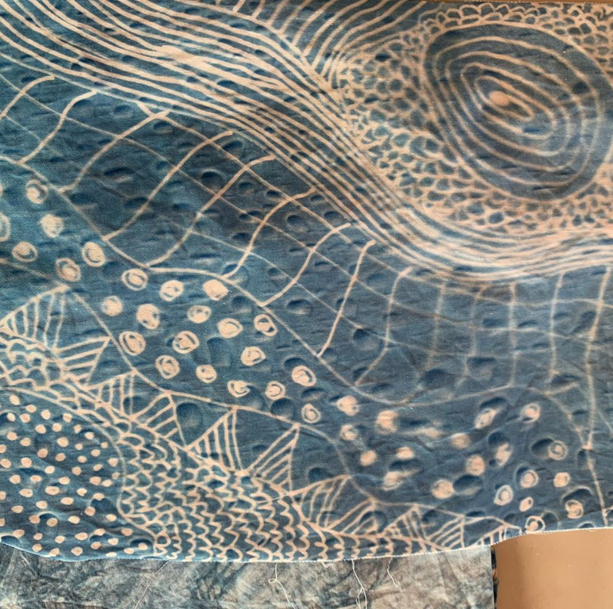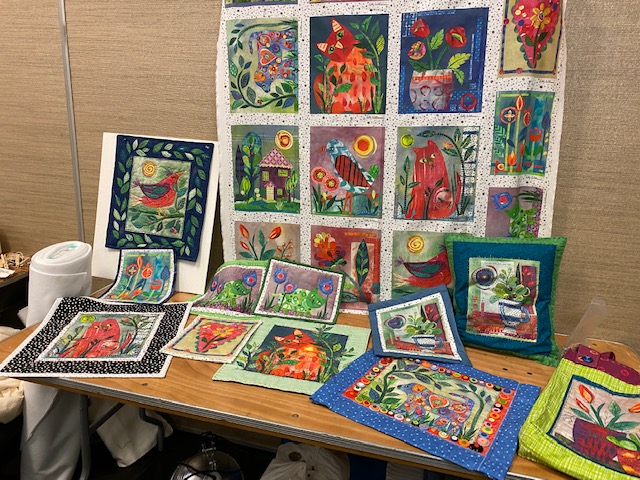 Now that Craft Napa 2020 is completed, I am busy working on a micro-retreat schedule for my barn this year (look for an upcoming notice in my Crafting a Life e-newsletter for a retreat I am soon to announce for next month). I am also posting the 2021 Workshop Proposal form on the craftnapa.com site, so if you are interested in pitching a proposal, please go download the form. The receive-by date for the form is April 1, 2020, but the sooner sent the better. 
Lastly, save the date! Our 6th edition of Craft Napa will take place January 13-17, 2021. More info to follow in the next couple of months, and registration will open June 1, 2020.
On a more personal note, last month I invested in a used Airstream for both recreational and safety purposes. For recreation, I can leave for a night (or two or three) to go camp in NorCal. The advantage of living here is that within three hours or less I can be in Lake Tahoe or on the coast to Santa Cruz or Monterey, as examples. If I venture a little further  I can be in Yosemite, or if I want to stay close to home, within one hour I can be in Bodega Bay (yes, home to Alfred Hitchcock's "The Birds"). In an emergency situation I can retreat to the Airstream during a wildfire/evacuation or an extended planned power shut off–both of which I have experienced since I moved here.
The start to my 2020 has been to learn how to hitch the tow, safely tow and drive, get her ready for camp, and to overcome my anxiety when something isn't working and I need to problem solve without letting my nerves get the better of me. I get anxious at times when I can't figure something out or something is very heavy for me to lift (both can lead to a lot of swearing), but the achievement I feel when I problem solve is so gratifying. It's just like working through a design problem on an art piece you want to throw away in frustration but you save it and you make it work…and I know all of you can relate to that. 🙂
Here's to a challenge- and creative-filled 2020,
Pokey