Craft Napa 2018 came and went, and frankly, it was such an amazing time–so much so–I needed a little rest afterwards, and hence the late recap. For this past third edition, we had 17 teachers, 41 workshops held over four days, with 230 students–more than double the amount the first year.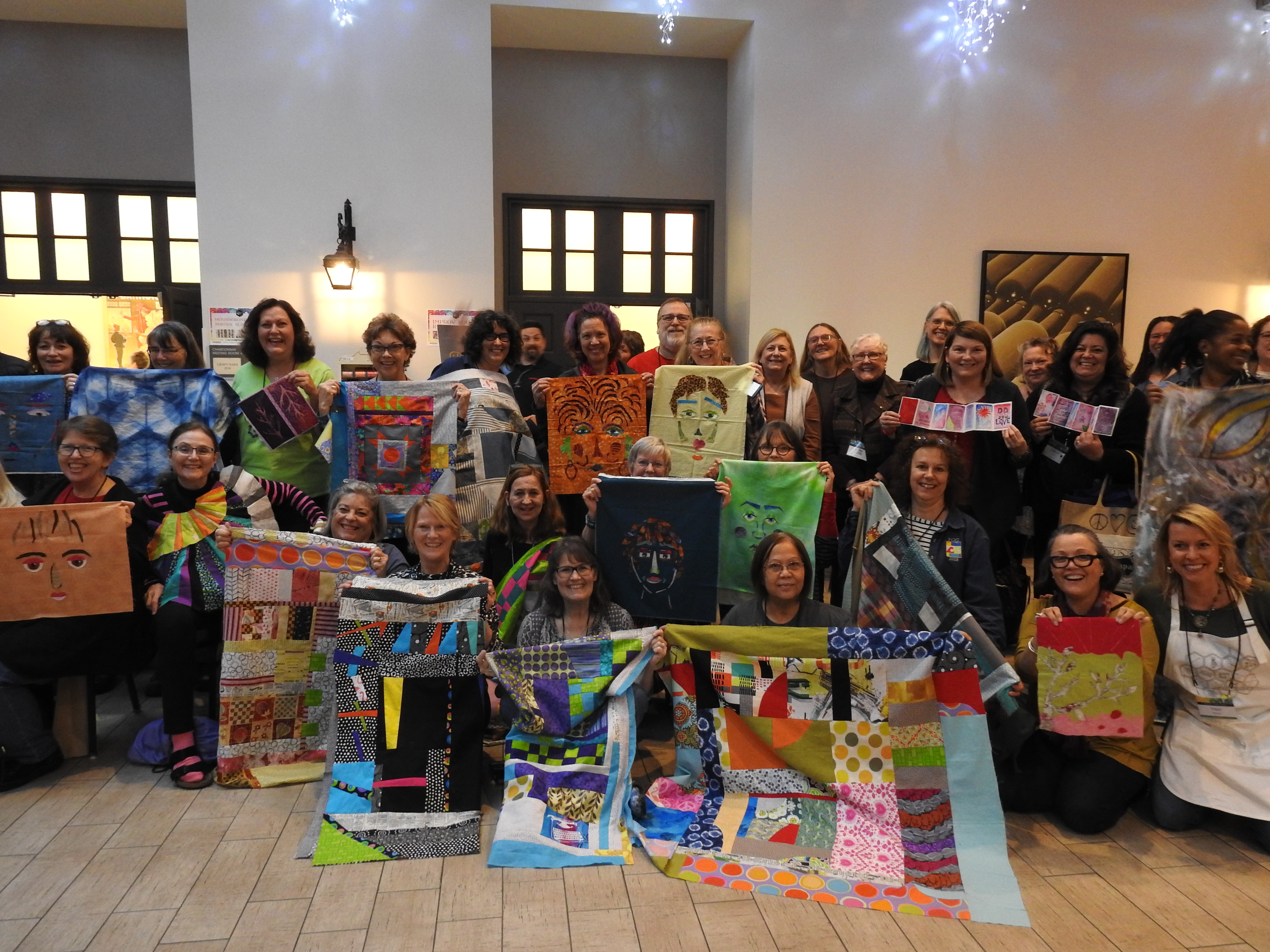 Whether it was politics or natural disasters, most everyone came off a hard 2017. To be able to kickstart 2018 in such a positive, color- and stitch-filled, creative way, definitely felt incredibly gratifying.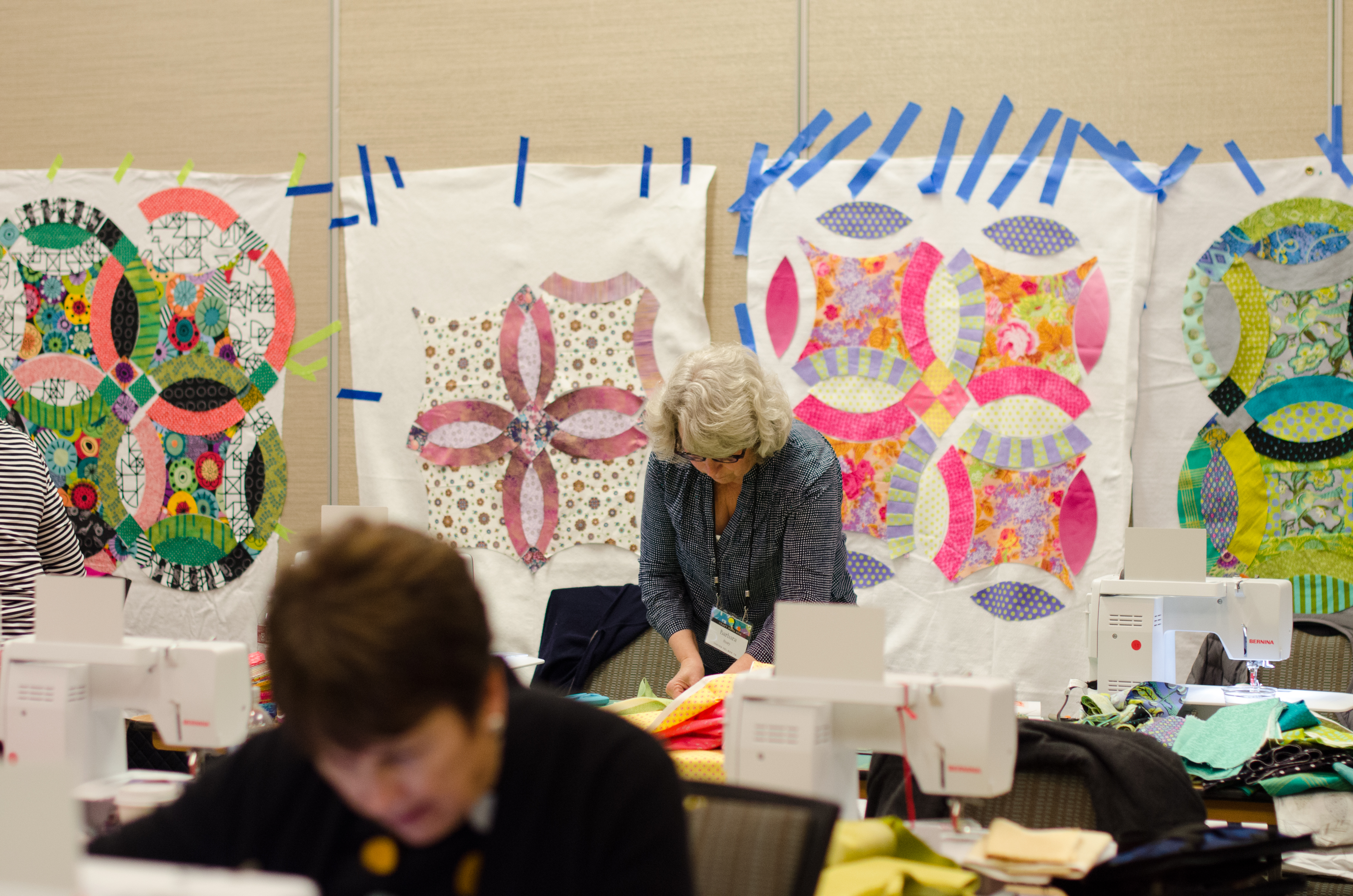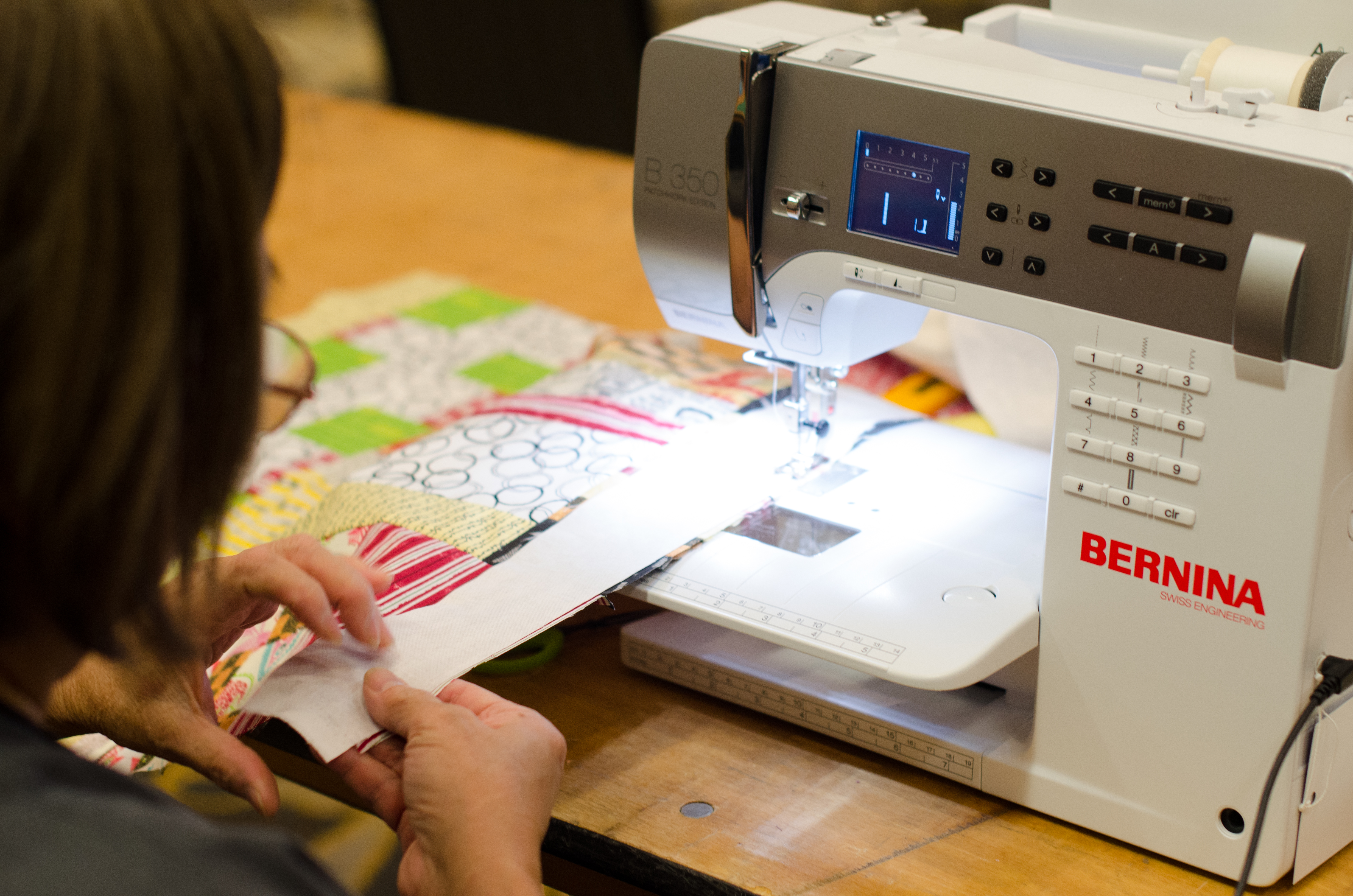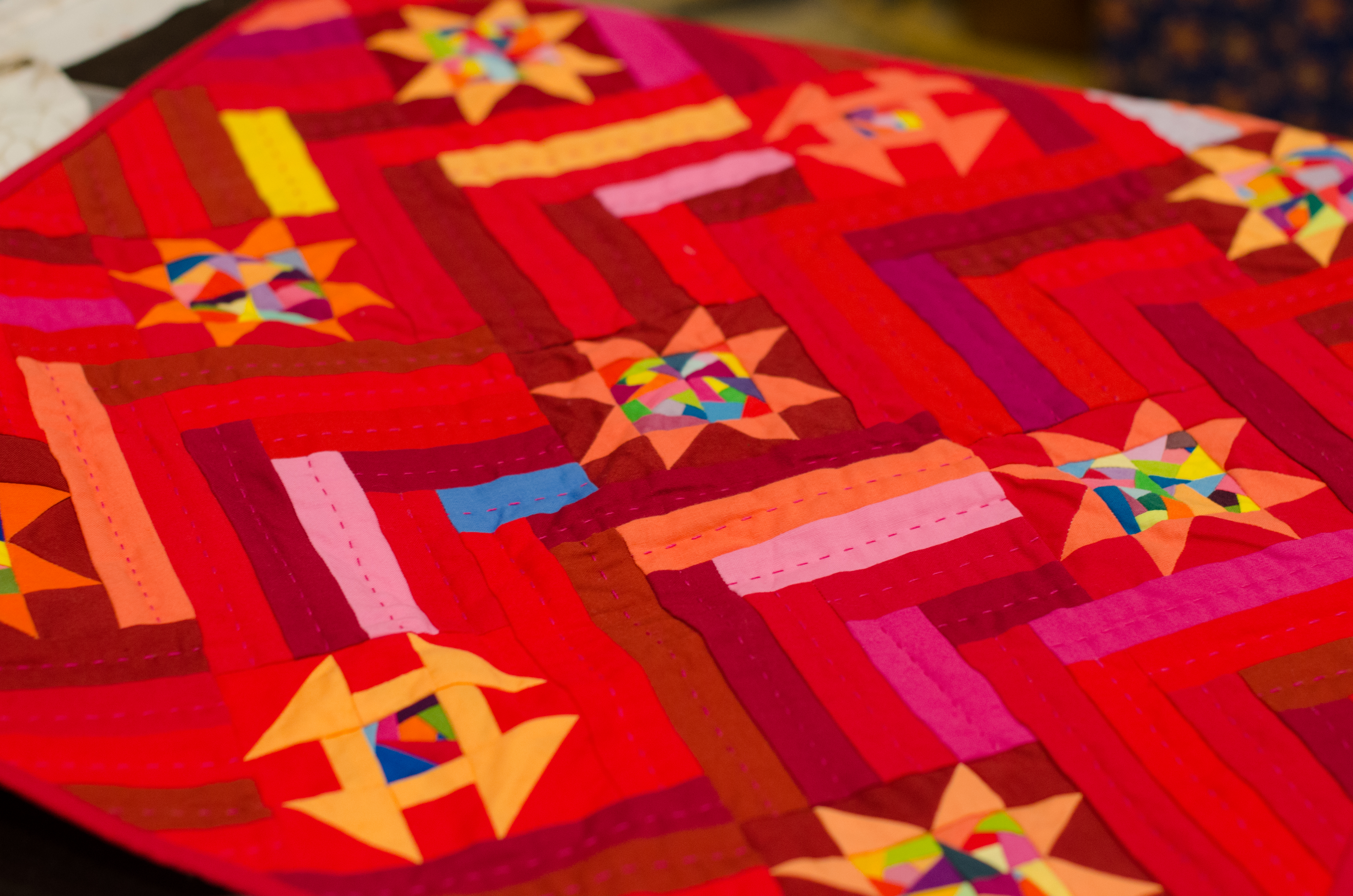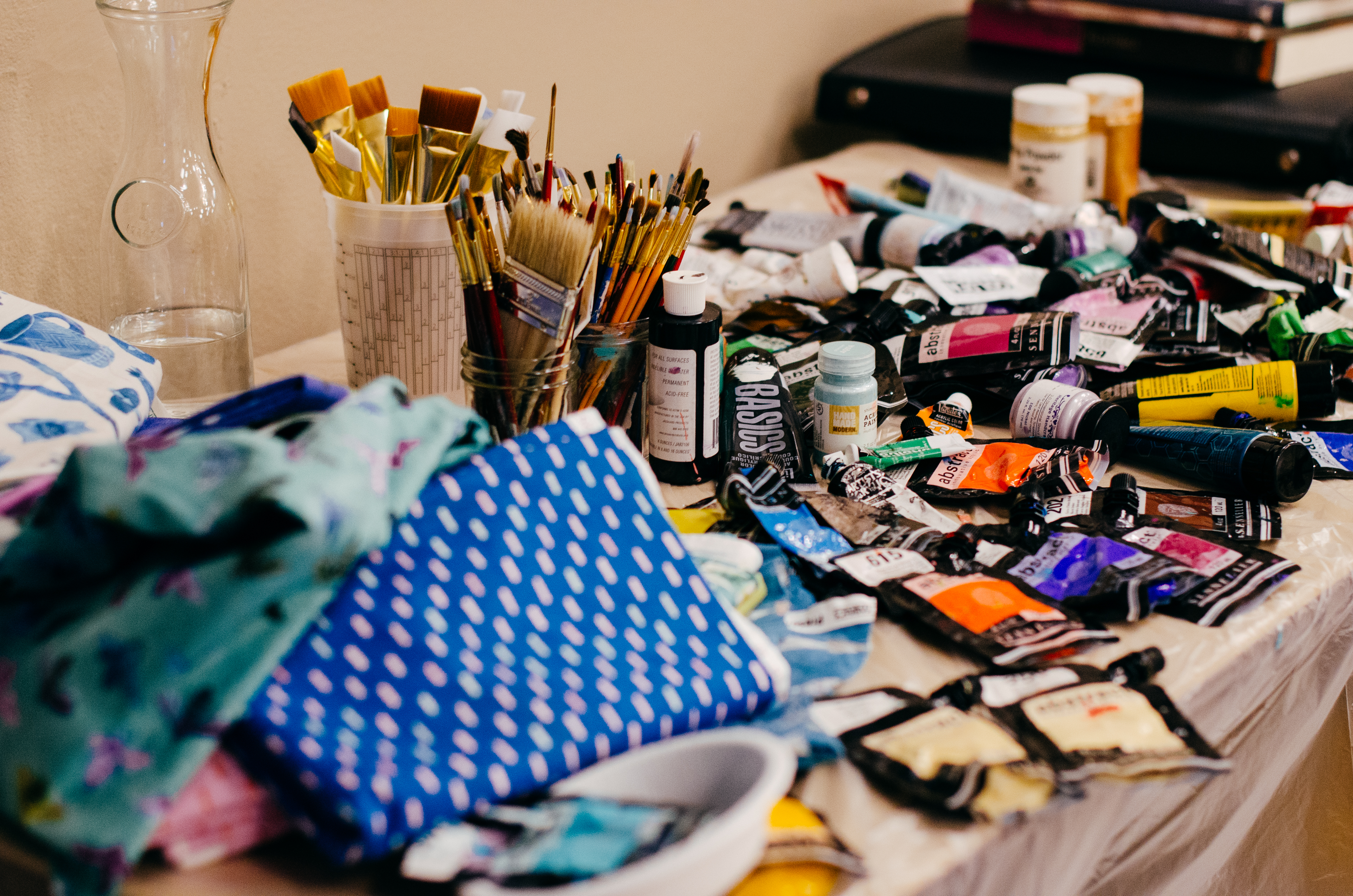 We built a wall—a community Graffiti wall–where over the course of the four days people freely added their creative hopes, dreams, drawings, and doodles. (Special thanks to Dharma Trading for providing materials and paint supplies.)
Before: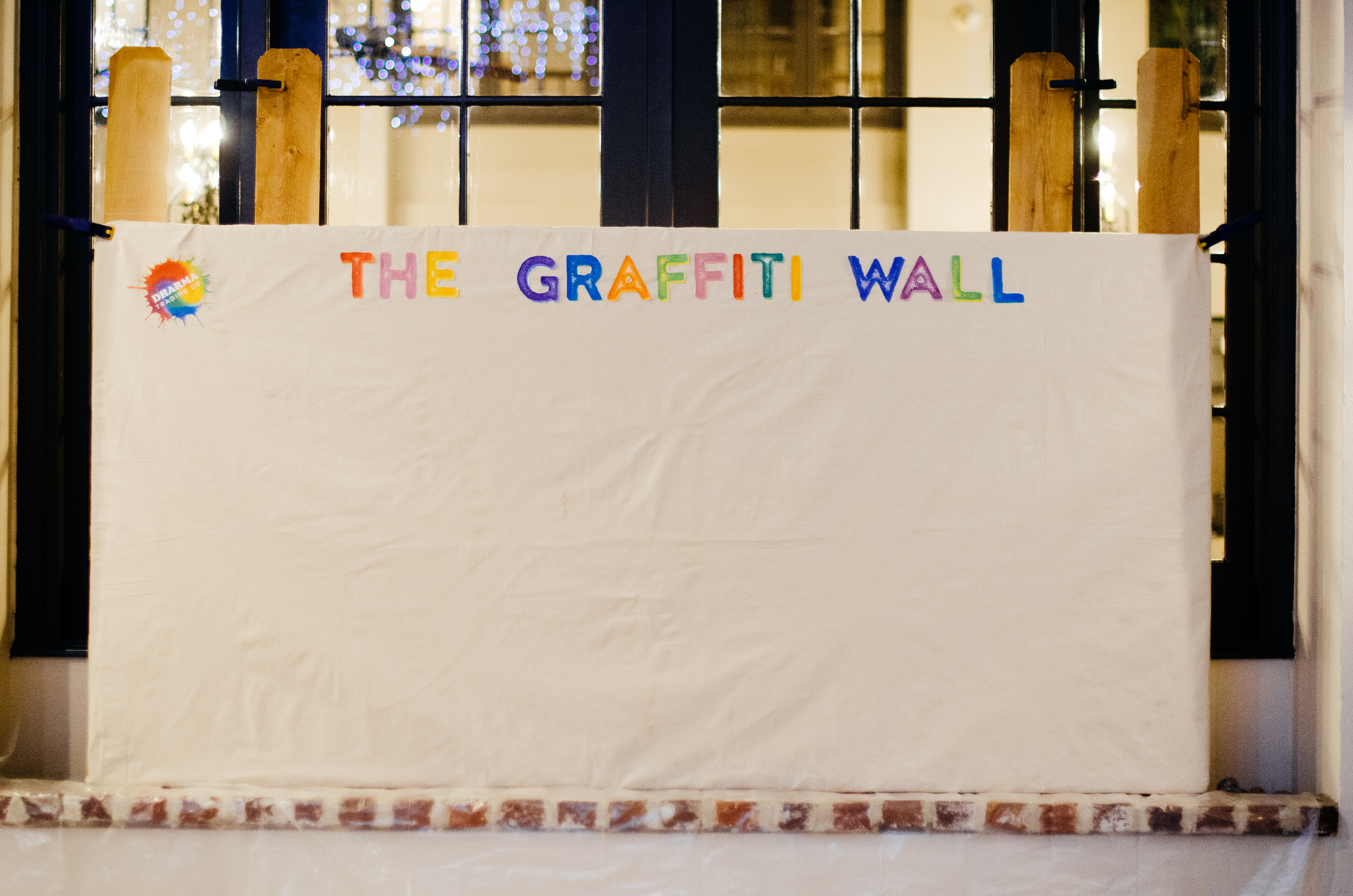 During: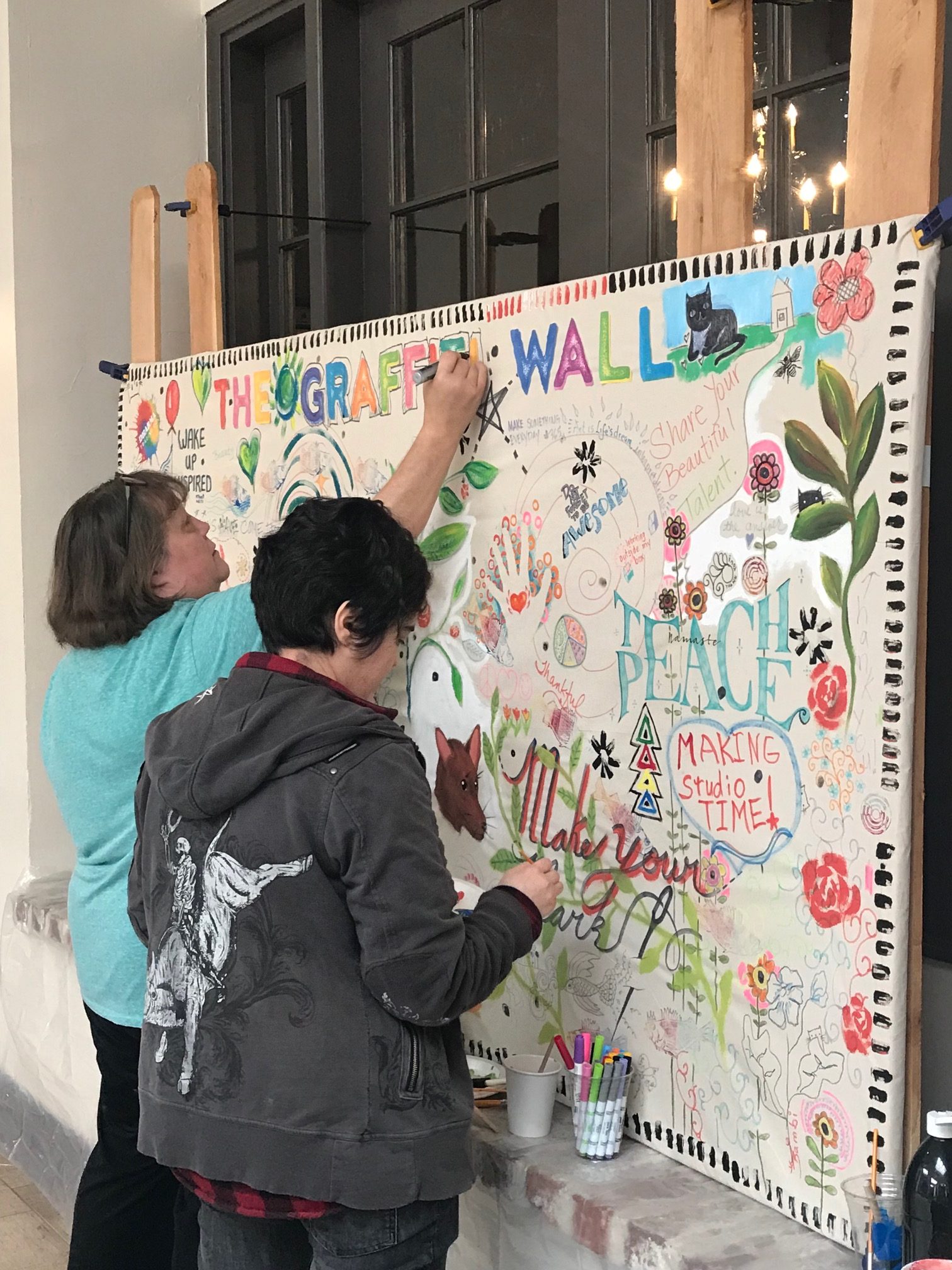 After: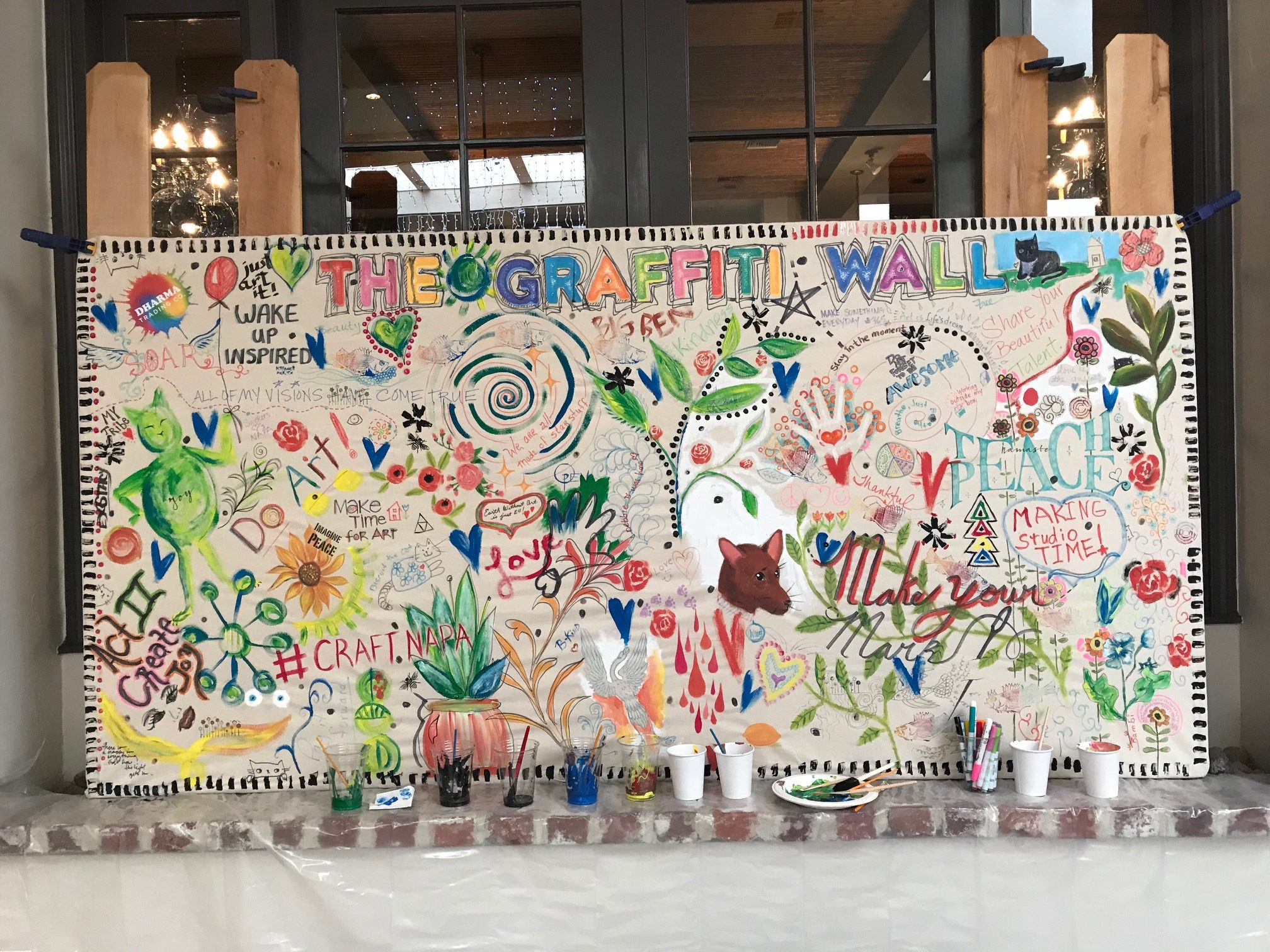 We also hosted the Stay Pawsitive art benefit for Friends for Life, Houston's premiere no-kill animal rescue that provided safe haven, triage and vet care during Hurricane Harvey at one of the largest emergency shelters (and home to Quilt Festival)—the George R Brown Convention Center. Through artwork created and purchased, we raised $4000 for them!
When I say Craft Napans took over the Embassy Suites, I mean, we took over the entire hotel, including outdoor spaces as well. Some shibori with the swans in the courtyard: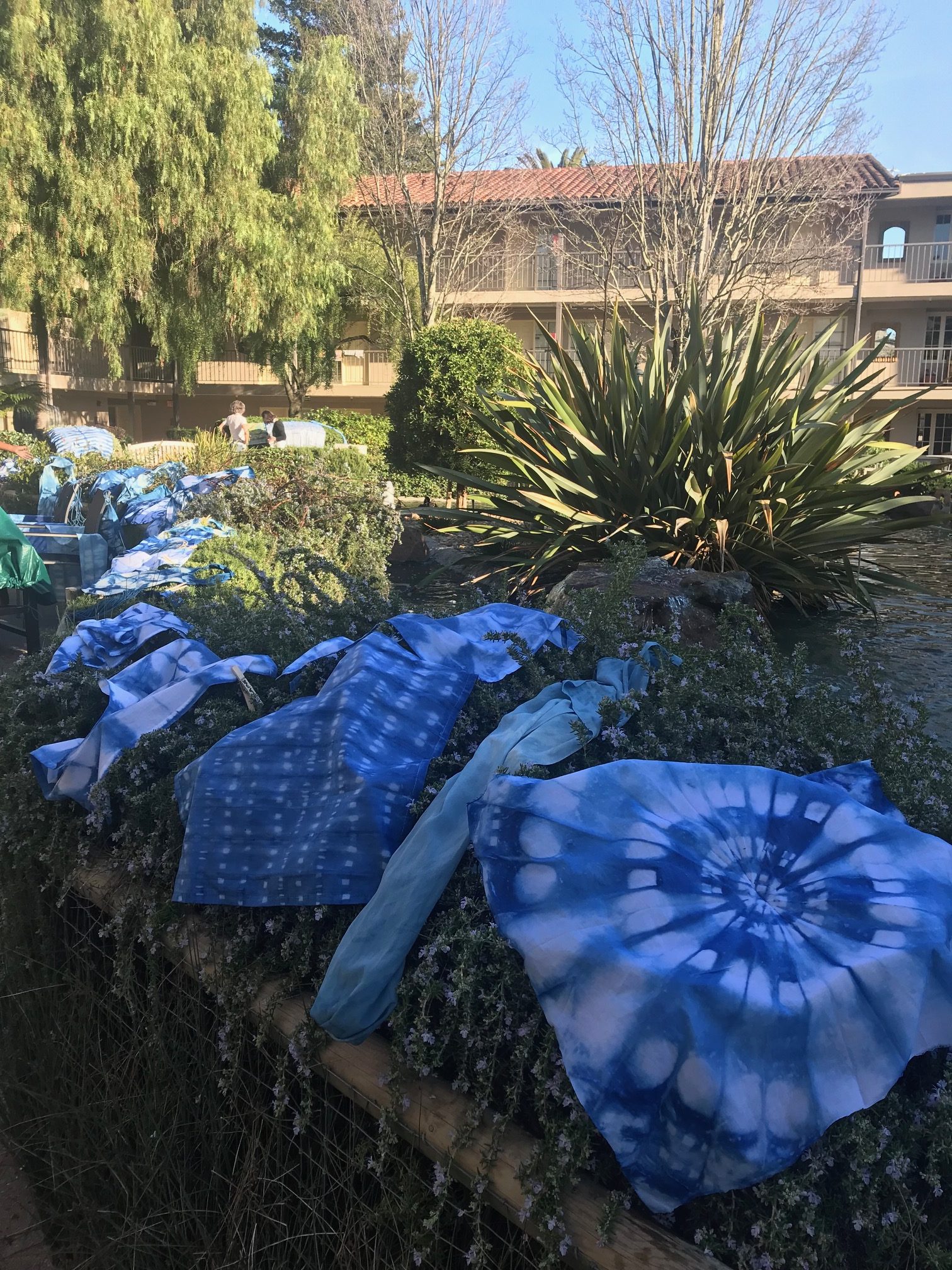 We offered 3-hour, 6-hour, 9-hour, and two-day workshops, both at the Embassy Suites and in my art barn. A copious amount of art was produced—from art quilts, mixed media, modern and improv quilts—to books, assemblages, dyed and painted fabrics, monoprints, and encaustic work.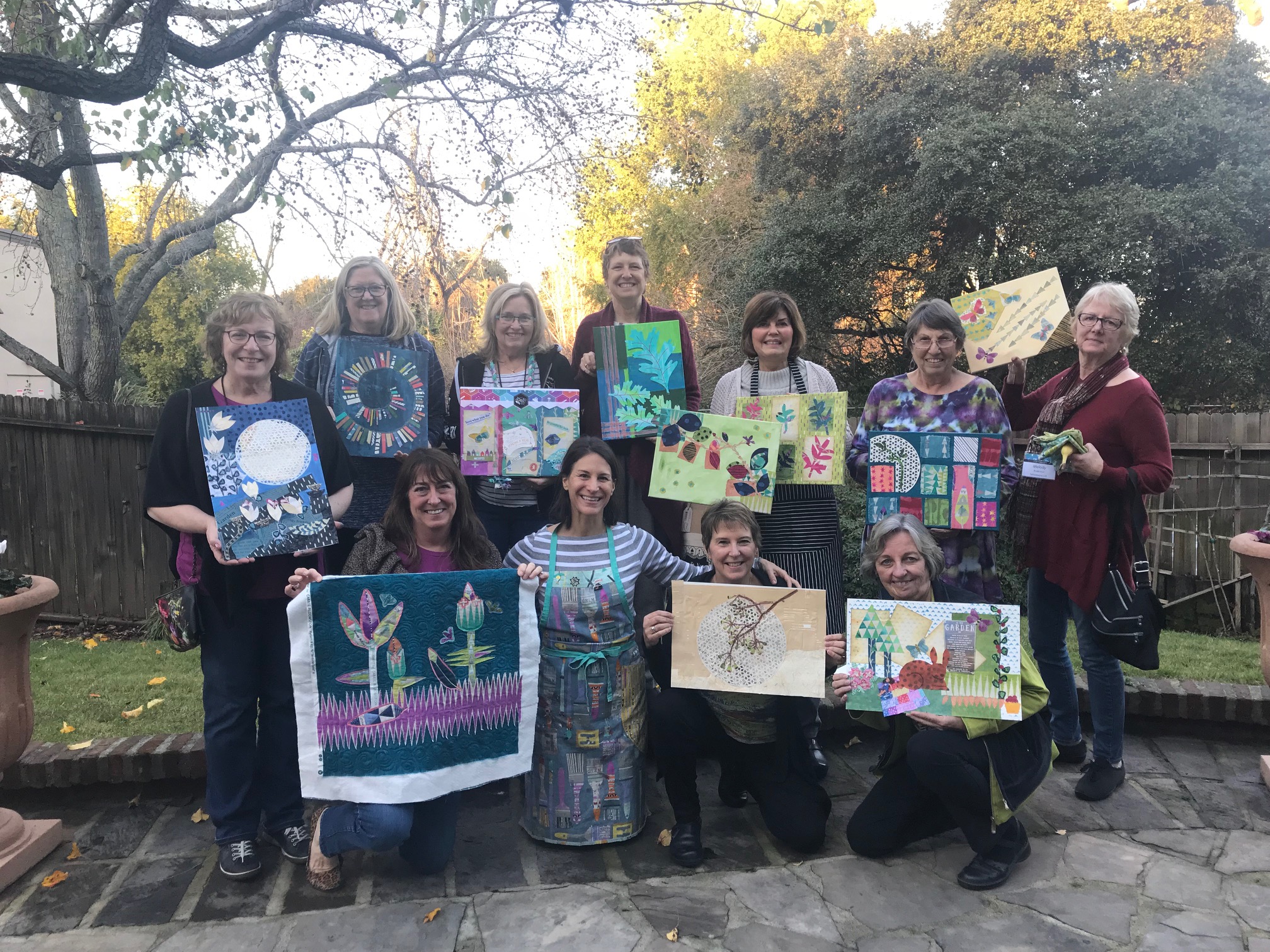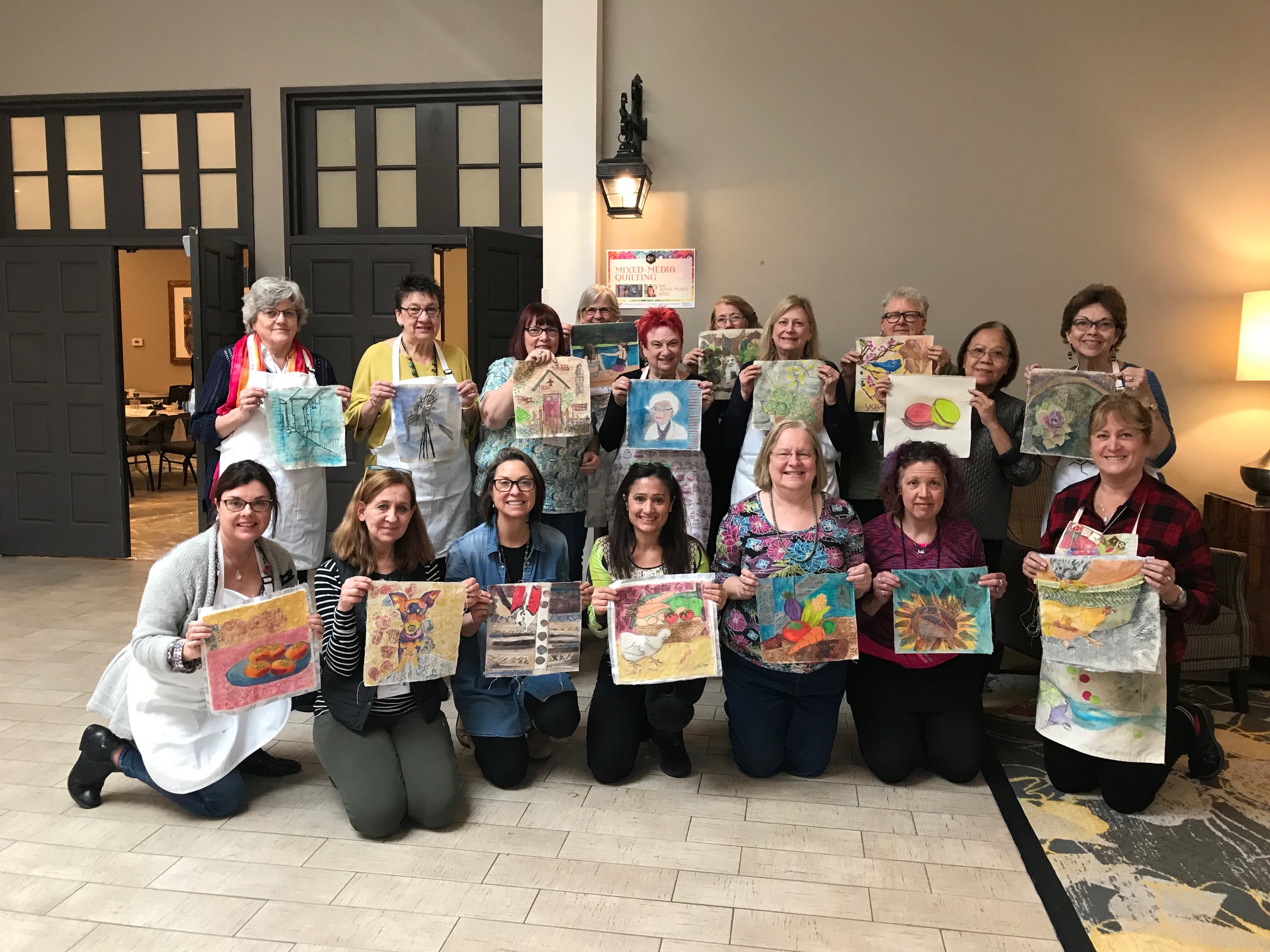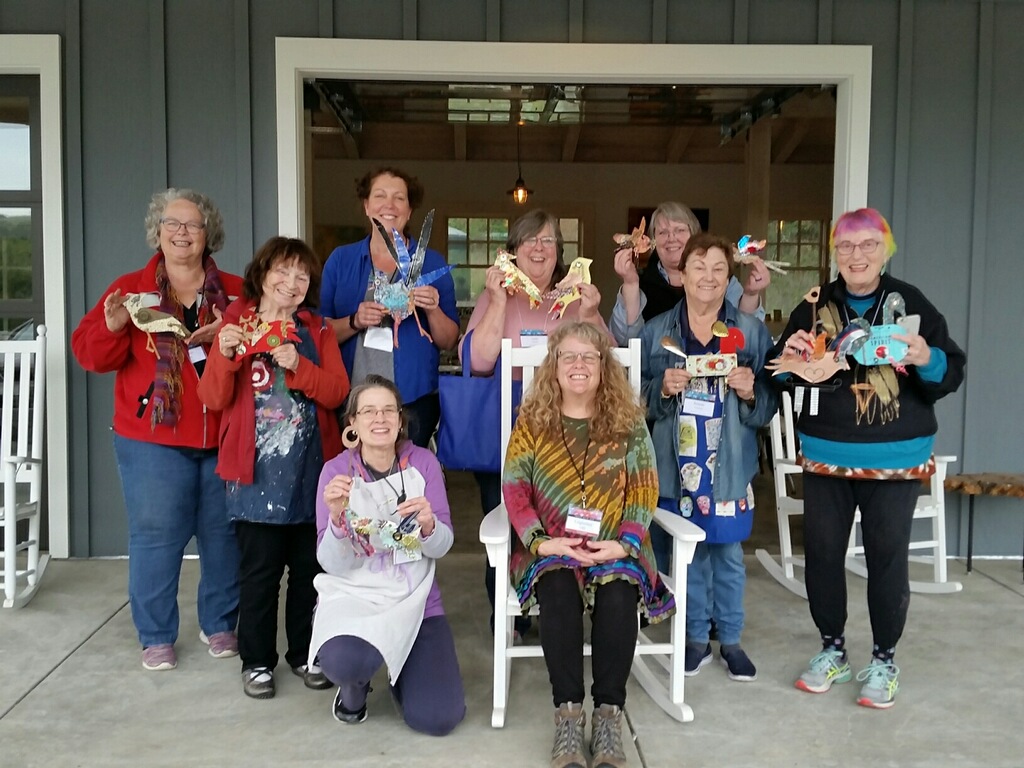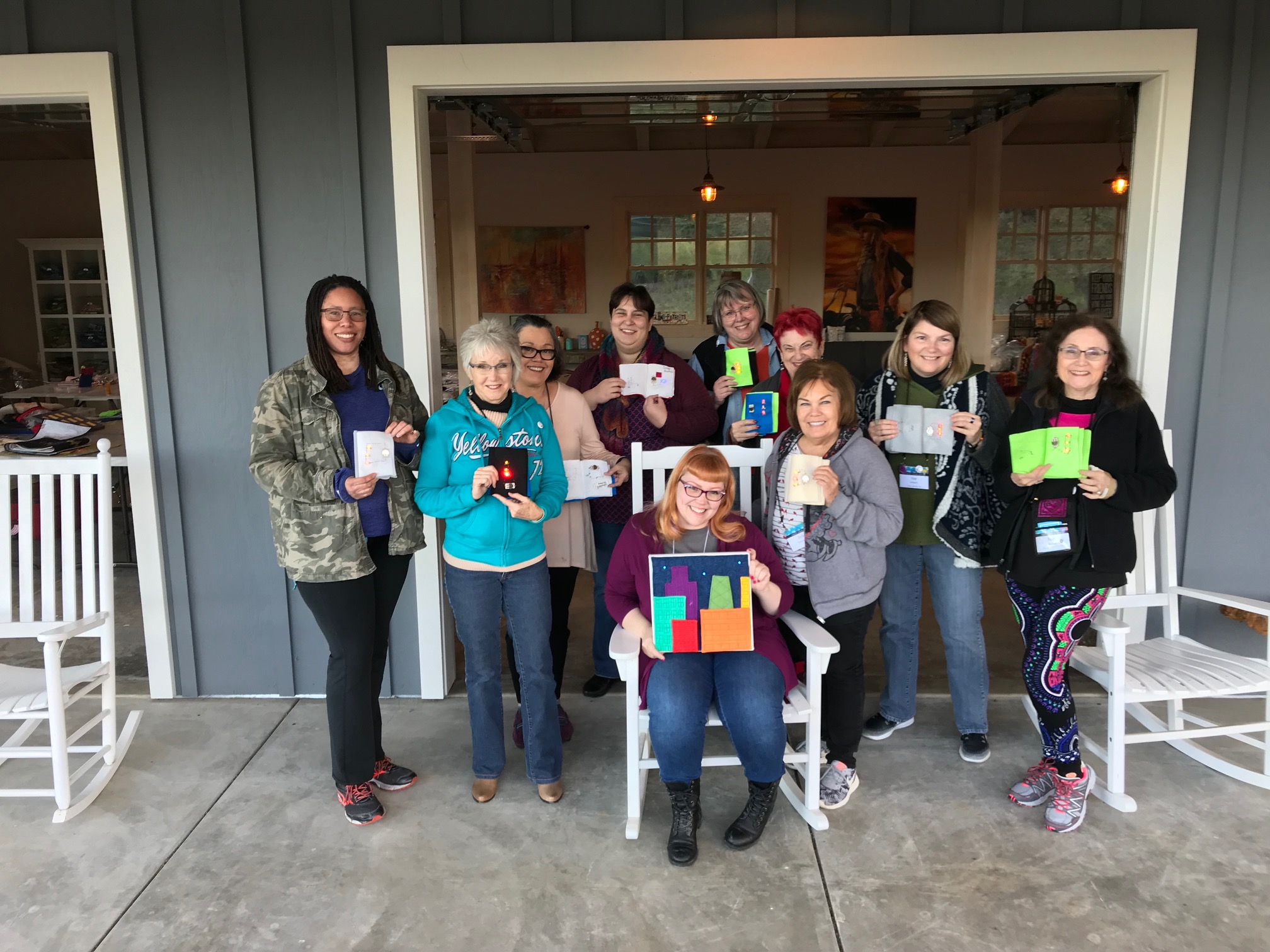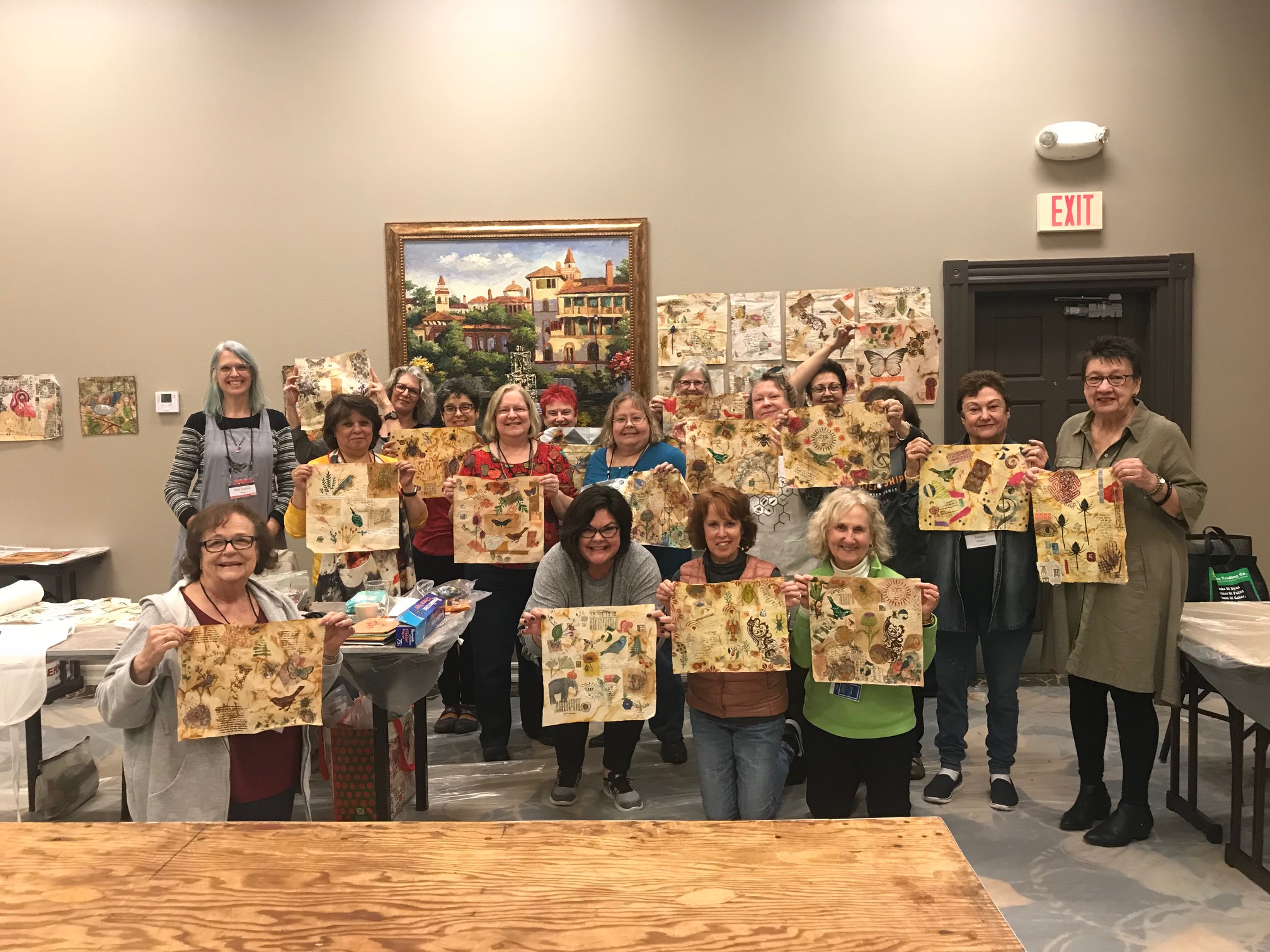 On Friday night of the event we hosted an artist market with our teachers, non-profit organizations, local shops, and an extra bonus: a quilt guild raffle quilt. Our Artists' View Luncheon went well, too, where teachers candidly shared ideas and inspired all to set the tone for a year filled with creating.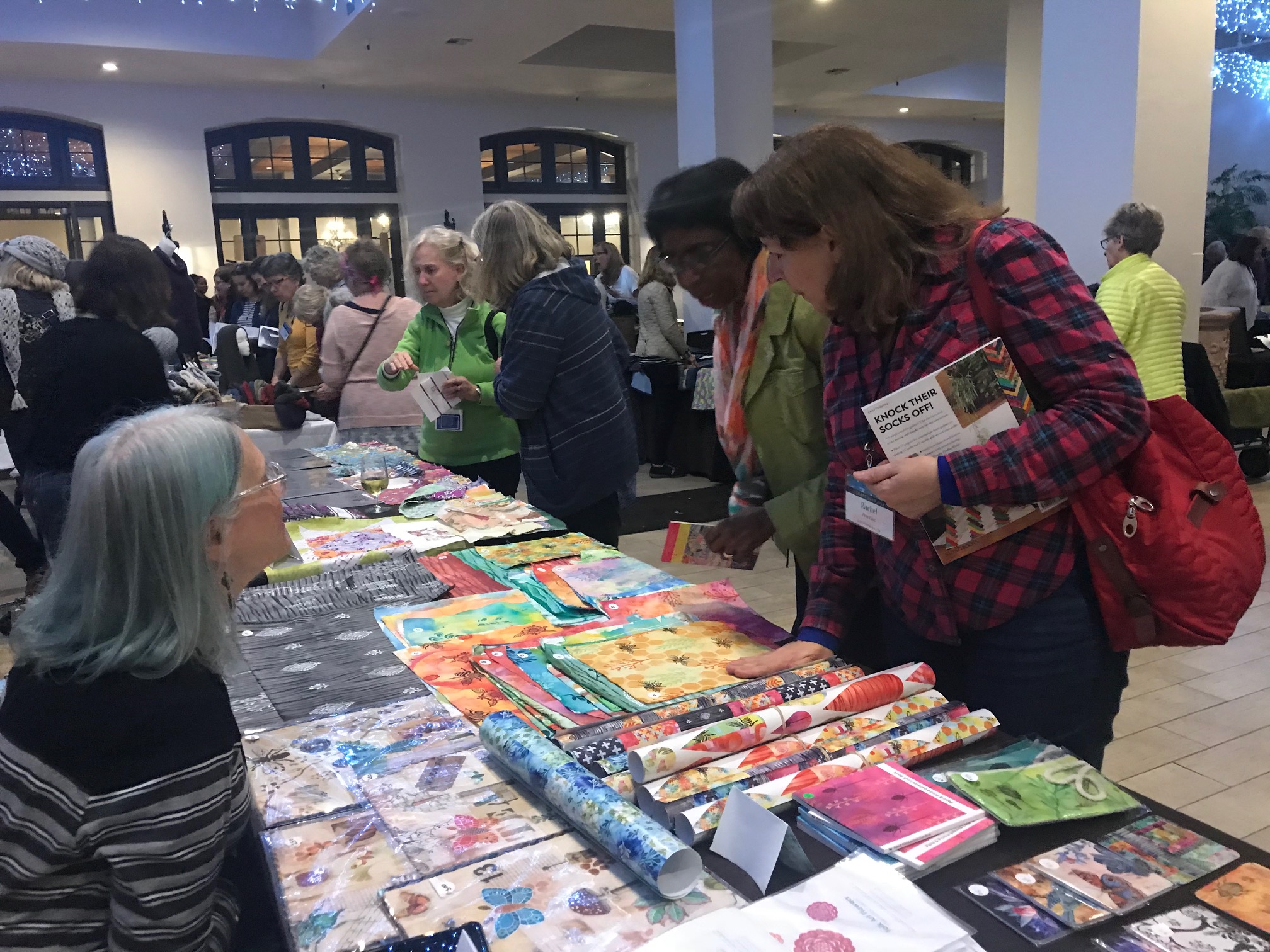 I see a lot of opportunity for growth for Craft Napa, and making this event even more meaningful, and so that is what I am working on right now for both next year and beyond for (gulp!) the 5th anniversary edition.
I want to sincerely thank the sponsors, swag and door prize donators, because these companies proved themselves in gold for their generosity. I hope everyone who reads this blog will support them, check out their websites to see what they have to offer, buy from them, stop at their booths at quilt, trade, and craft shows, and follow them on social media: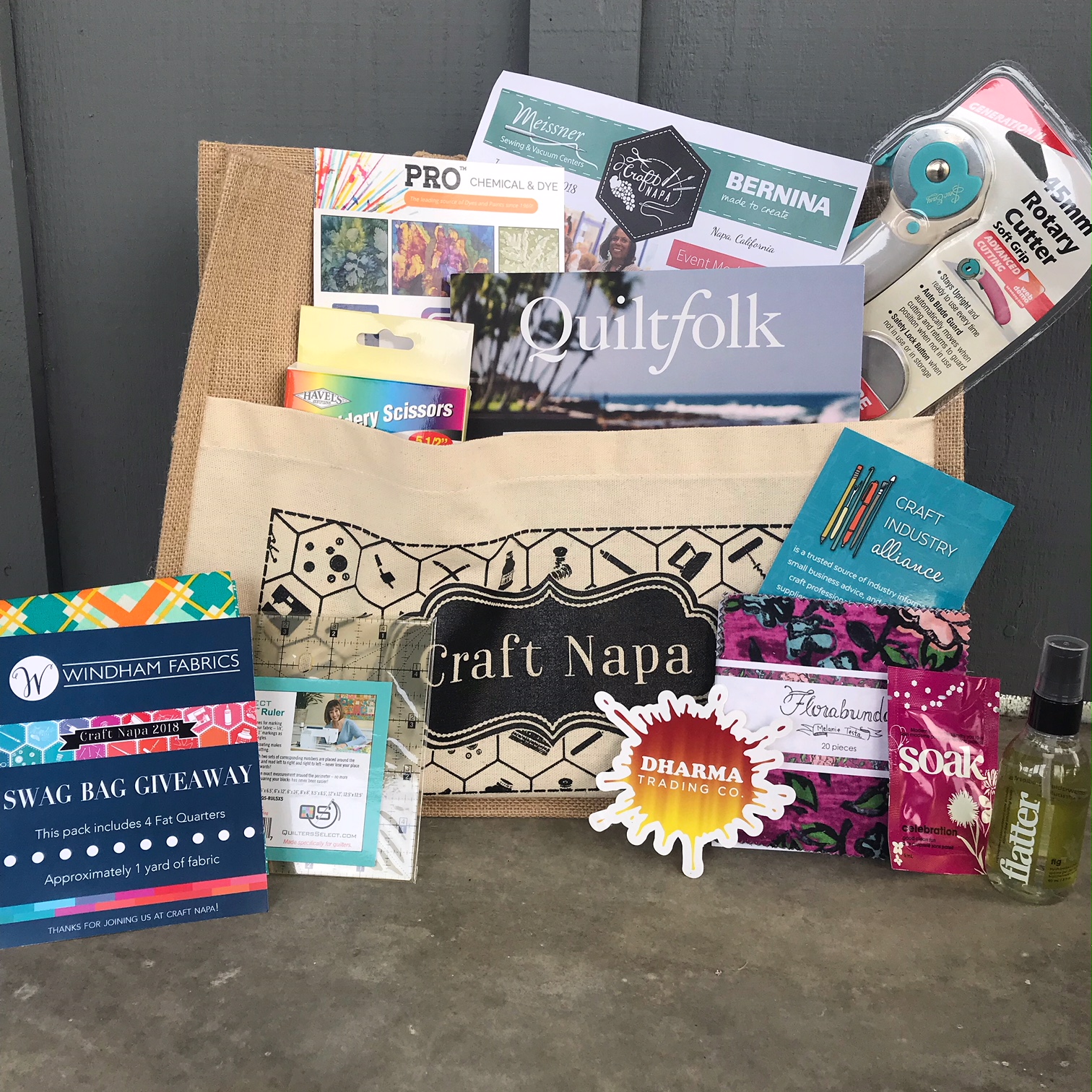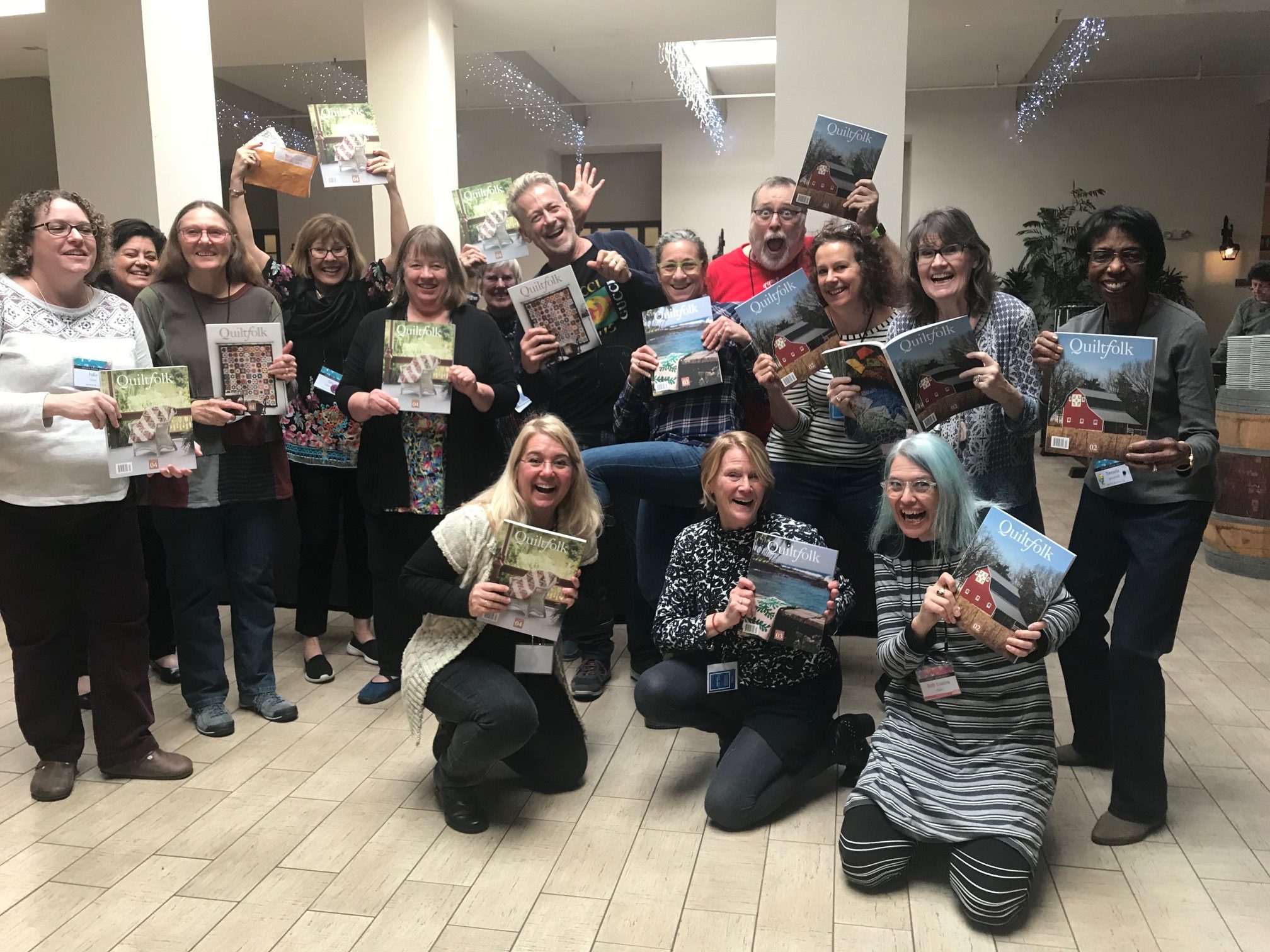 Meissner's Sewing (Northern CA's premiere sewing and vacuum company that facilitated and provided the BERNINA sewing machines for classroom use)
BERNINA of America (My hands-down favorite machine!)
Lastly, thanks to all who made the trek to join us! It's you who make this community come alive and make this event so special!
Next year's dates for Craft Napa are January 9-13, 2019, and if you want to join us for our five-year anniversary, the dates for 2020 will be January 8-12, 2020.