A couple weekends ago I brought my pup Tyrion to Quilting in the Garden at Alden Lane, a dog-friendly annual quilt show in one of the finest nurseries in Northern California. Tyrion was a little nervous to get into the car, thinking that since this was a solo trip sans his canine siblings, I was taking him to the vet. He was pleasantly surprised (albeit a little spooked) to see quilts swaying from giant oak trees.
At the show, artist Jennifer Sampou and I met to scheme the final touches on her quilt retreat she's teaching at my art barn next spring: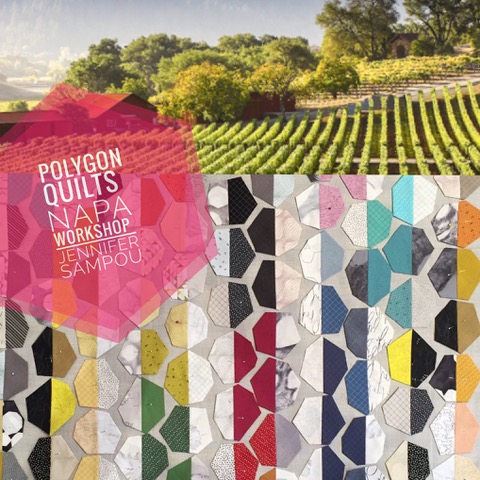 Jennifer just came out with a hot-off-the-press pattern with C&T Publishing called Polygon Play, a riff on hexie paper piecing. (Click here to read her really fun story of how she came up with this idea.) It is such a playful pattern with so many possibilities, we felt it was worthy of a two-day weekend workshop in wine country.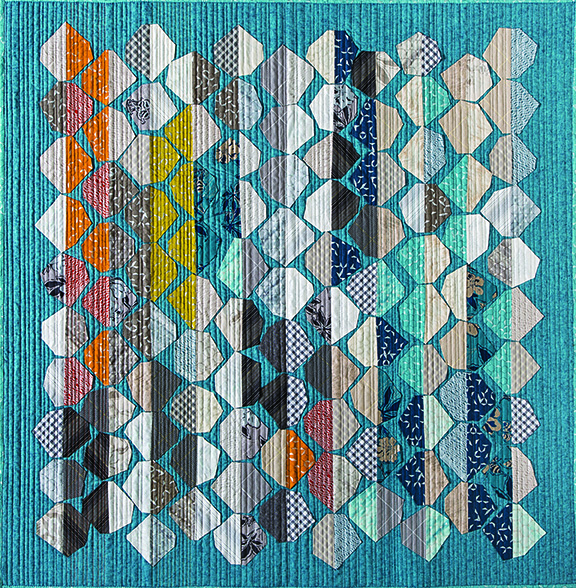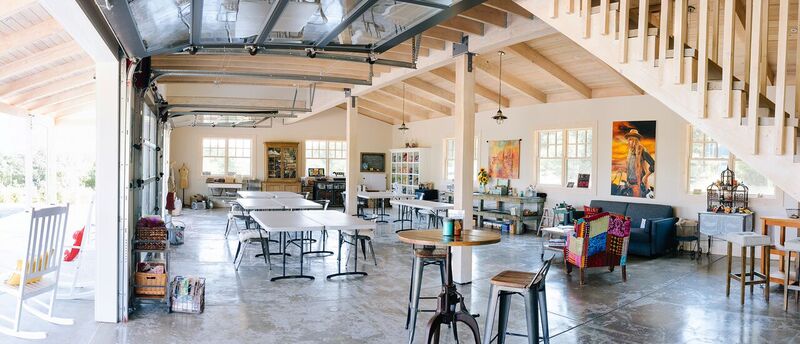 Every season in Napa is beautiful, but my favorite time of year is spring when the mustard flowers bloom riotously in the vineyards. There are also a lot of art, wine, and music festivals that take place all over the valley the month of March.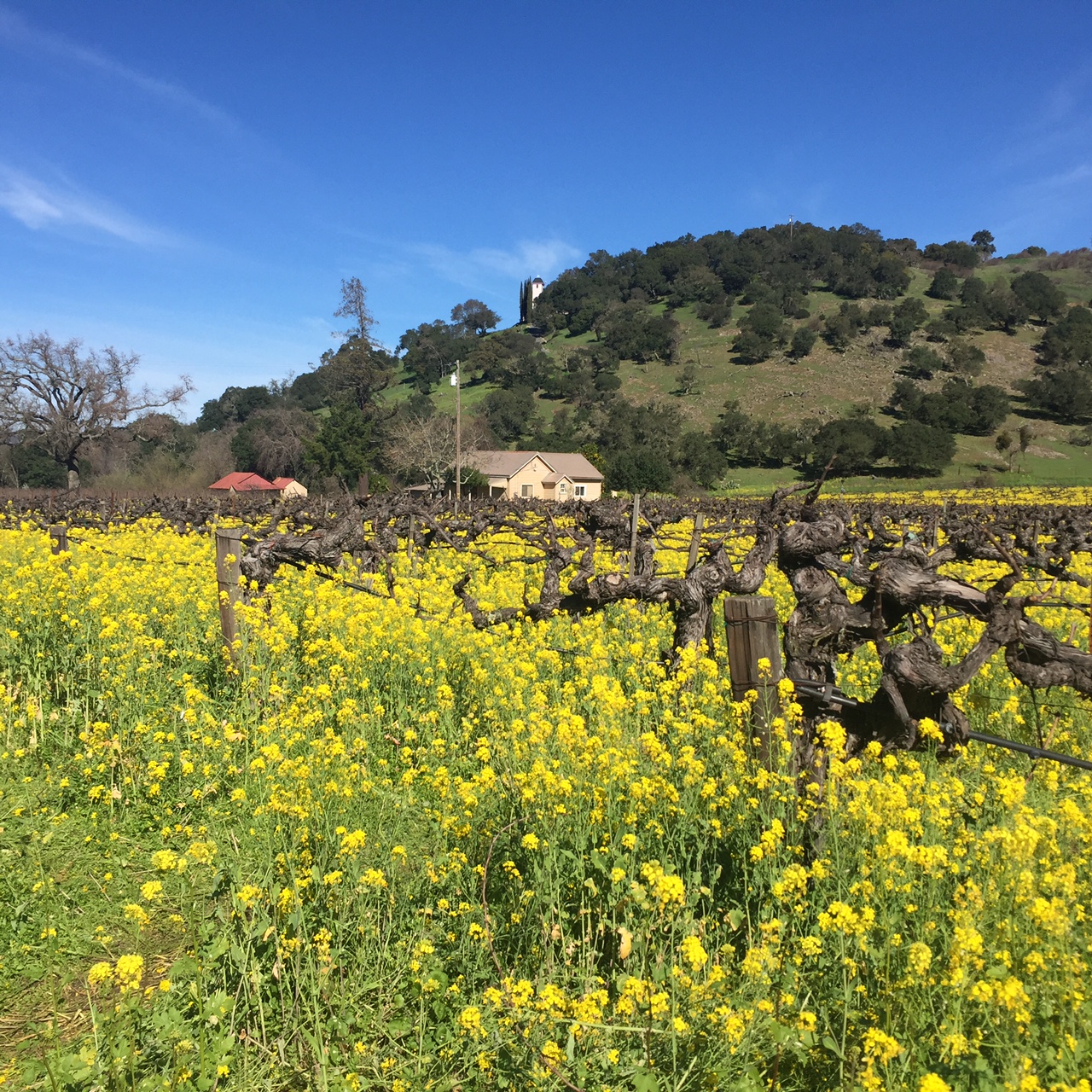 A picture from my art barn porch last March: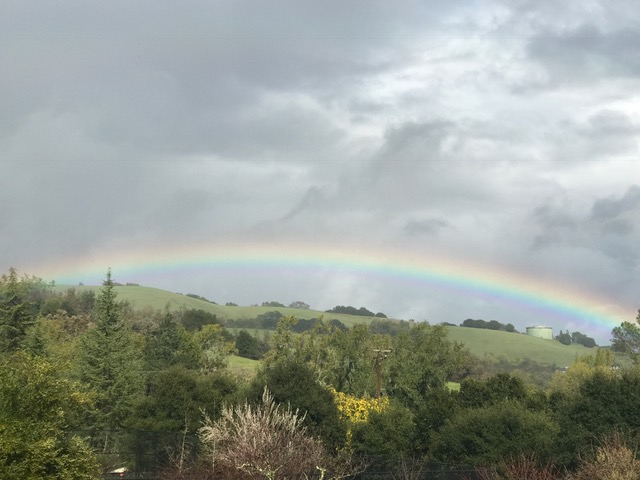 Polygon Play will take place March 24-25, 2018, and retreat particulars can be found here on the Crafting a Life website. Registration opens next Wednesday and is limited to 8 students. Hope you will consider joining us next spring!