Thanks to all who offered your opinions for the cover of our new book Playful Fabric Printing by Melanie Testa and Carol Soderlund from my last post! I received more than 500 responses on the poll alone, and Option #3 was the clear winner (but with some tweaks). Here is the cover we are using: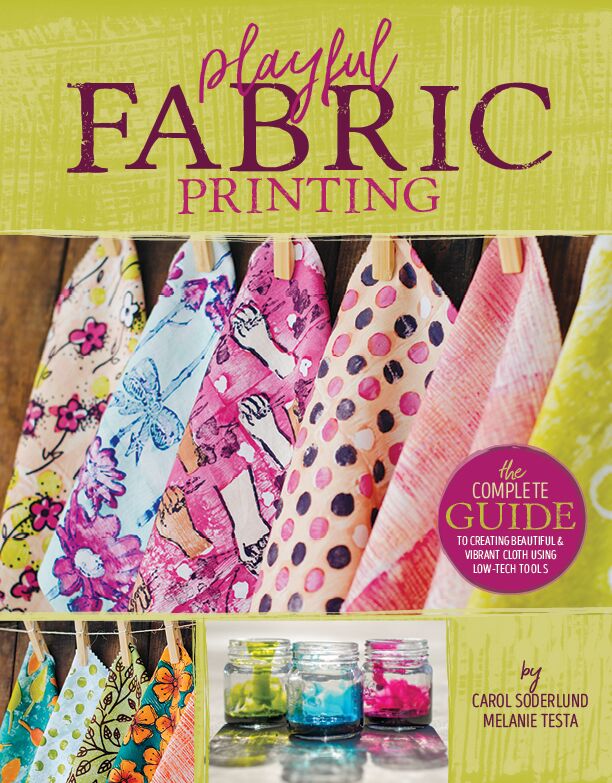 I cannot tell you how excited I am about this book (available mid-January)! It is 144 pages of pure inspiration, instruction, and ideas for creating your own fabrics and also combining your fabrics with commercial prints and solids to make beautiful quilts and projects. A mock spread of the interior: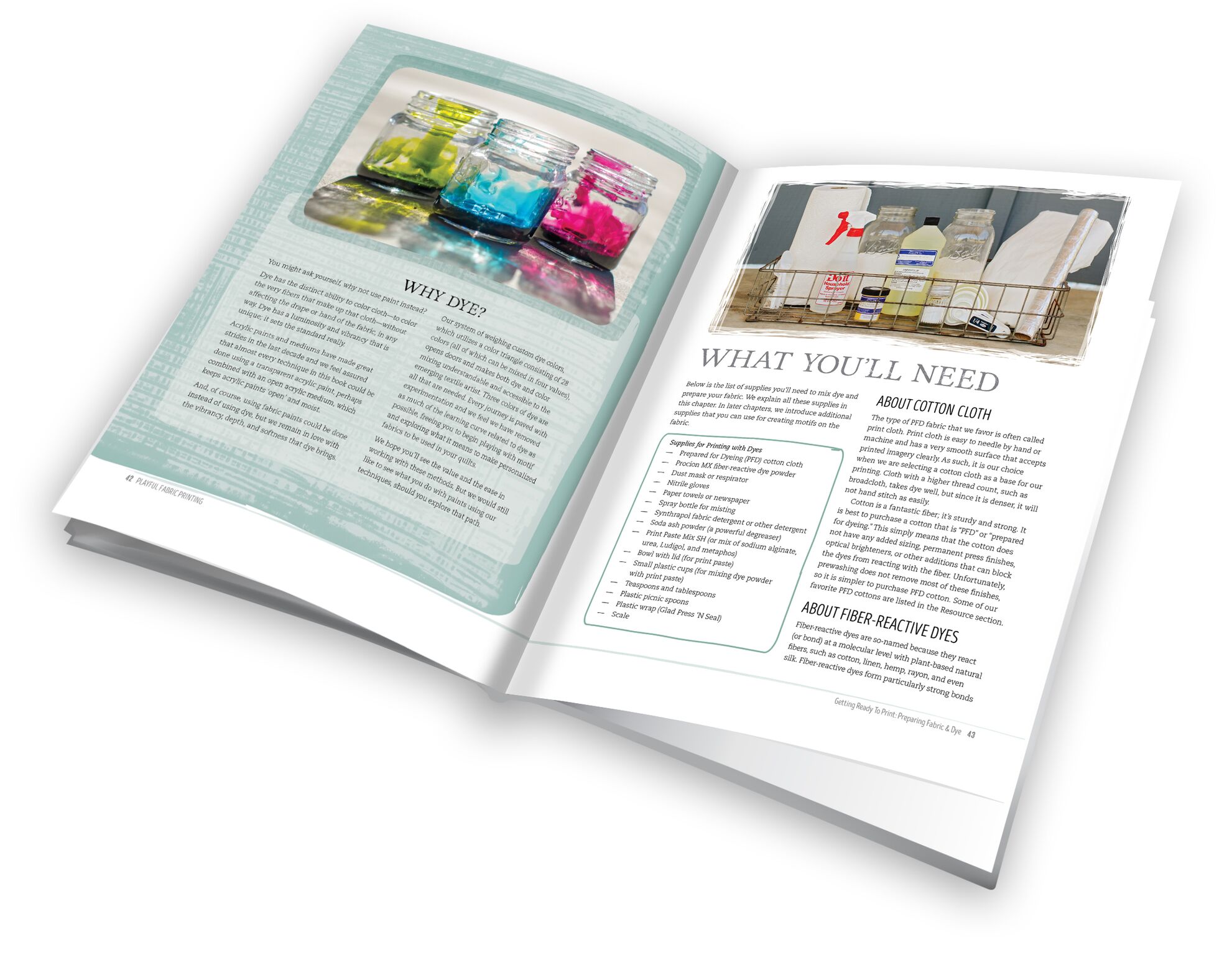 And another:
And I have really great news for anyone coming to CRAFT NAPA next month (or anyone in the greater Bay Area): BOTH Melanie Testa and Carol Soderlund will be on hand at CRAFT NAPA for book signings and also to demonstrate fabric printing techniques all day Saturday, January 14, 2017 in the Fountain Court at The Embassy Suites in downtown Napa. So even if you are not signed up for classes, please do come by and meet them! (Be sure to tell your friends, too.)
I hope everyone has some creative plans this weekend. I have both days dedicated entirely to screen printing and stitching my holiday cards and working on a lap quilt for a Christmas gift. Hope to share progress on both early next week.
Have a wonderful weekend,
Pokey