I began teaching for the first time in more than five years this past month.  It felt SO fantastic to teach again after so long! This was the first time I taught in my own barn, and after doing it once (thankfully with success) I plan to teach several micro retreats next year here.
Last month I taught a two-day class on layered surface design techniques including indigo and shibori, deconstructed screen printing, Gelli-plate mono printing, and Thermofax screen printing. Below are my class samples I had posted to promote the workshop: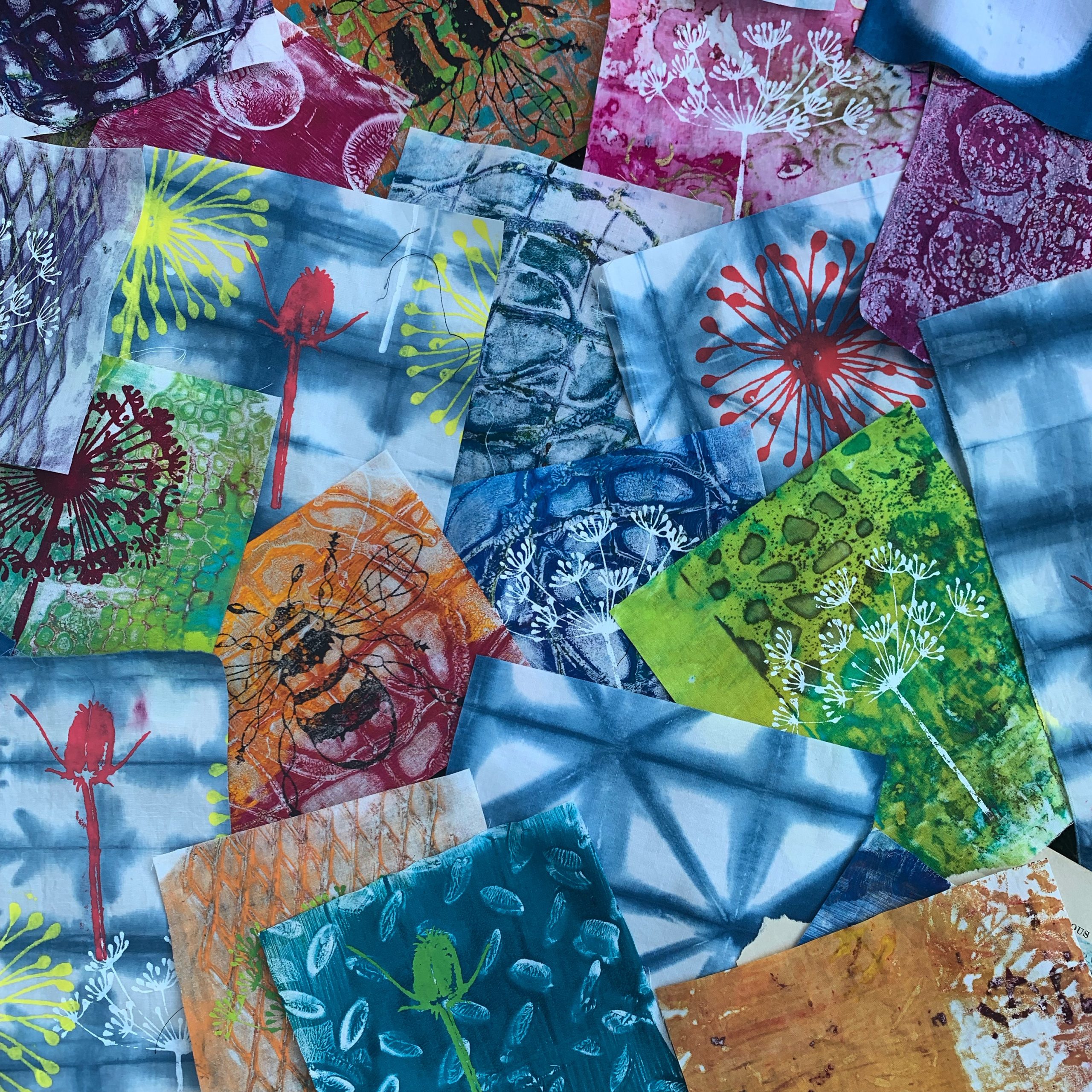 Some student work below. (They got inventive about where the fabrics could dry.)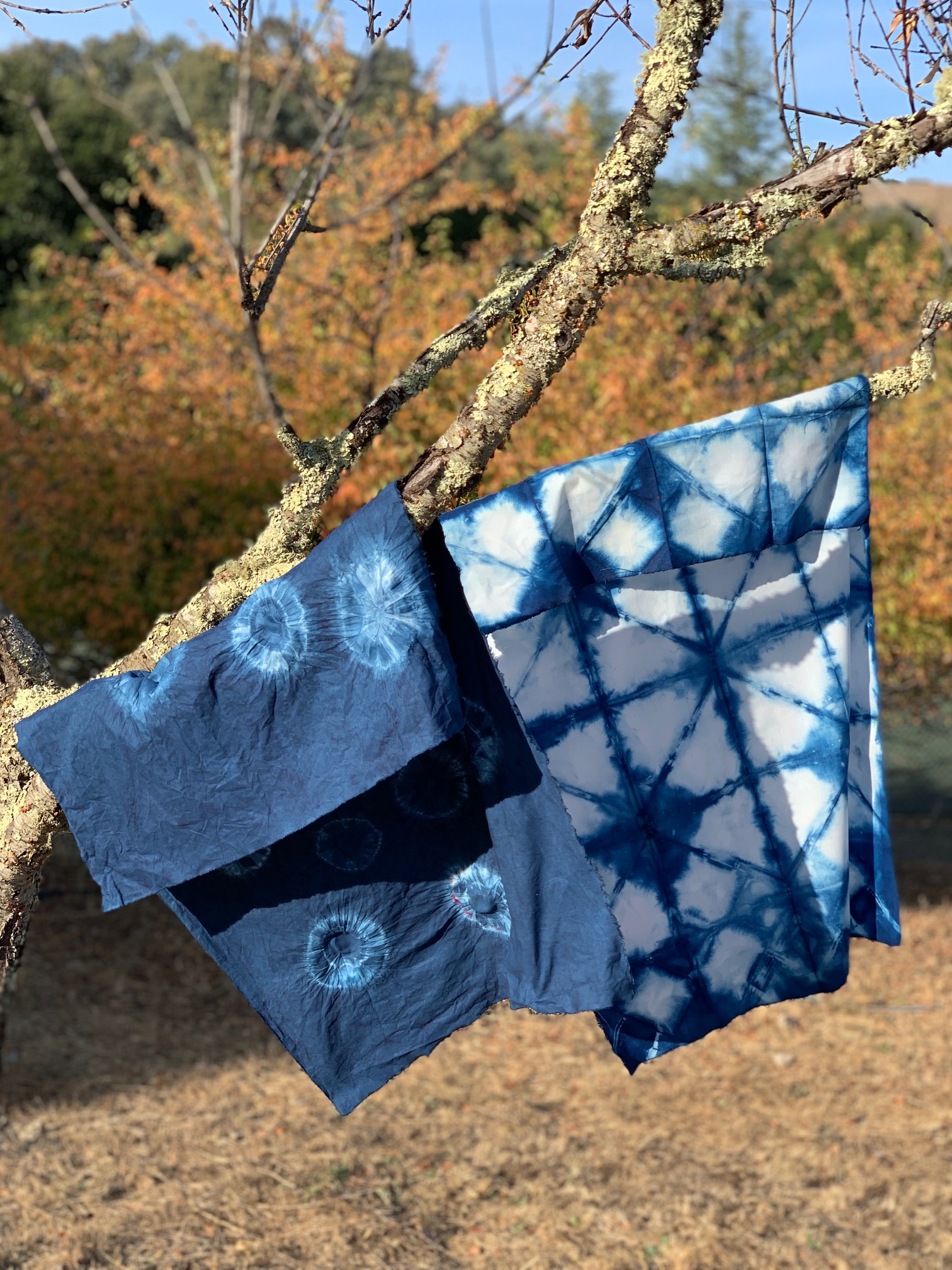 More work: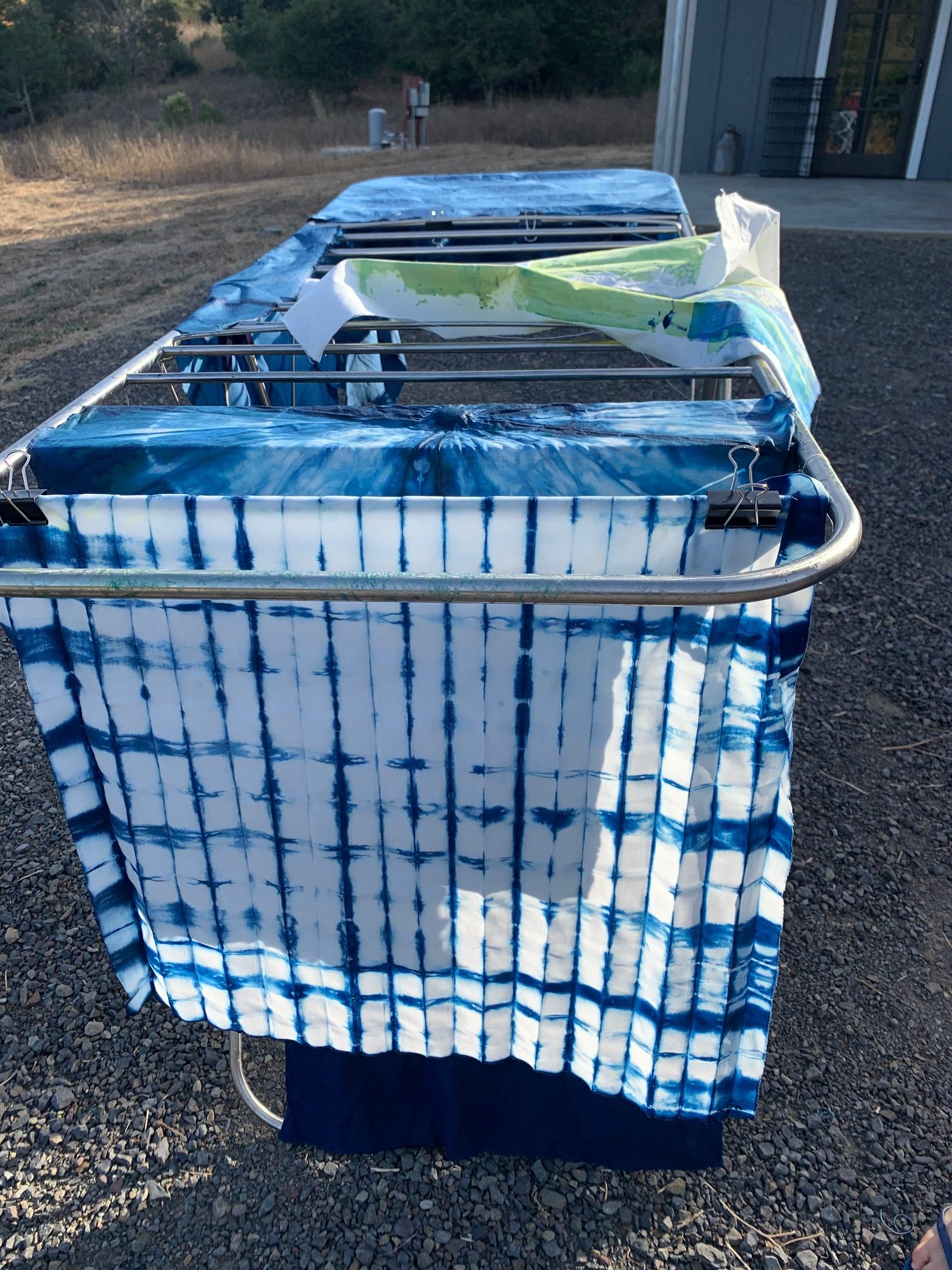 Gina Lee Kim had worked back into her fabric with screen printing with fig tree leaves she found at my place: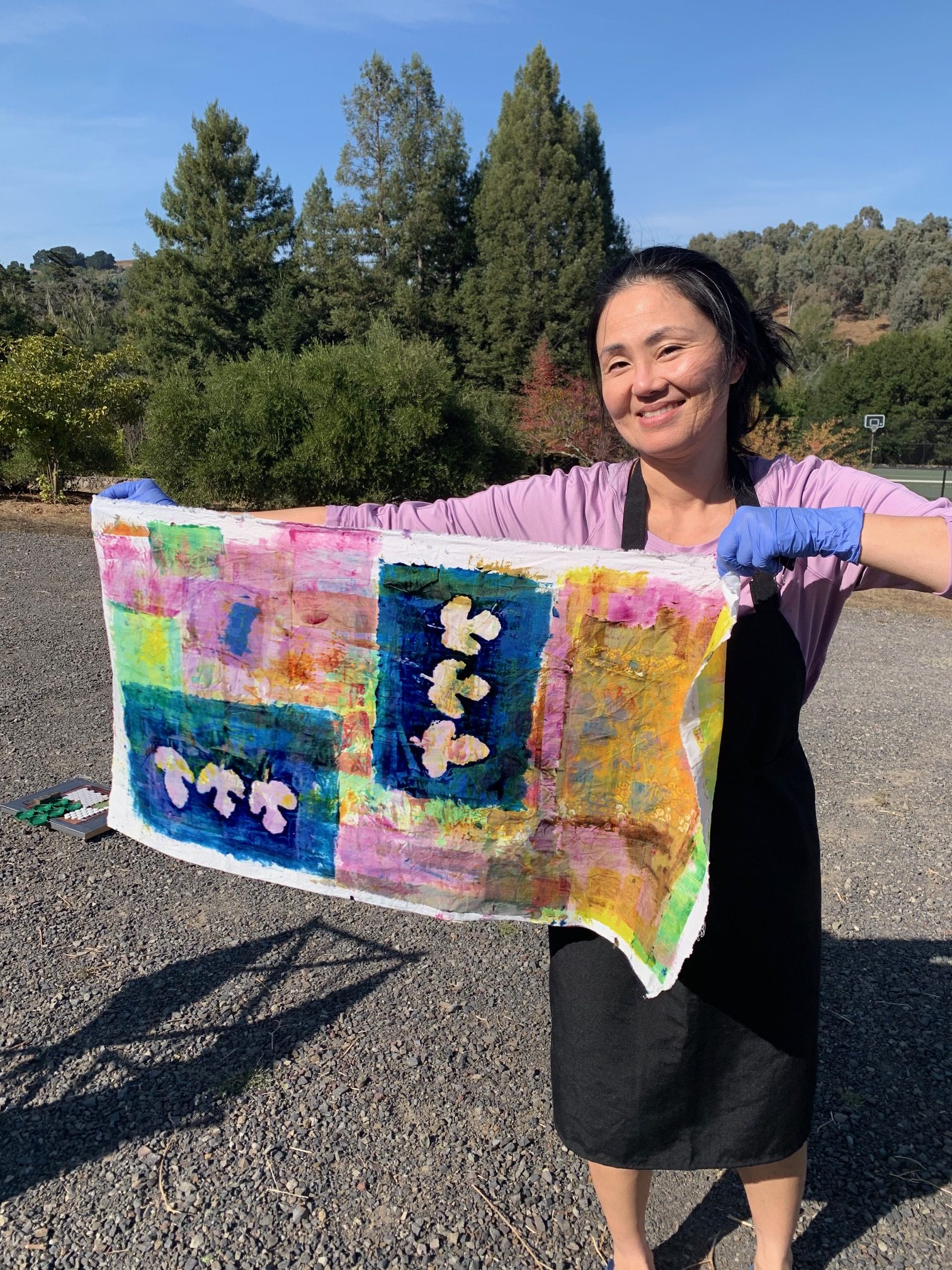 Fabrics drying on my porch, getting ready for the second round of surface work: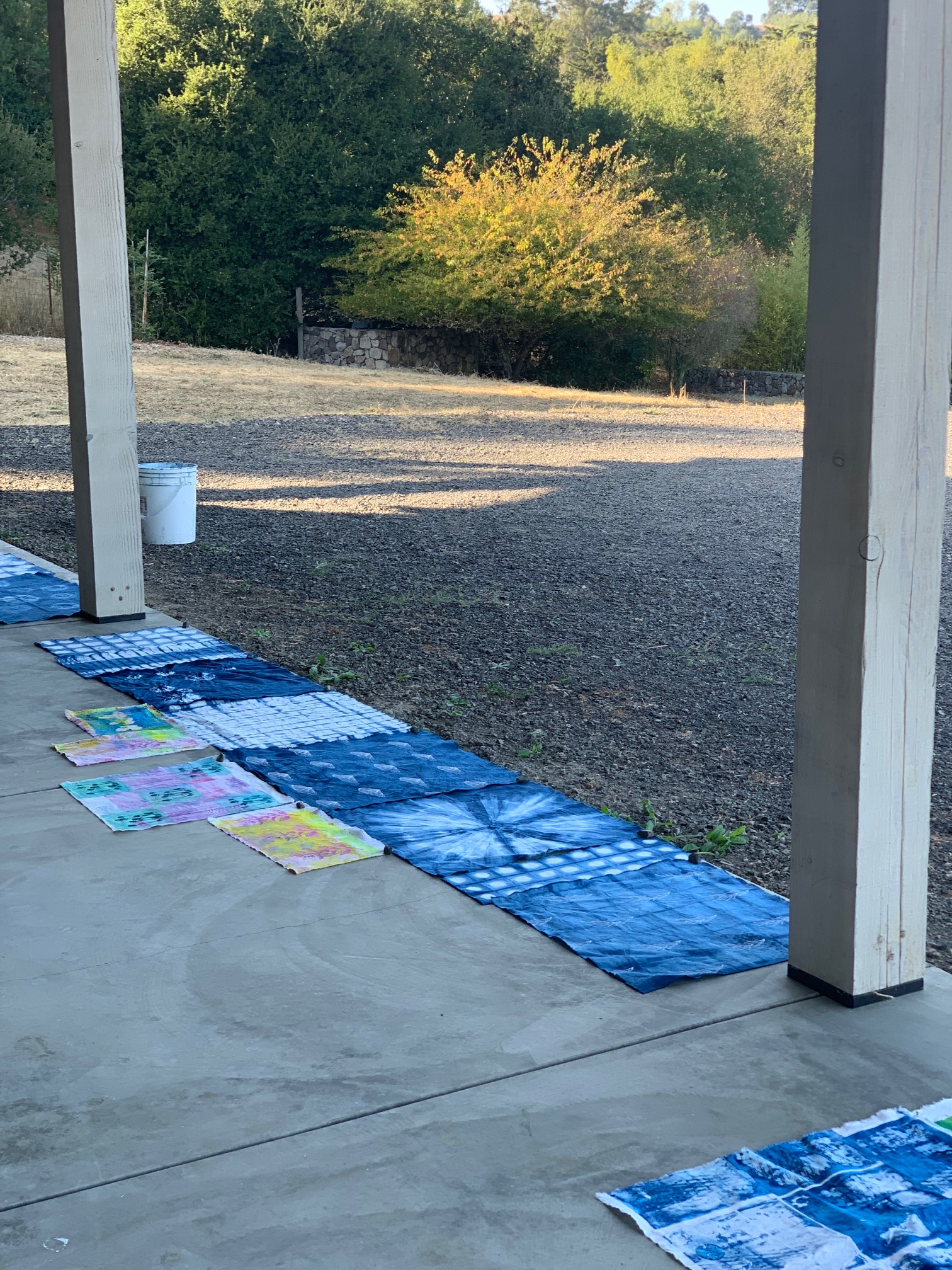 I limited this first class to five students, and it was a great crowd!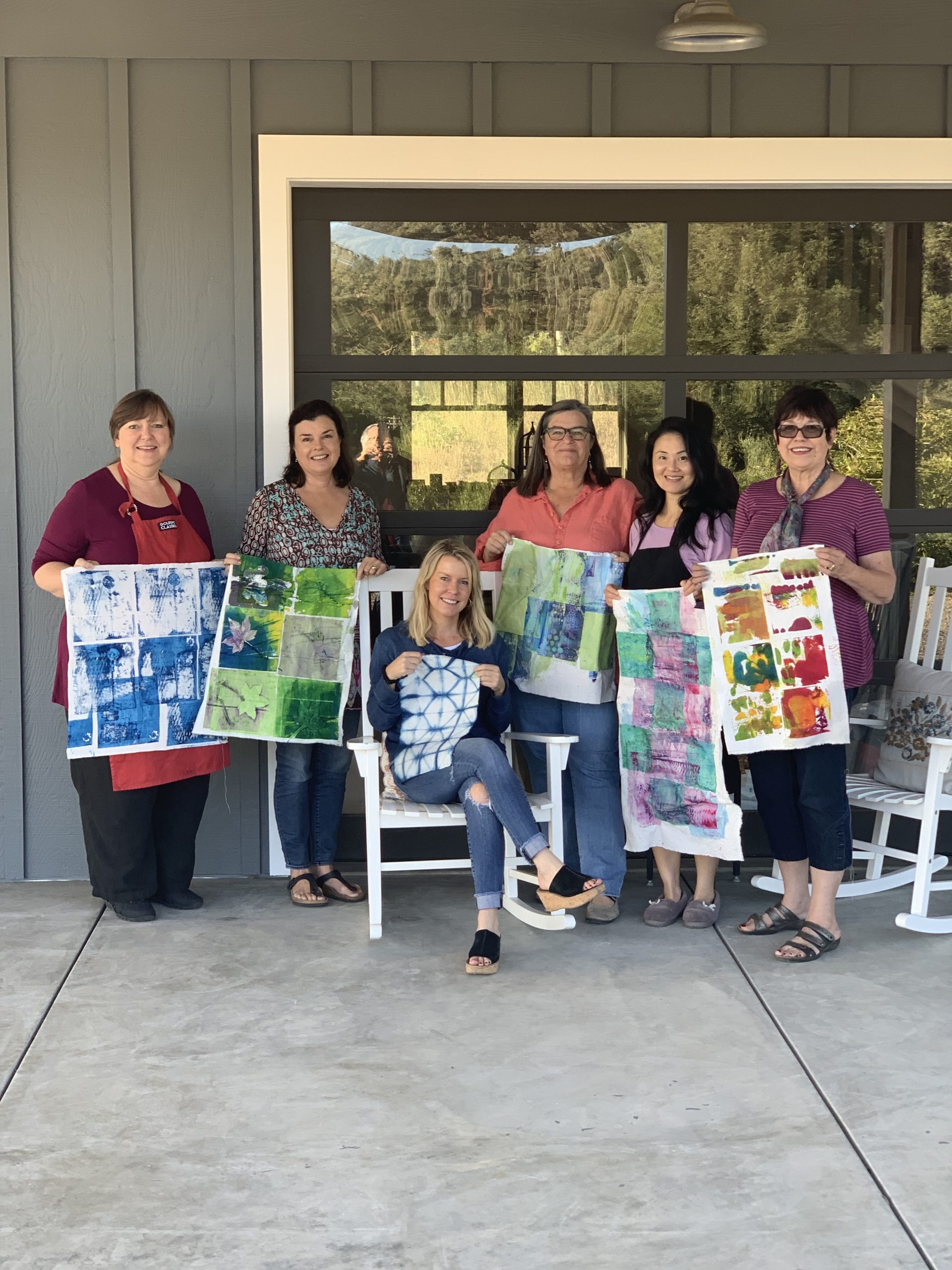 I made a small scrap quilt using some of my samples: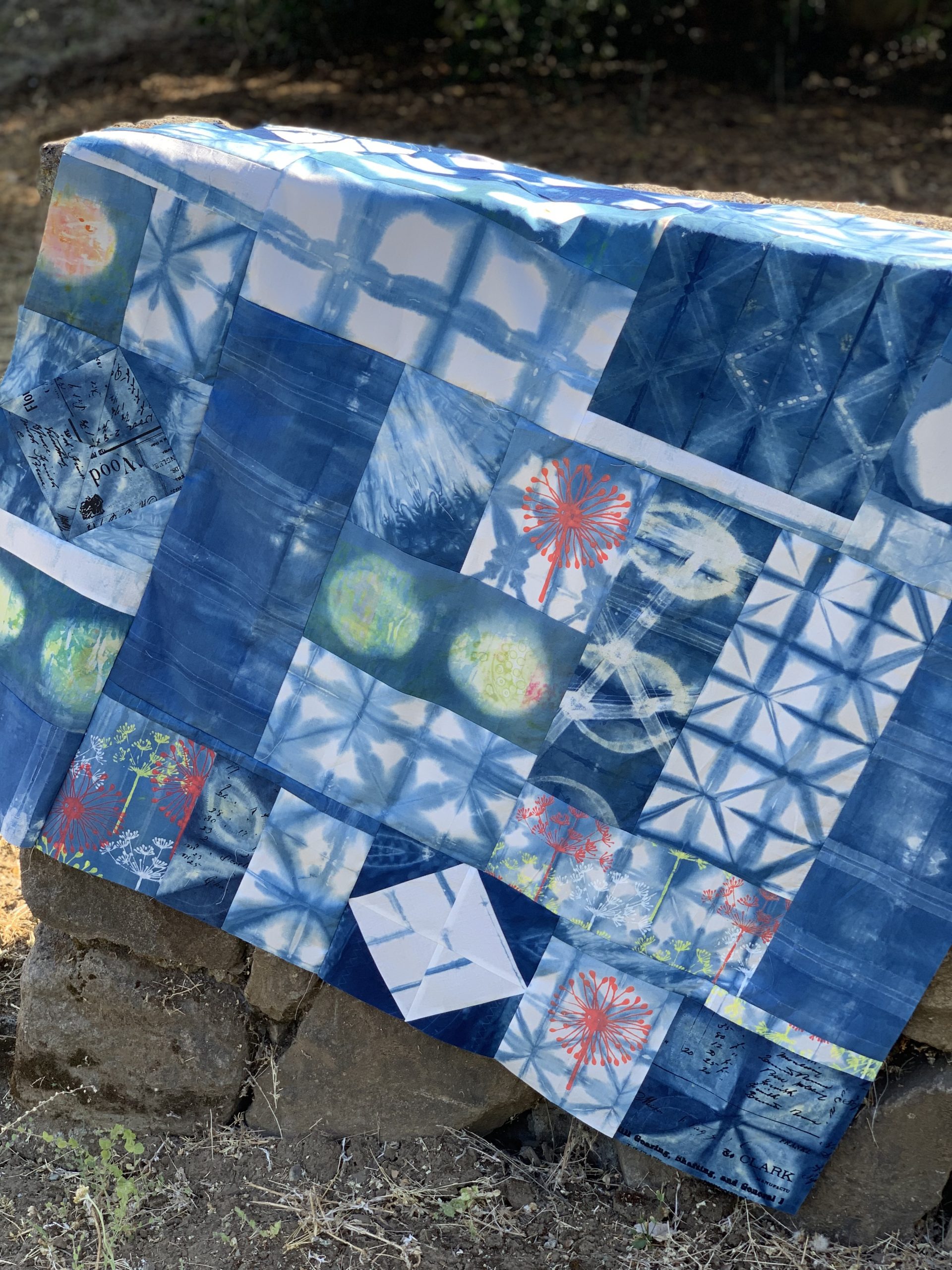 All in all, a fun time, and I am planning my next surface design retreat retreat (limited to seven students) for March 21-22, 2020. Meanwhile, there are a lot of classes being offered at Craft Napa 2020 that still have some spots! All of the Craft Napa workshops can be found here.
Hope everyone is enjoying a fantastic November!
~Pokey