What a month of weather in Northern CA! Today, it was confirmed by officials: this is the wettest winter ever on record for the state of California, and we certainly felt that in Napa. MY AT&T services (Internet, microcell tower so I can make and accept calls, alarm, etc.) were out for nine straight days, and mudslides and road closures were rampant in my Mt. Veeder/Browns Valley neighborhood, as were downed trees. Case in point:
When I moved here, I had a prized olive tree in my garden.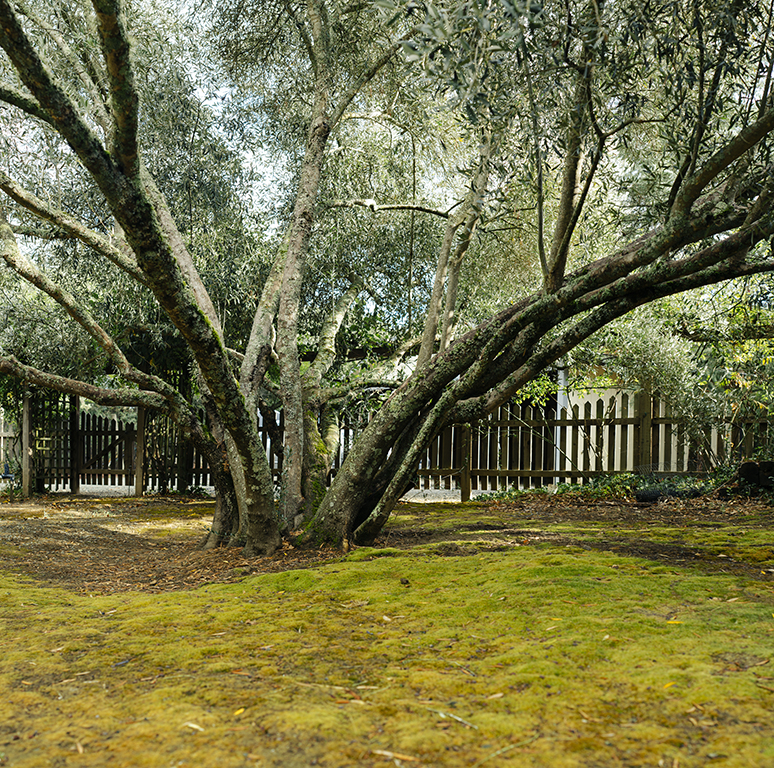 But last week…my olive tree couldn't take the constant winds and pressure from the rains and it split, limb by limb. Notice where my power line is (a bit anxiety-provoking). But fortunately through the app Next Door, I found someone who is a woodworker in my neighborhood, and with the help of a friend with a chainsaw, they cut most of it up. Now my neighbor has a lot of wood to make furniture, and I have wood for my pizza oven and leaves for monoprinting.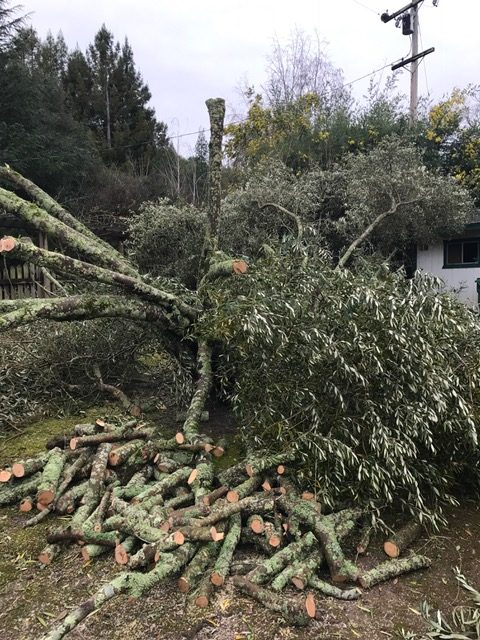 Meteorologists predict that the heavy rains for the most part have ended for the season, as has the historic drought in CA! I am truly looking forward to brighter, sunnier days ahead. This view the other day from my art barn was a very welcomed site: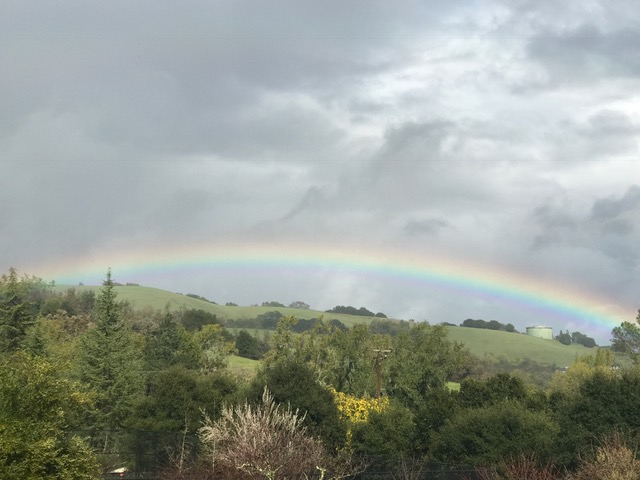 And speaking of bright and sunny days, this special individual (below) is coming to lead a very small, intensive, 4-day retreat in June! I am very honored to be working with the Modern Quilt Guild to bring Denyse Schmidt to Napa for improvisational quilting. All of the information and retreat particulars can be found on the Modern Quilt Masters website.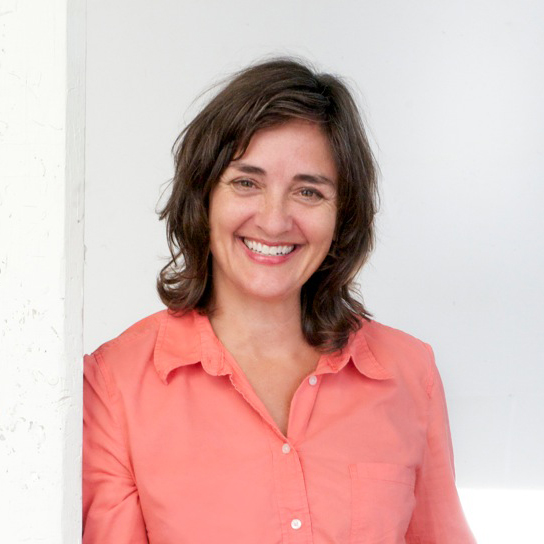 Cheers to a creative weekend! Pretty soon this is what my BBQ area will look like again, and I am looking forward to enjoying the fruits of Napa Valley, olives included (even if they aren't my own).  🙂