I have finally recovered! Our second edition of CRAFT NAPA went so well, and it was a welcomed bit of respite from the outside world for a few days.  Some fun facts: We had nearly 200 students (up from 113 last year), 12 teachers for 33 workshops, an Artists' Market, Wine Blending Competition, and a three-hour tour on the Wine Train to close the four-day event.
A few of us after a day of workshops:
So grateful to BERNINA of America and Meissner's Sewing for providing BERNINAs for 3 full classrooms and sewing stations in others. Below is Jennifer Gigas, tireless as always, on the opening night of the event, offering up a free BERNINA sewing machine.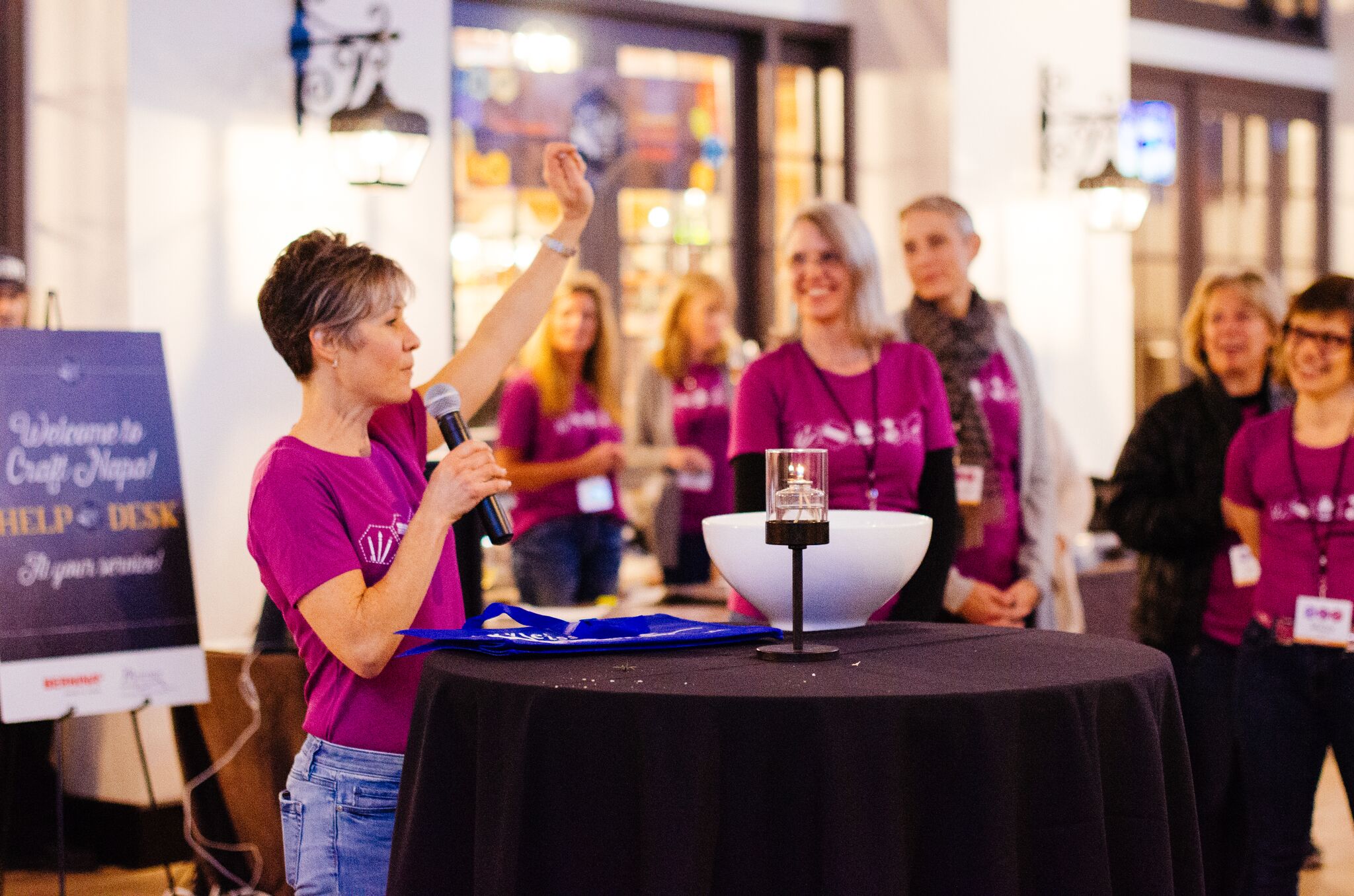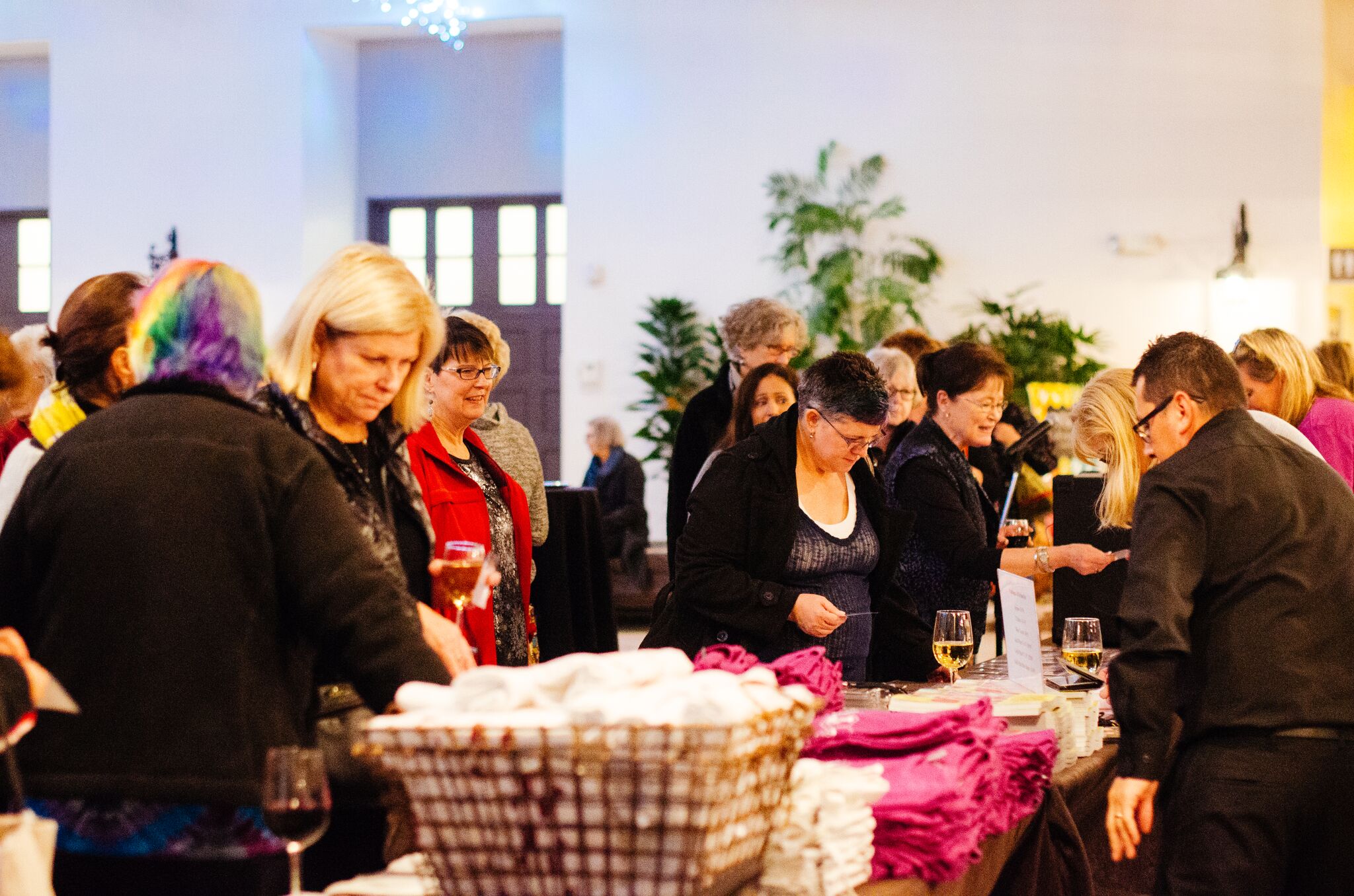 There was a lot of opining at the Artists' View Luncheon where our teachers fielded honest and candid questions from students about manufacturers, supplies, inspiration, best practices, and copyright issues. I took so many things away from this luncheon, but here is a fun fact, explained by Victoria Findlay Wolfe: If you have Accuquilt dies, they will work on your Sizzix machines. Sizzix dyes will not work on your Accuquilt machines, so if you have both, the take-away is Sizzix can handle both!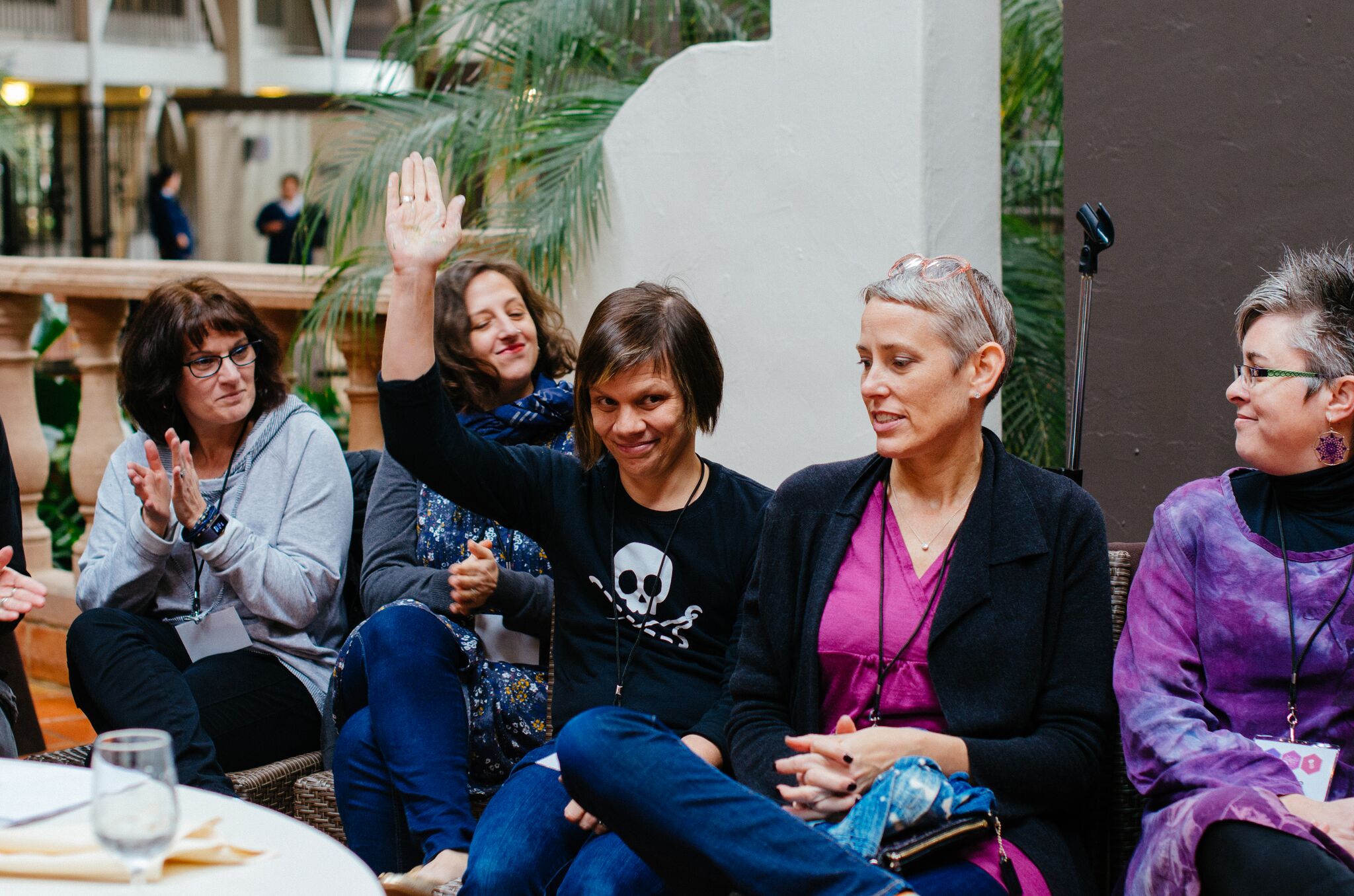 What some old UFO's morphed into after Lynn Krawczyk's UFO workshop…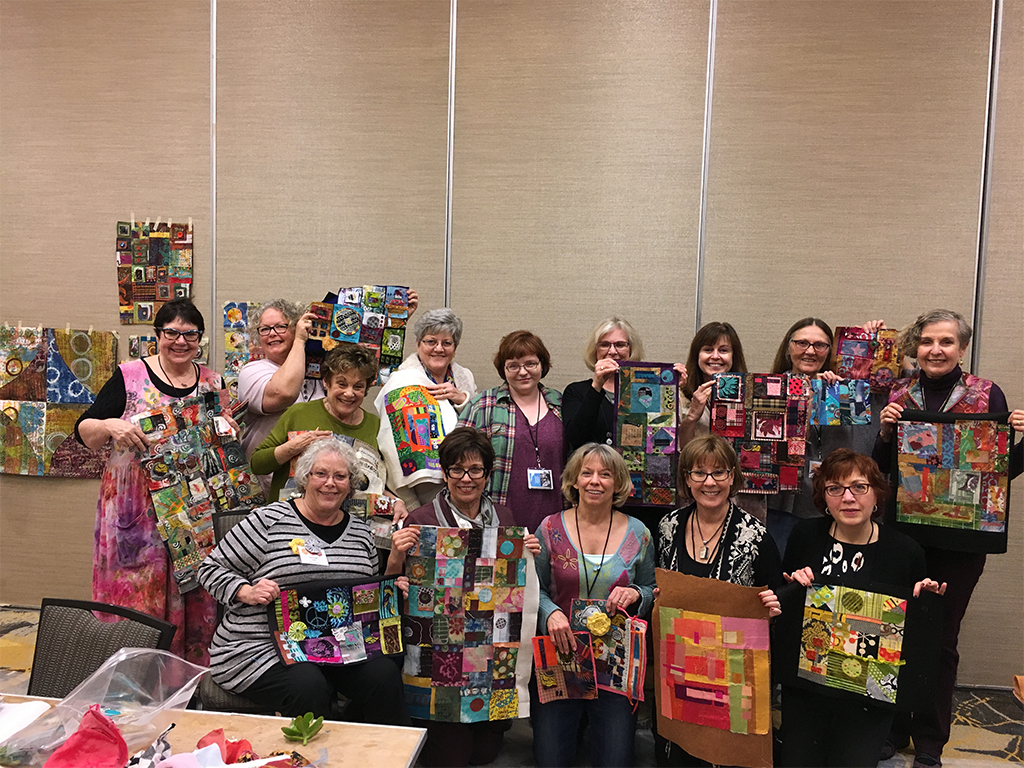 THANK YOU BERNINA of America and Meissner's…these machines for free-motion quilting and piecing worked like a dream.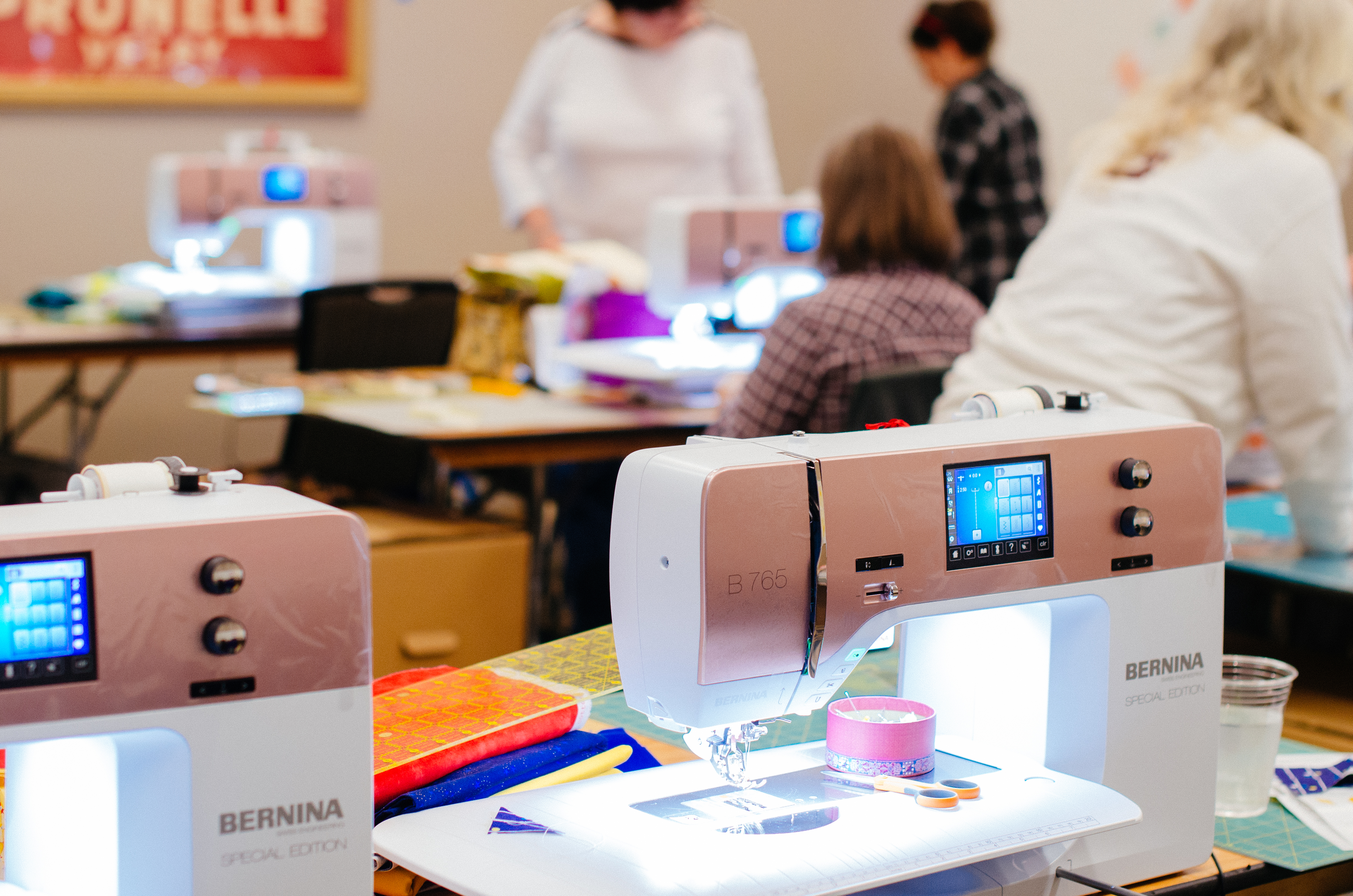 During CRAFT NAPA, we discussed a lot about design and color, including how to repurpose vintage blocks:
We studied art history and challenged ourselves to make mini-collages with minimal tools like strips of paper from brown paper bags:
We blended wine led by a vintner who gave each team some measuring cups, beakers, bottles of Merlot, Malbec, Cab Franc, and Cab Sauvignon to create a winning blend (chosen by blind judging).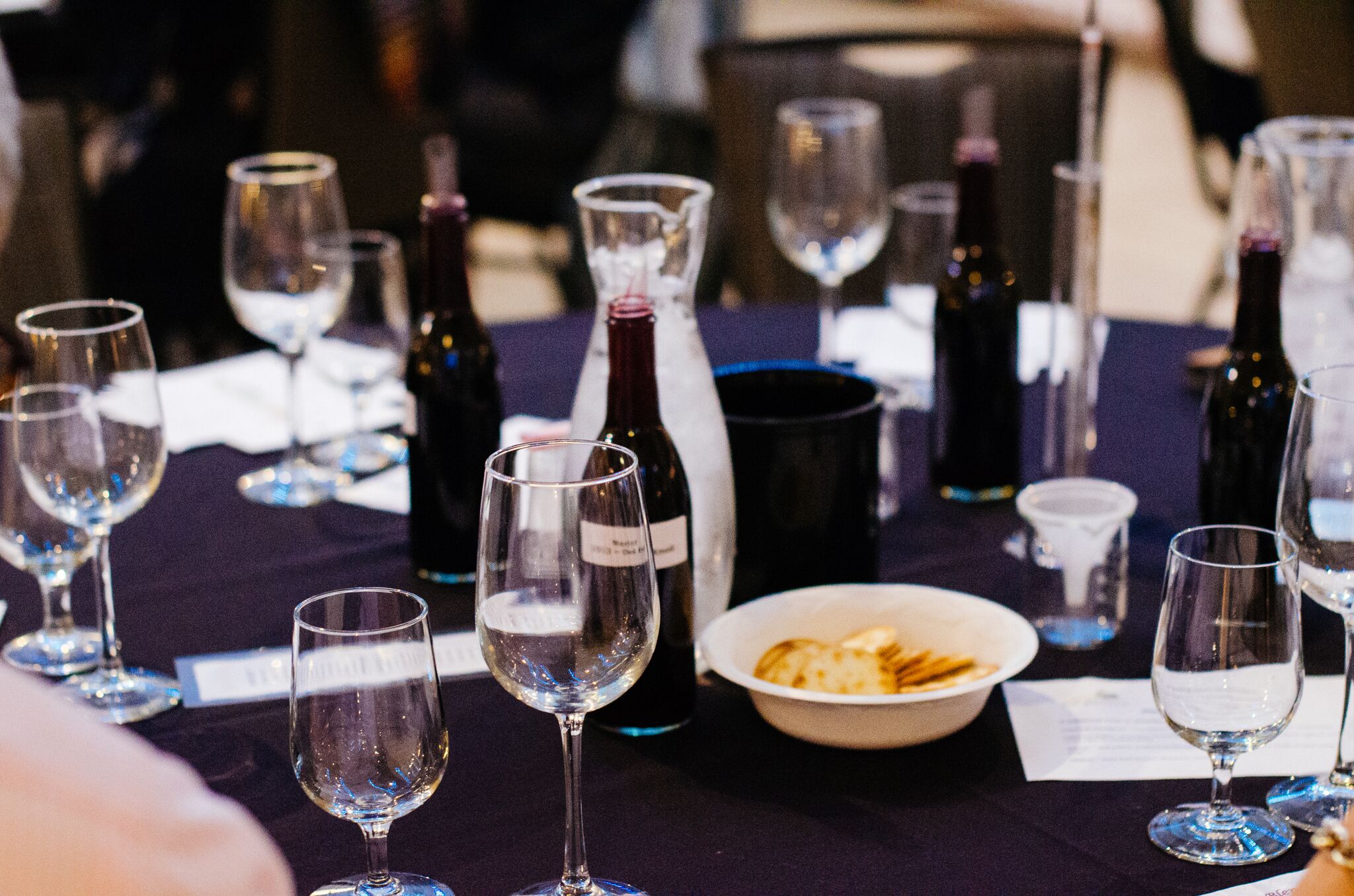 We took this wine blending pretty seriously; the winning team got to have their wine bottled and given to all participants. (It turns out my team, "The Crafting Winos" won…but I swear it was not rigged!)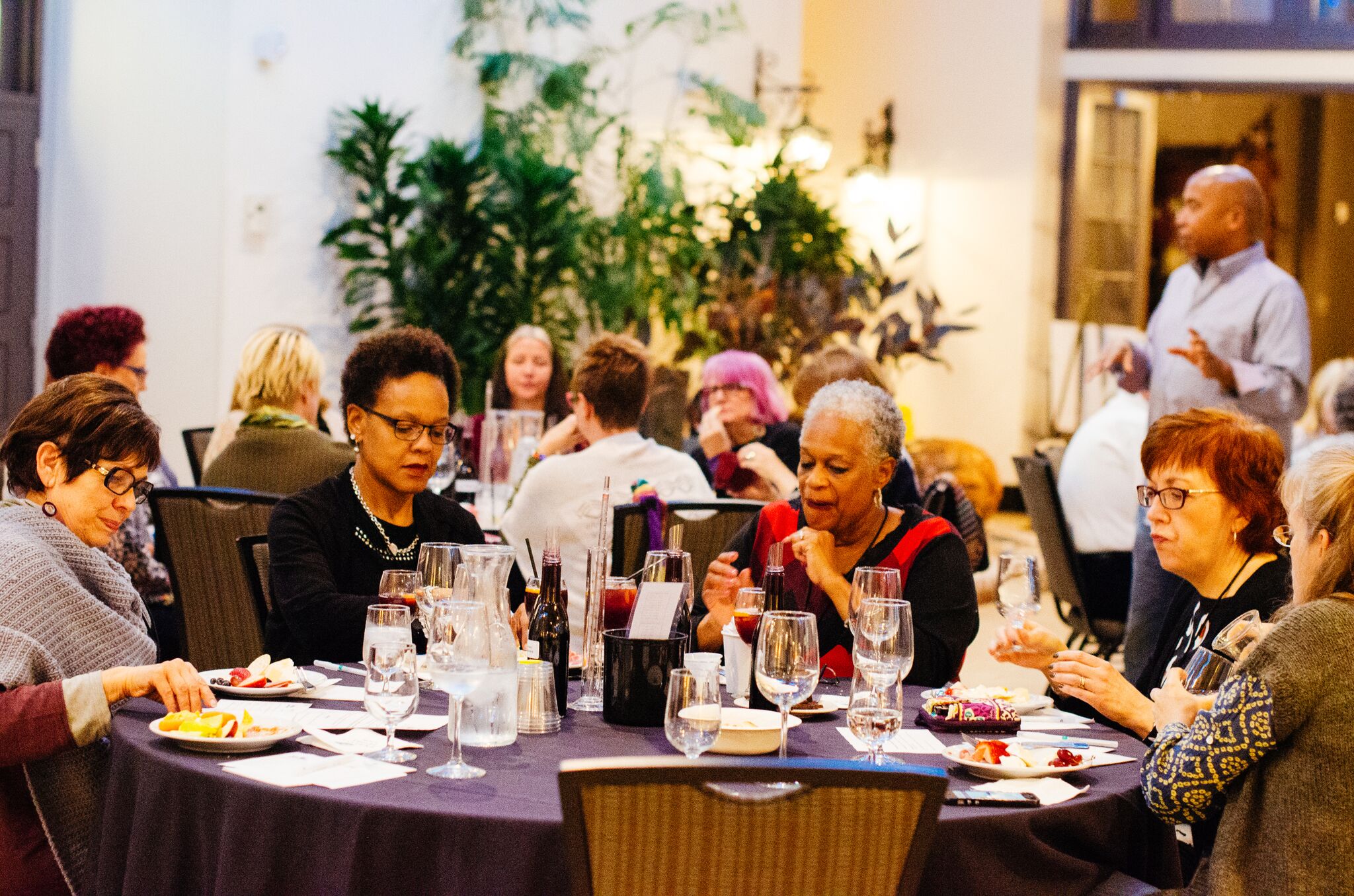 We studied shapes and movement in art (and admired Carrie Bloomston's arm muscles).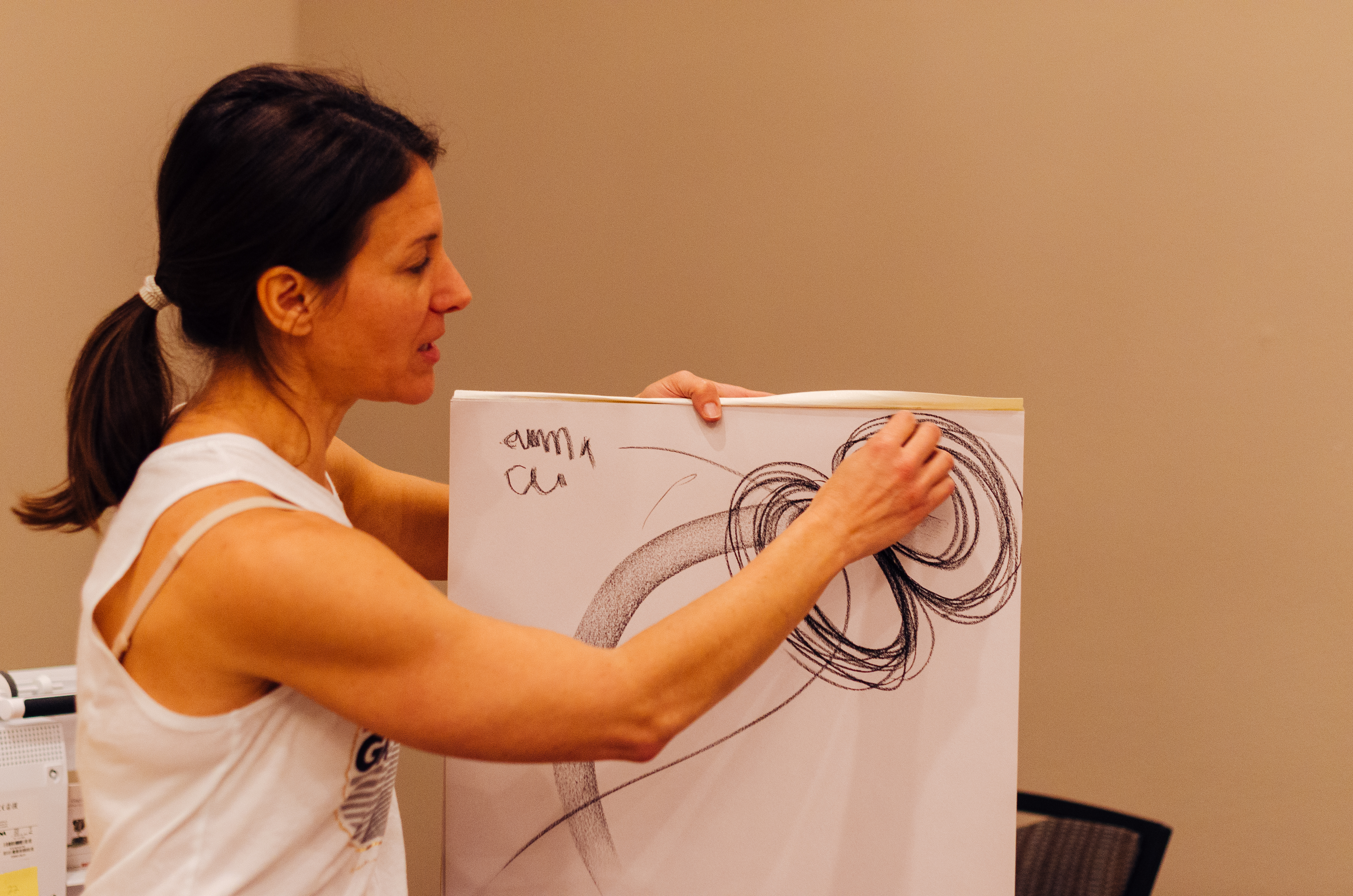 We sold LOTS of fabric and supplies at the Artists' Market. A peek at Jennifer Sampou's booth…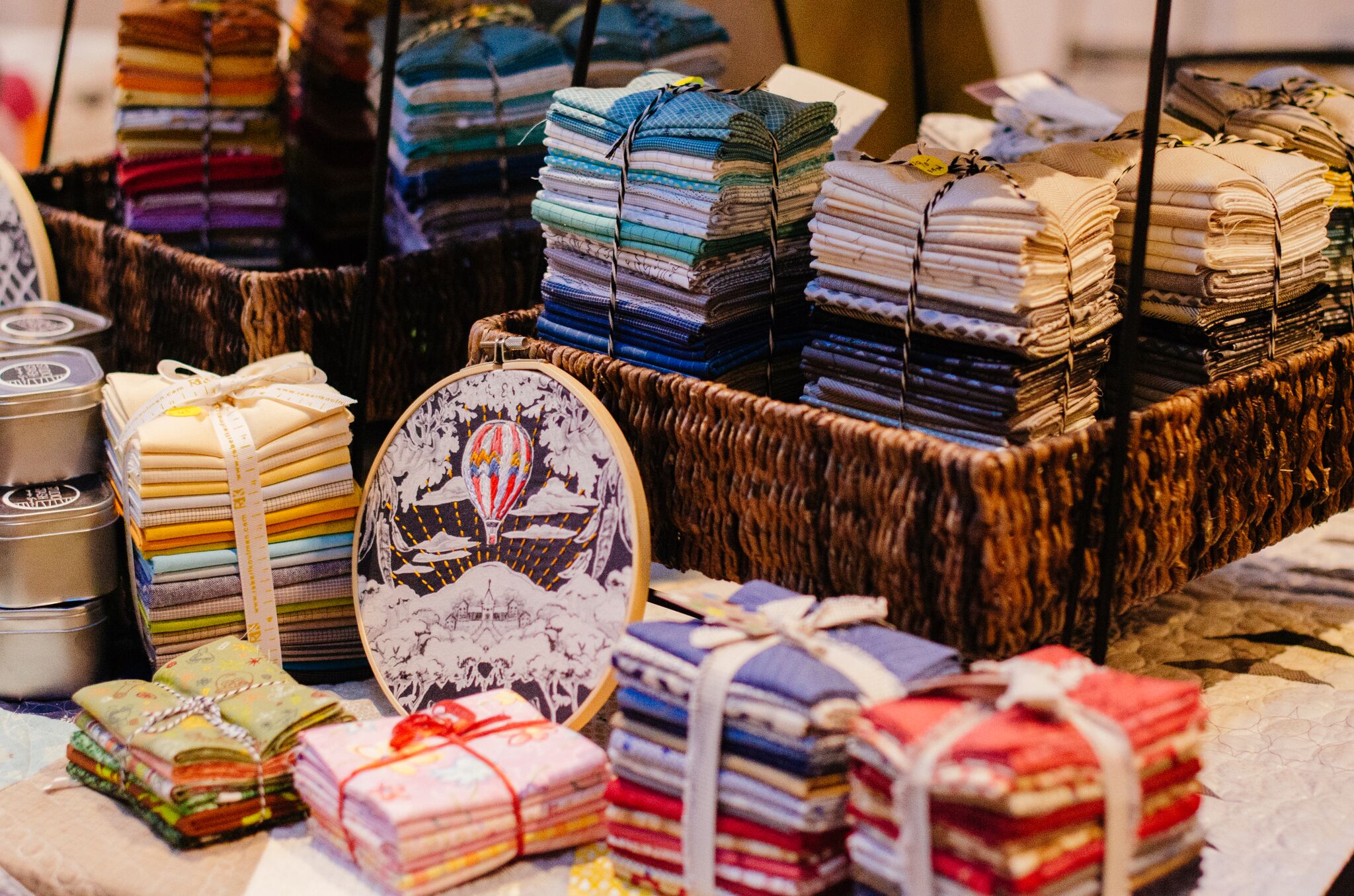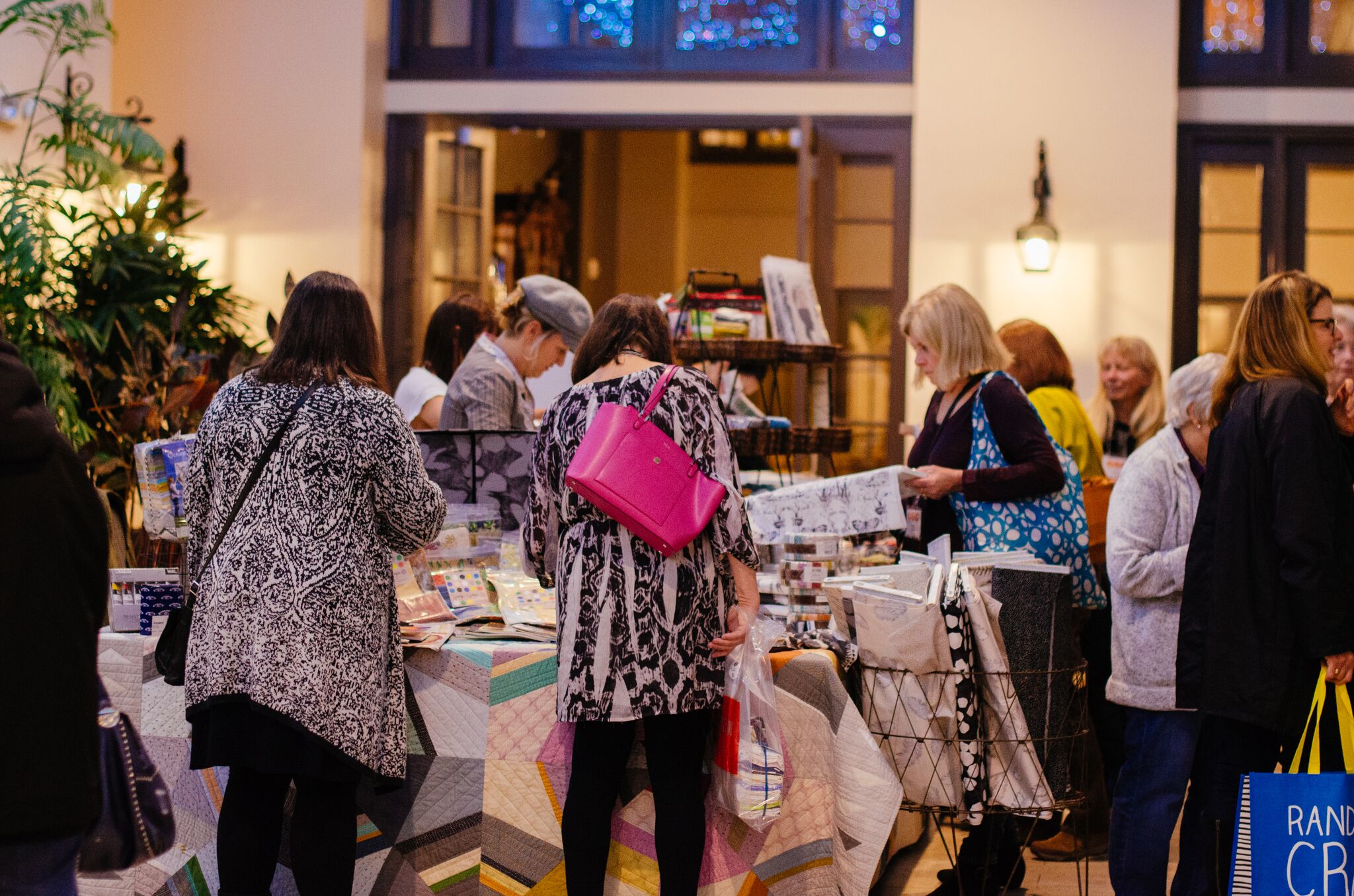 40 of us closed the event with a wine train excursion, a three-hour tour up Napa Valley and back on a vintage Pullman train.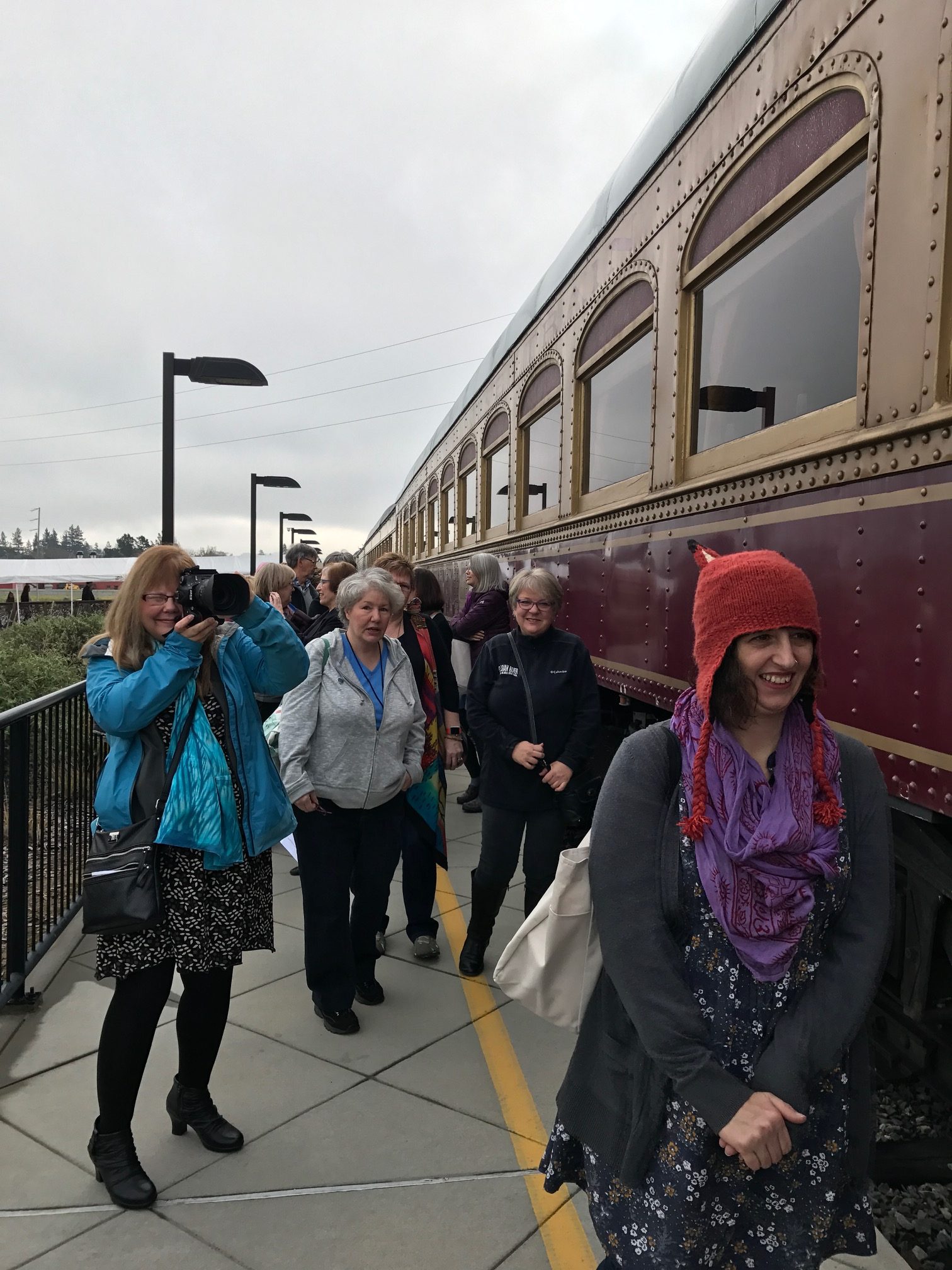 This was an incredibly fun time together.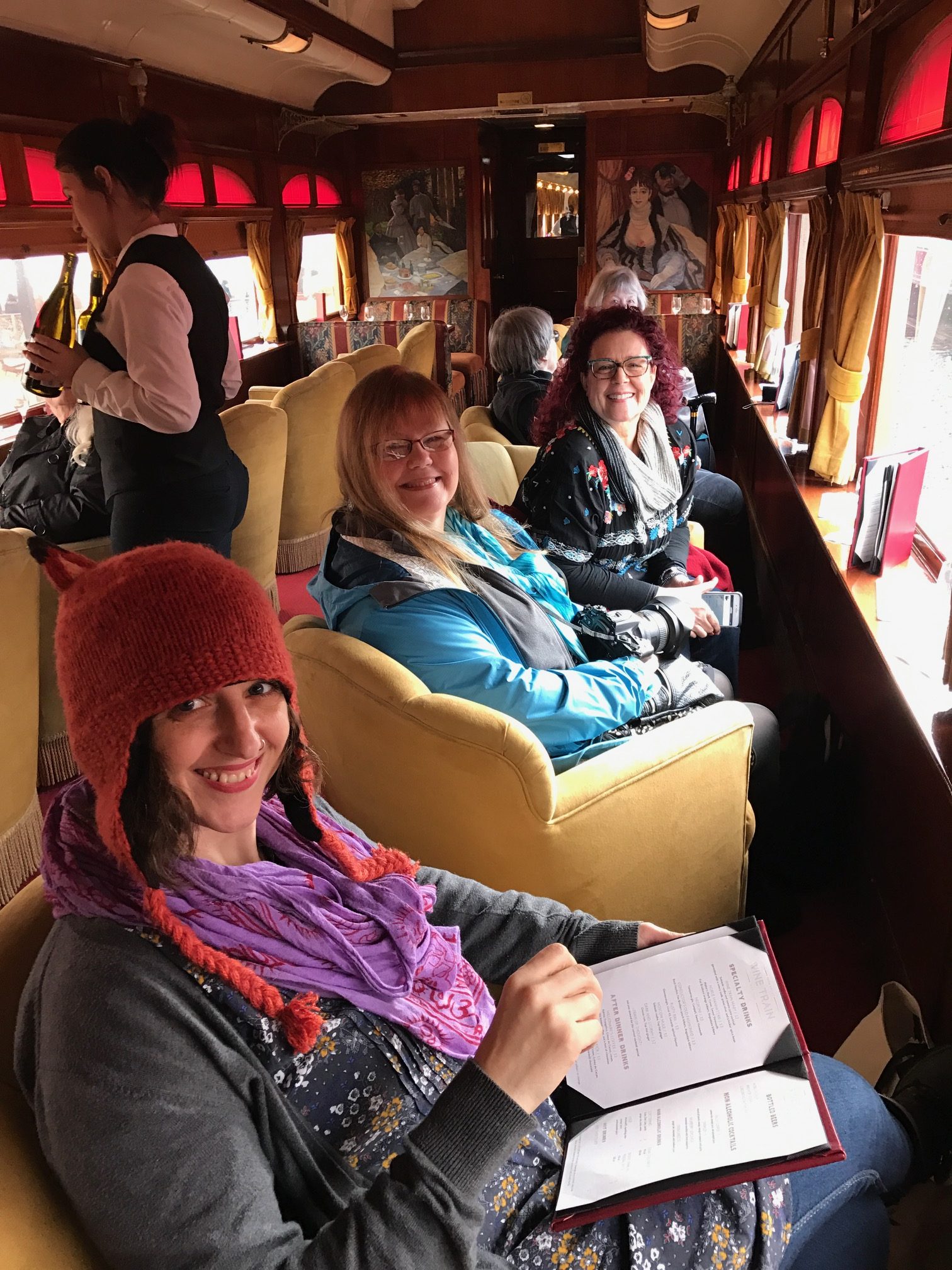 But for me, one of the shining moments was hosting Open Studios with Melanie Testa and Carol Soderlund, the two authors for PLAYFUL FABRIC PRINTING. On Saturday these two artists turned the central area at the Embassy Suites into a dye studio and signed books for the masses.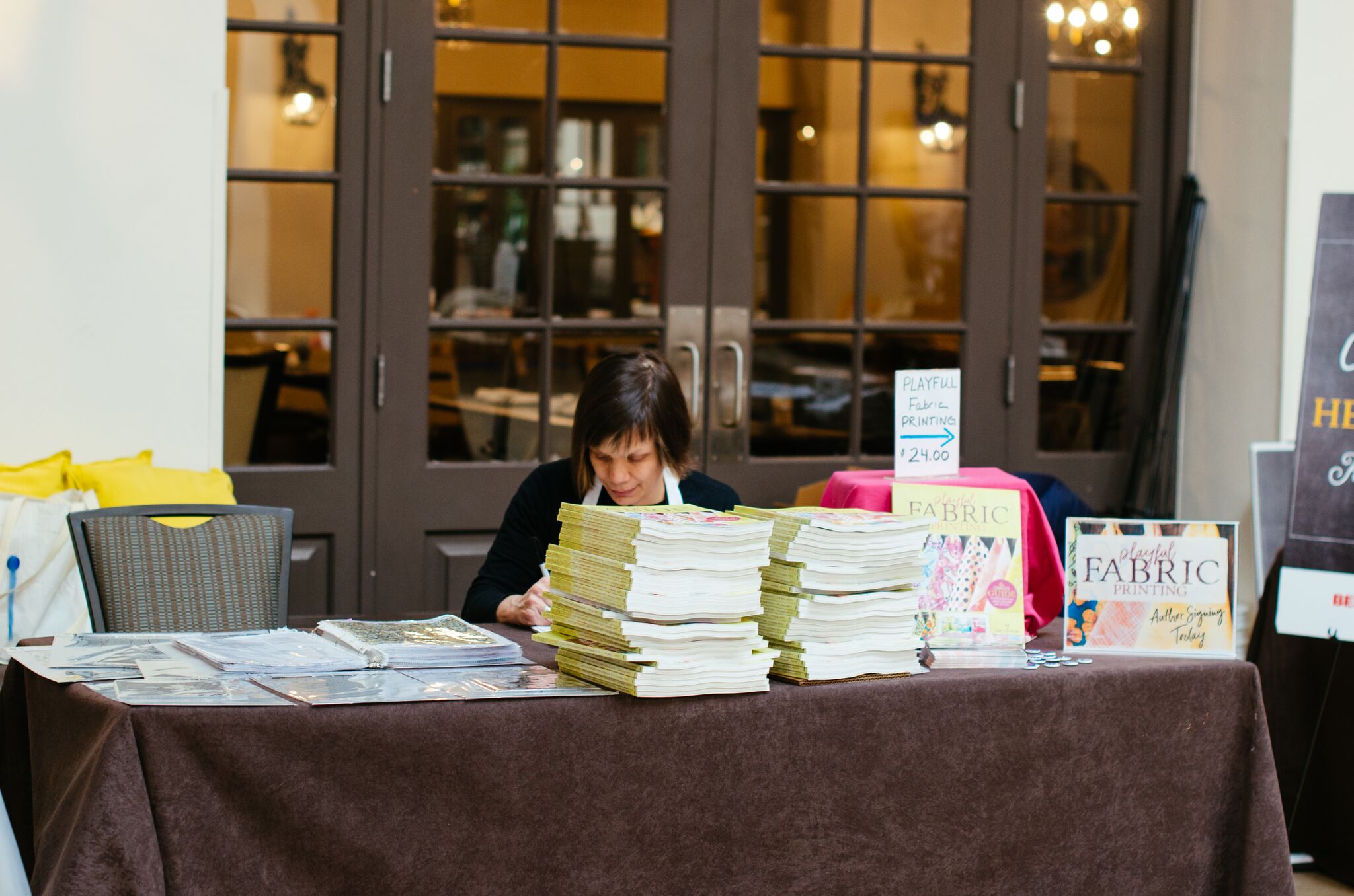 Totally normal to sign books while donning dust masks and mixing dyes, right?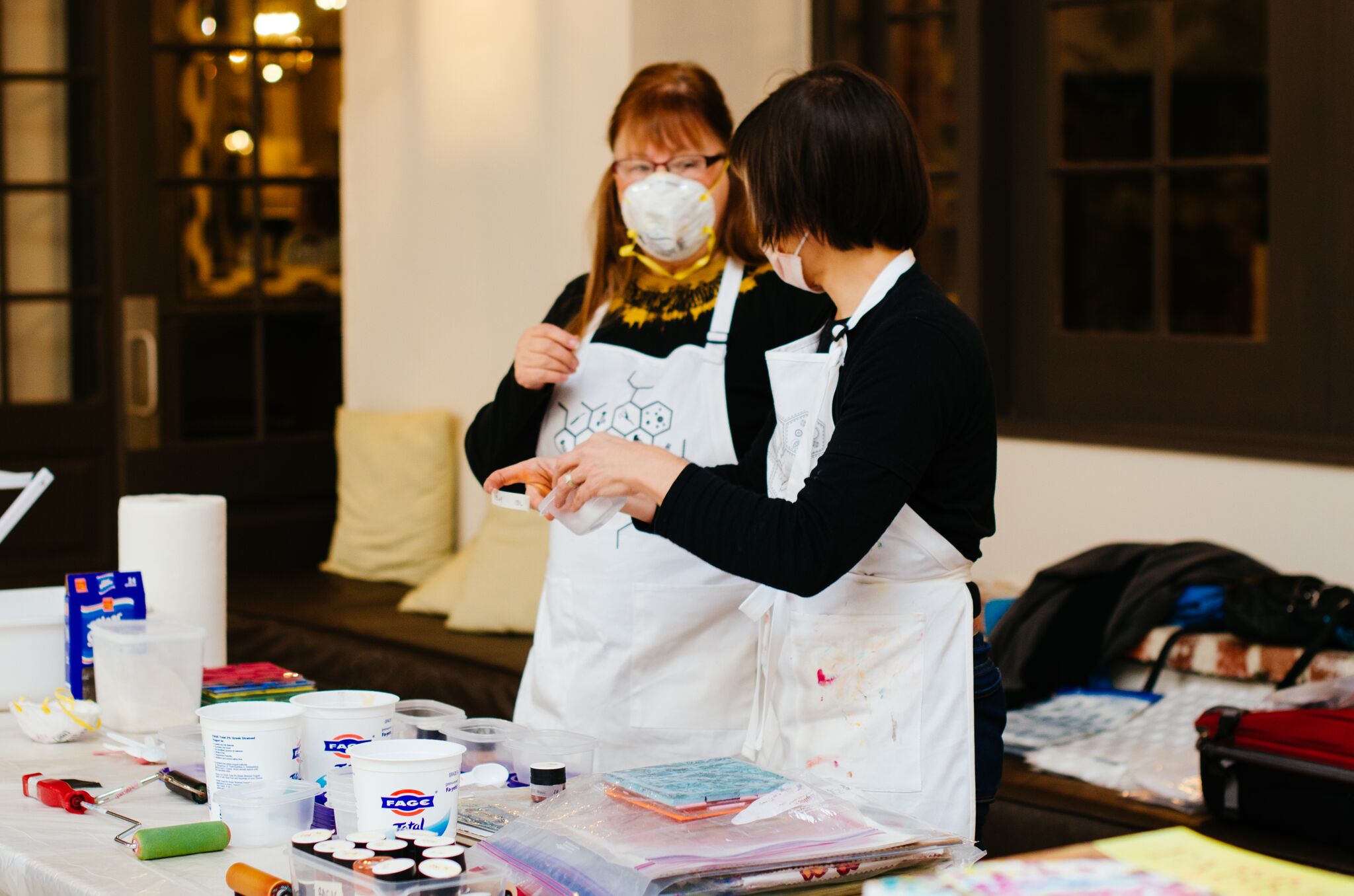 I surprised them with a cake that included the cover of their book…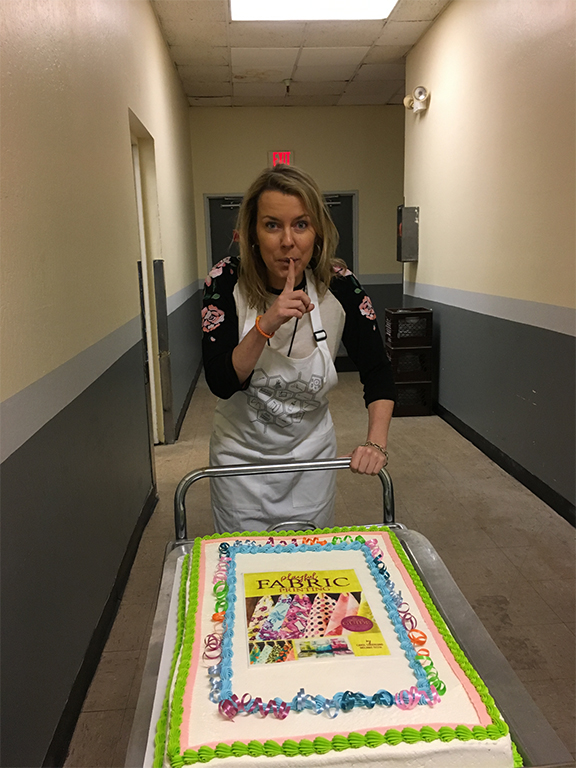 They loved it, and I made them cry (there is a video of that on Facebook). It was my goal to make them cry. 😉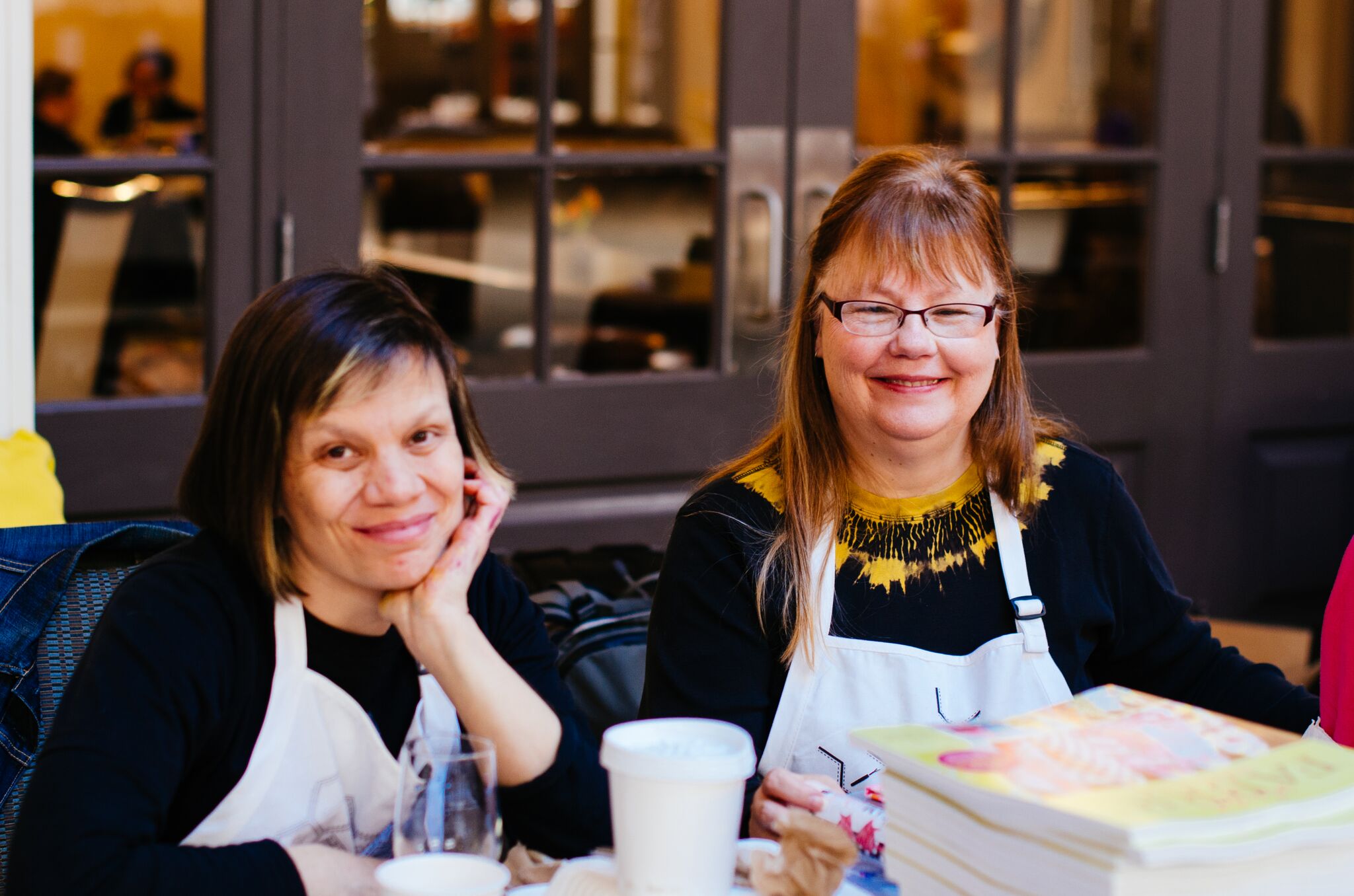 What made me cry was the ENTIRE cake was eaten, and it hurt me immensely to cut up the cover. But the cake was dee-lish (yellow cake with vanilla icing and a lemon filling).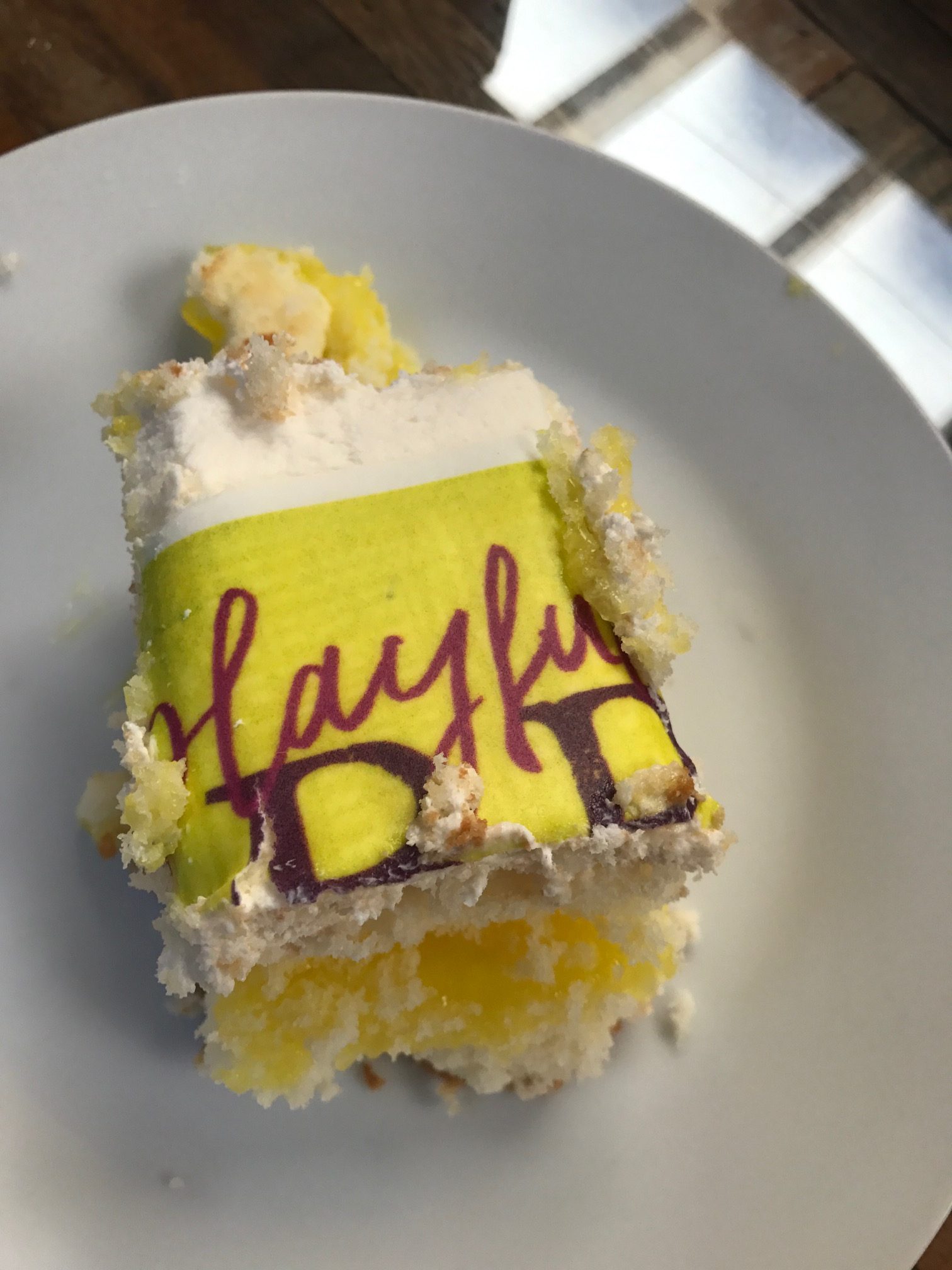 All in all, it was a such a fun time together. Craft Napa was about making art and embracing our community. Next year's dates are January 10-14, 2018, and I have plans to change things up. Please save the dates. Until then, thank you, and CHEERS!