Happy February everyone! I have finally cleaned, sorted, and put everything away after Craft Napa retreat last month and guess what I have extra of…SWAG BAGS! I thought I would give a Craft Napa swag bag away once a month for the next six months.
UPDATE: Patti Kaplan, you won the swag bag! I will email you to get your mailing address!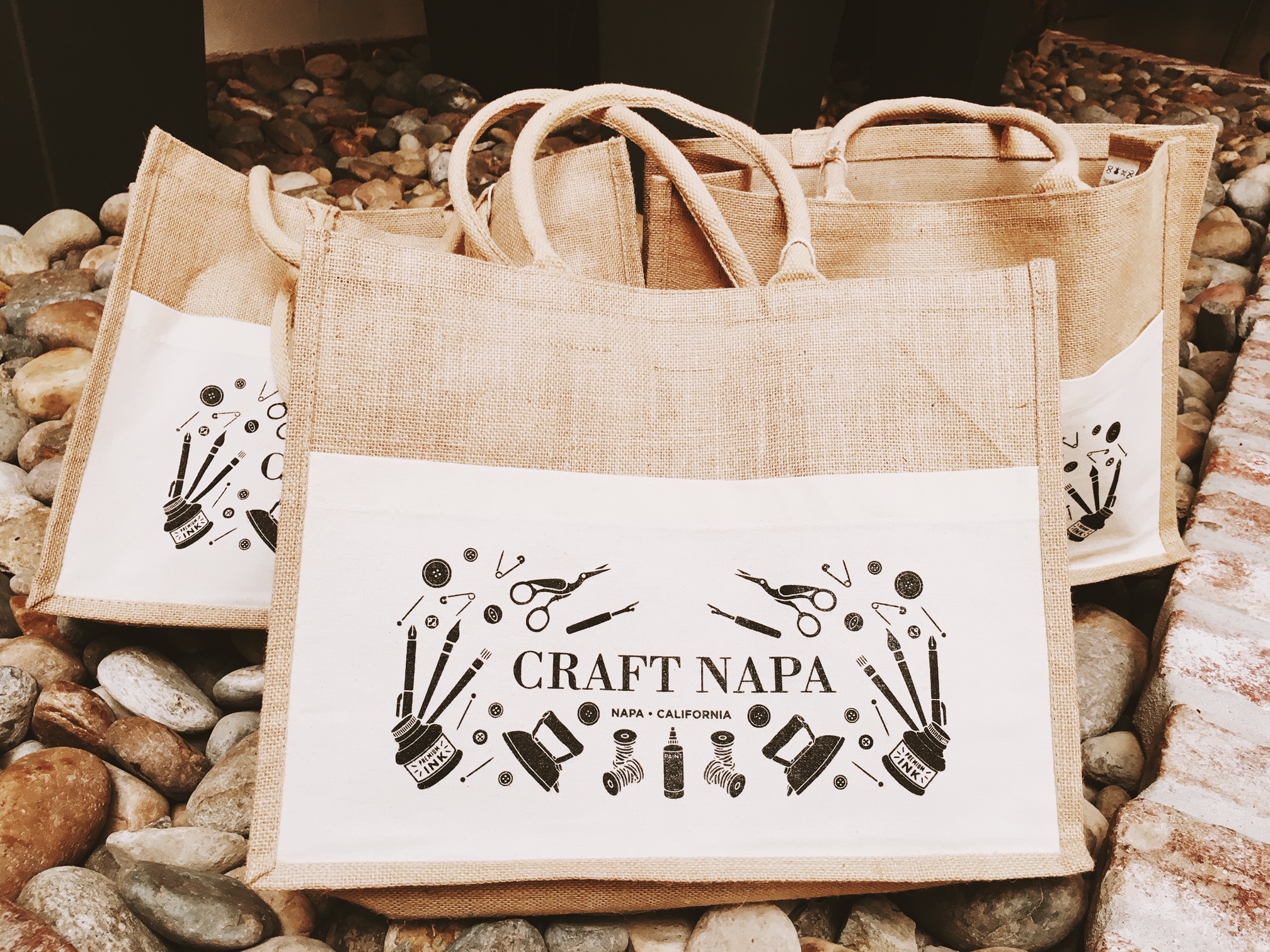 This swag bag is full of great swag from some of the best quilting brands and companies in the industry: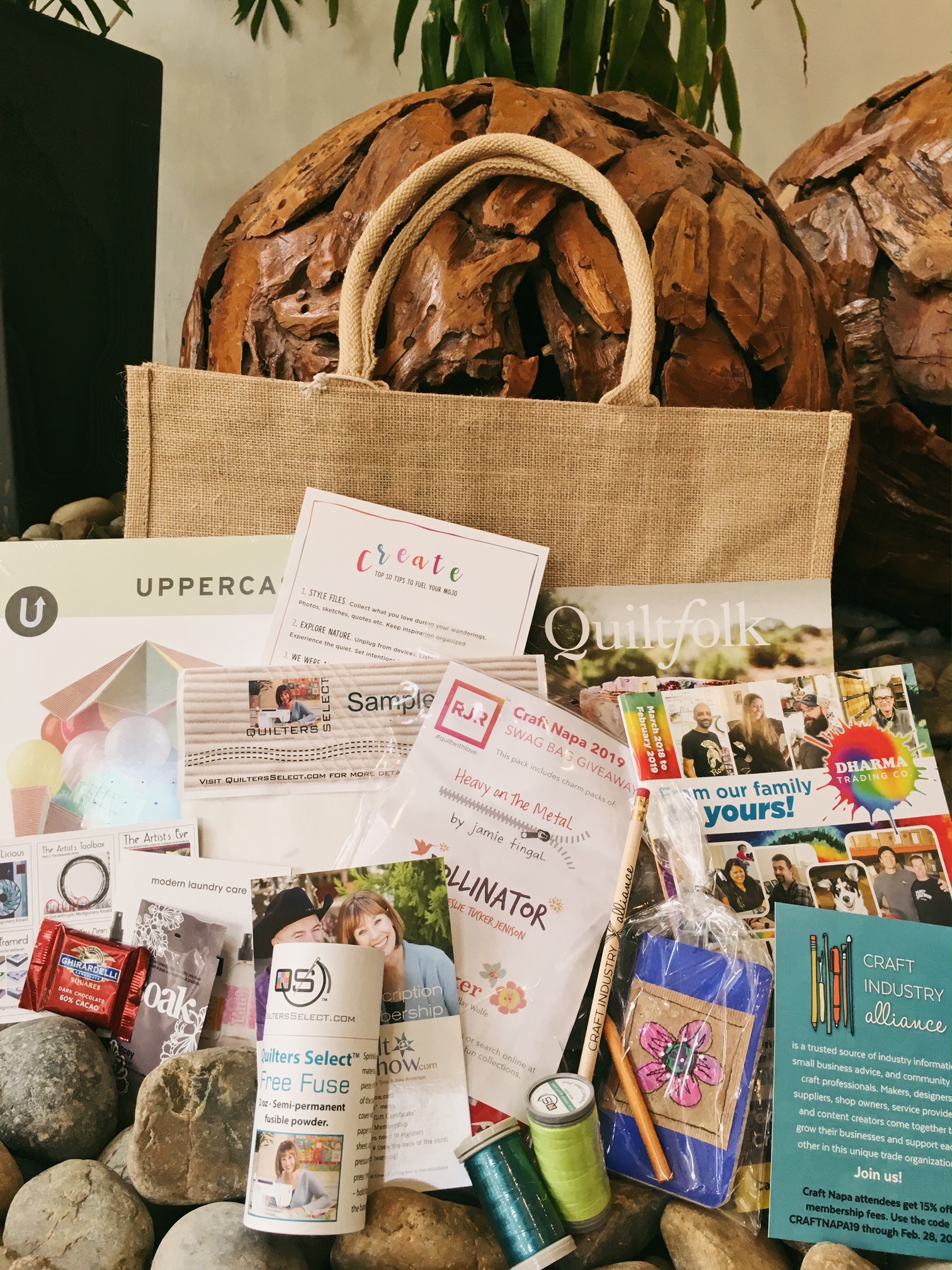 Another angle…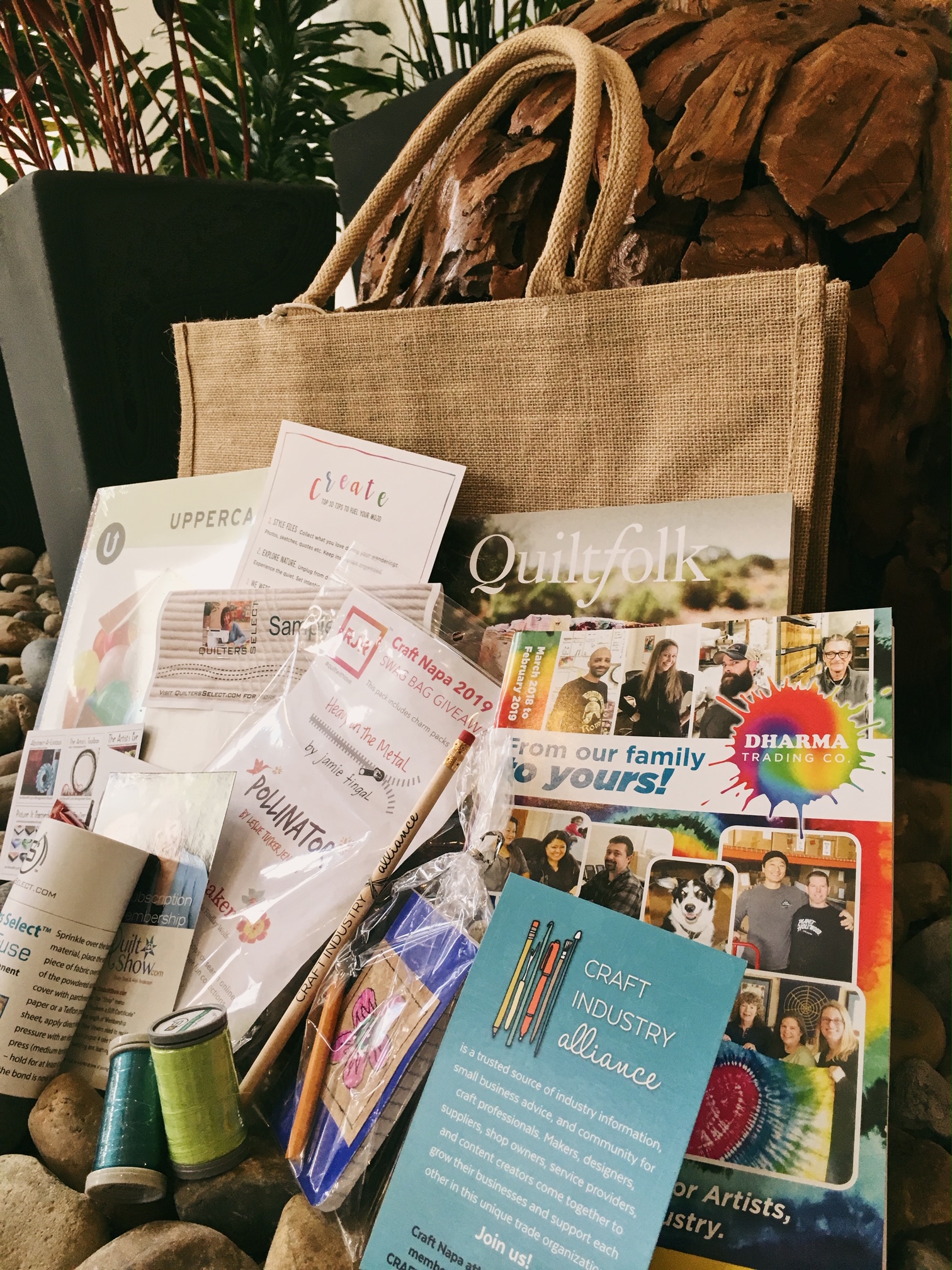 The loot is from the following companies:
HOW TO PARTICIPATE IN THE SWAG GIVEAWAY:
Please answer the following question in the comments area below, and I will randomly select a winner next Wednesday (February 6th). I apologize to our international friends, but because this bag is heavy and expensive to ship internationally, I can only ship to those who reside in the United States. 
QUESTION:
I was honored to be asked to give the opening keynote at the annual SAQA Conference this upcoming April in San Jose, CA. The theme of the conference is Threads of Innovation. I have been thinking long and hard how what I might say may have relevance to anyone in the audience–mostly enthusiasts and professionals in the quilting industry. In the context of this theme…what would you be interested in hearing or learning about from me? 
Hope everyone has a great start to February,
Pokey