Last year  The Modern Quilt Guild approached me and asked me what I thought about partnering and launching the first Modern Quilt Masters retreat at my place in Napa.
I was more than game! I have found the board of the National Modern Quilt Guild extremely forward thinking and easy to work with, and when they pitched Denyse Schmidt as the teacher for the four-day retreat at my place, I was in! The 12-student, immersive four-day retreat sold out very quickly. BERNINA of America and Meissner's were generous to provide sewing machines for student use, and I was able to secure an amazing chef in Napa to cook us lunch every day. We ate great food, drank some local/boutique wine, some hiked in the neighboring mountainside, others dabbled in a Sunday Fun Day with a Bloody Mary bar here in my barn, we enjoyed a pool-side BBQ with partners/spouses/friends, but most importantly, we created quilts…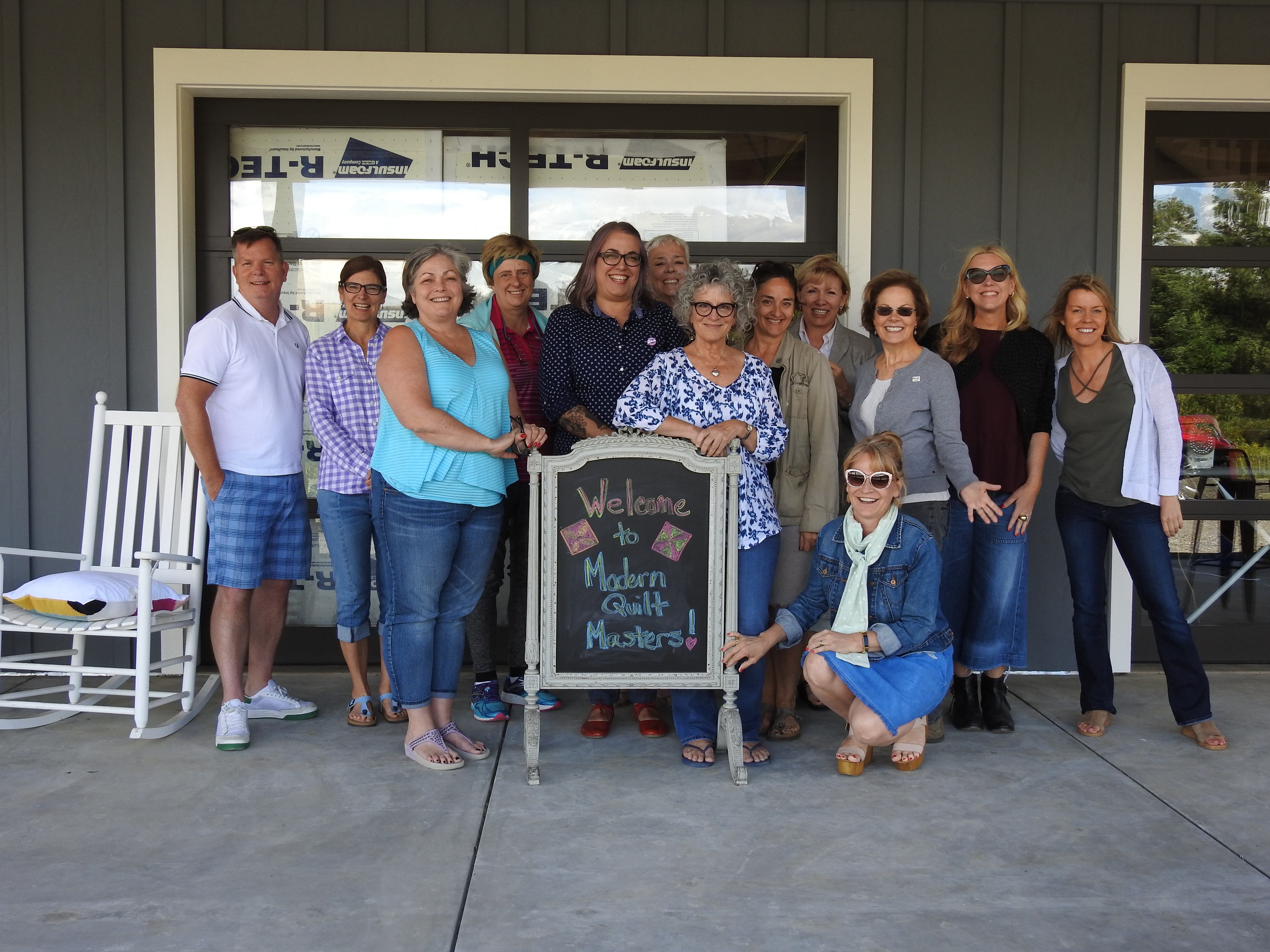 Everyone was so prolific: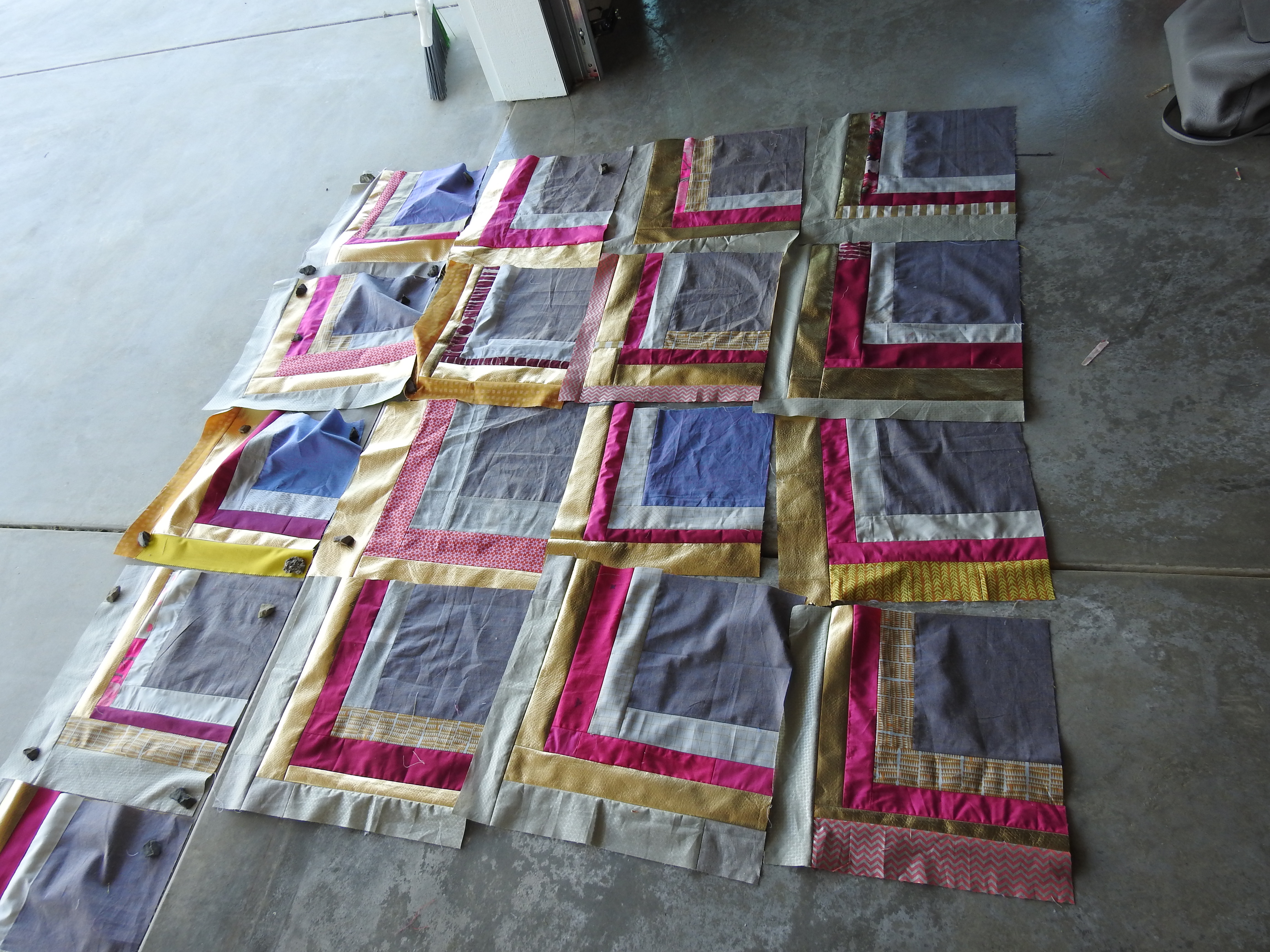 Another case in point: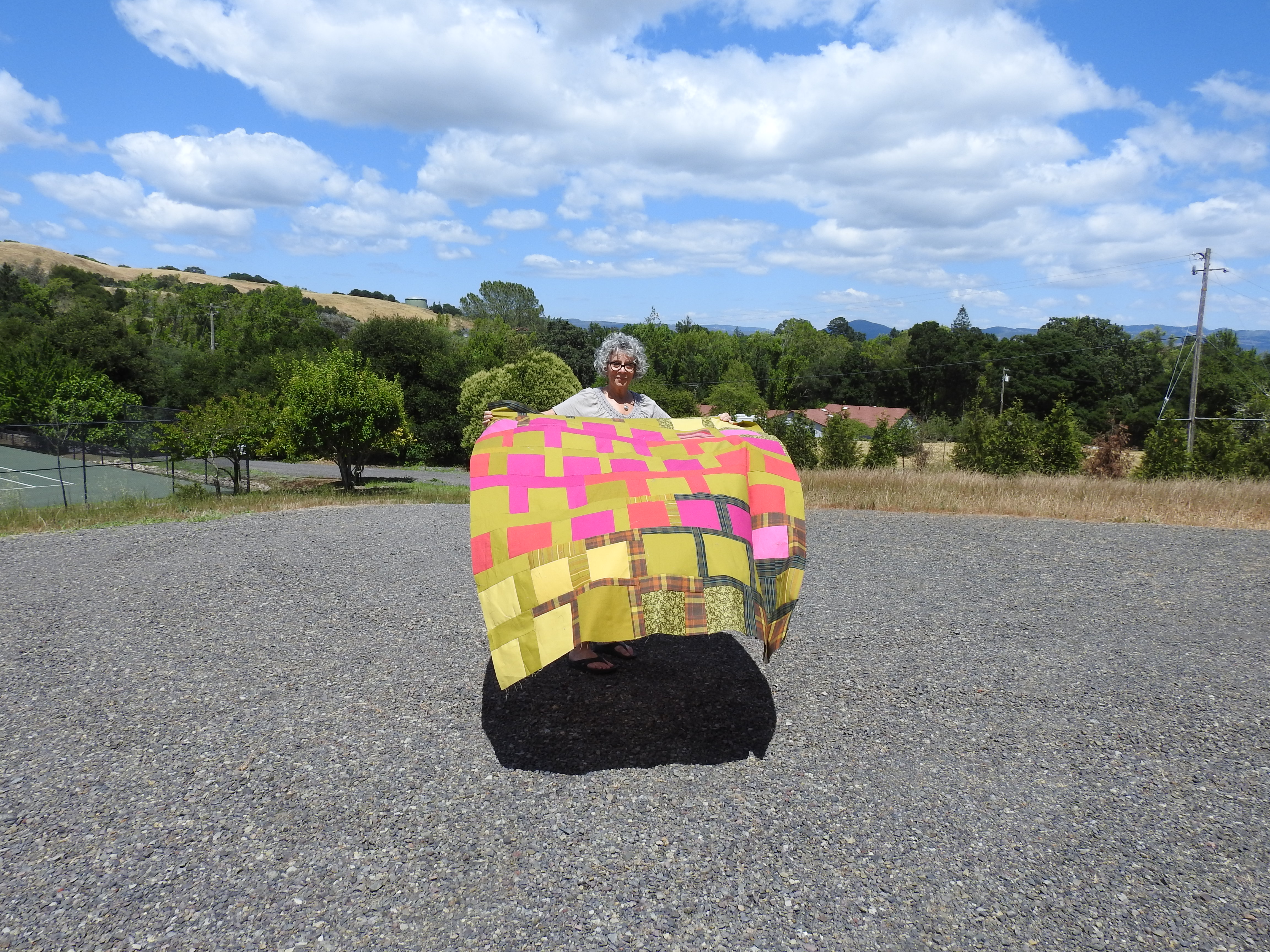 We had plenty of critique time with Denyse who was so giving of herself.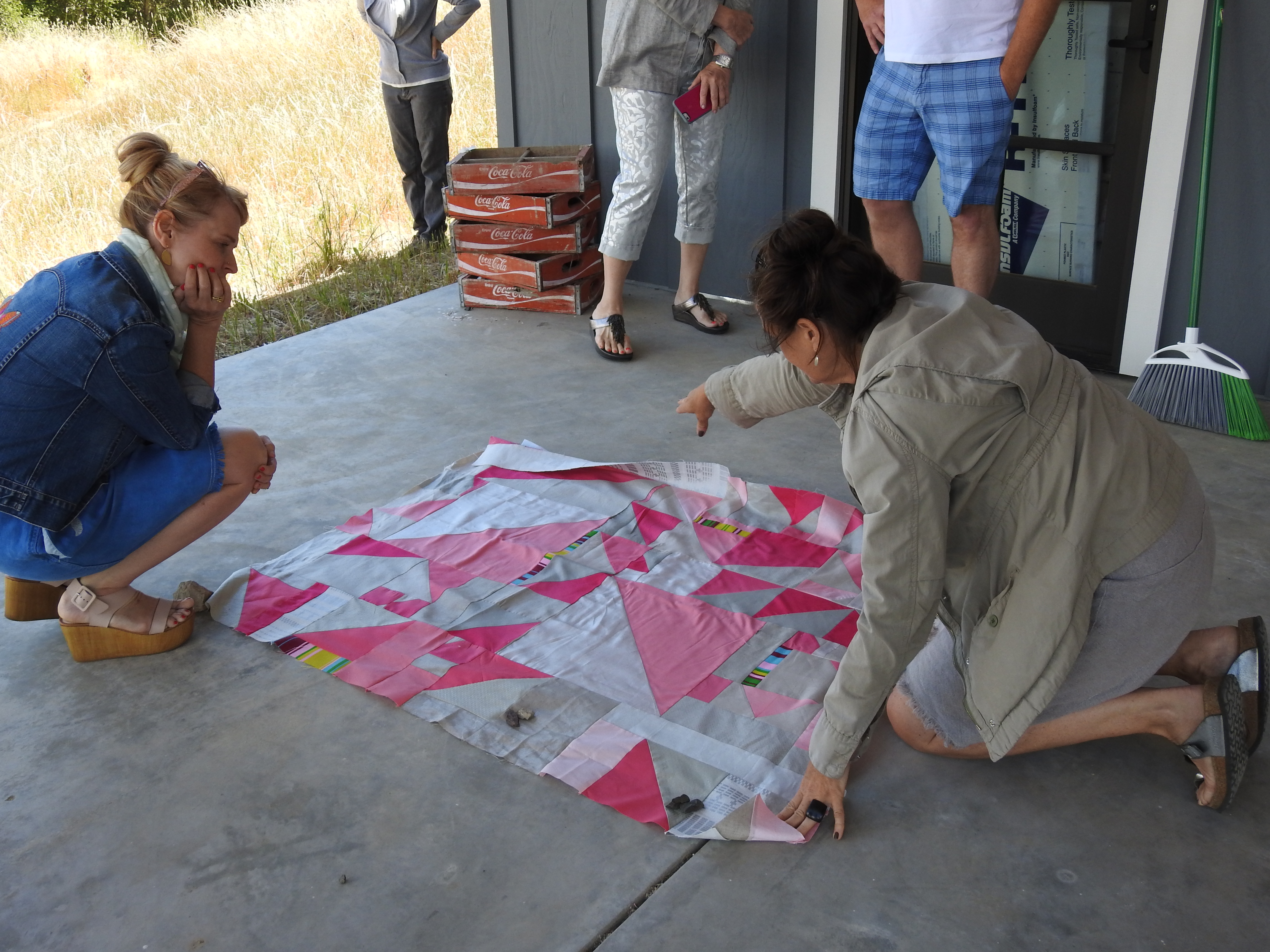 And a special guest showed up…Jennifer Sampou.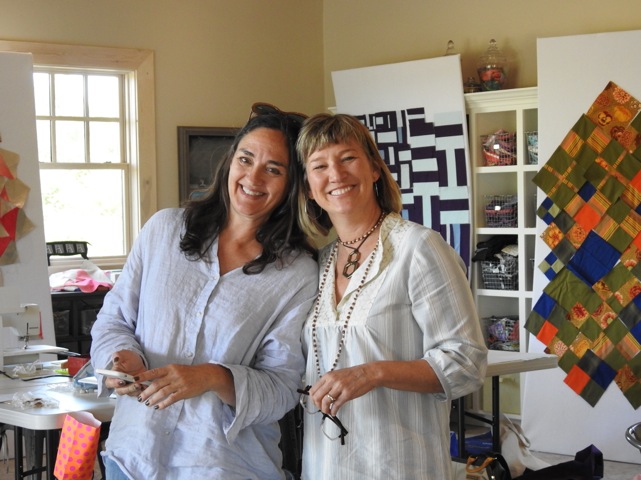 More work in progress…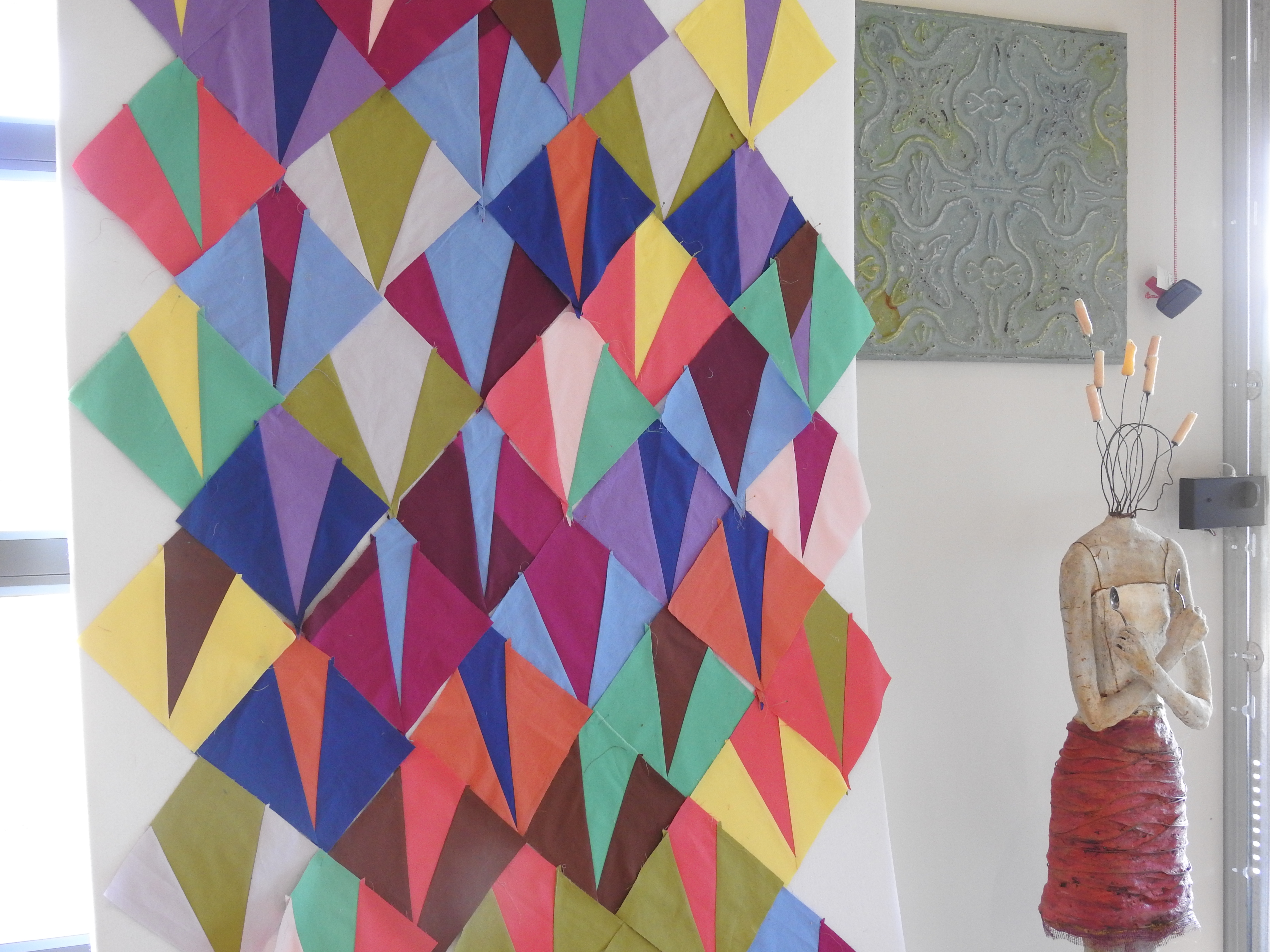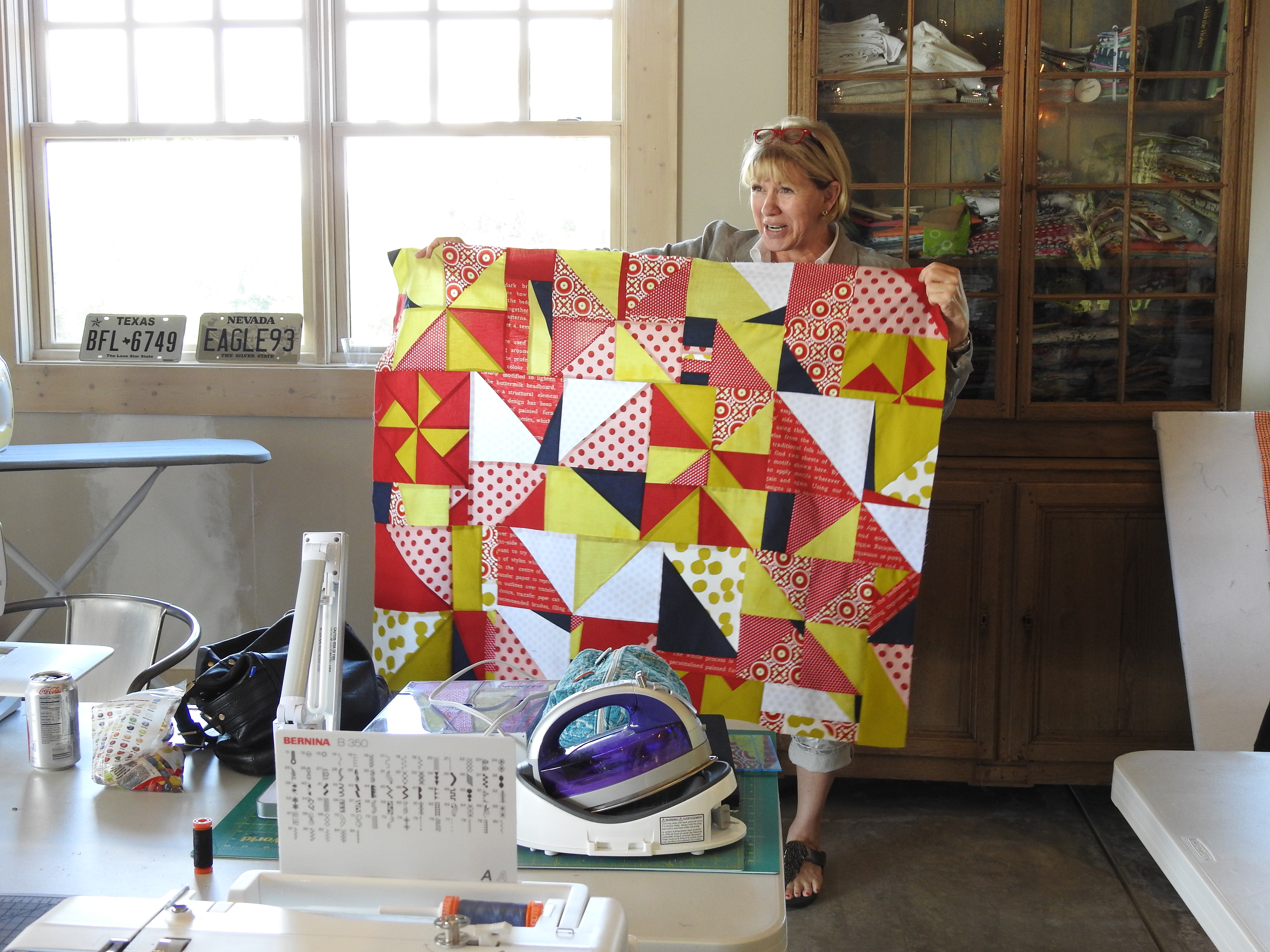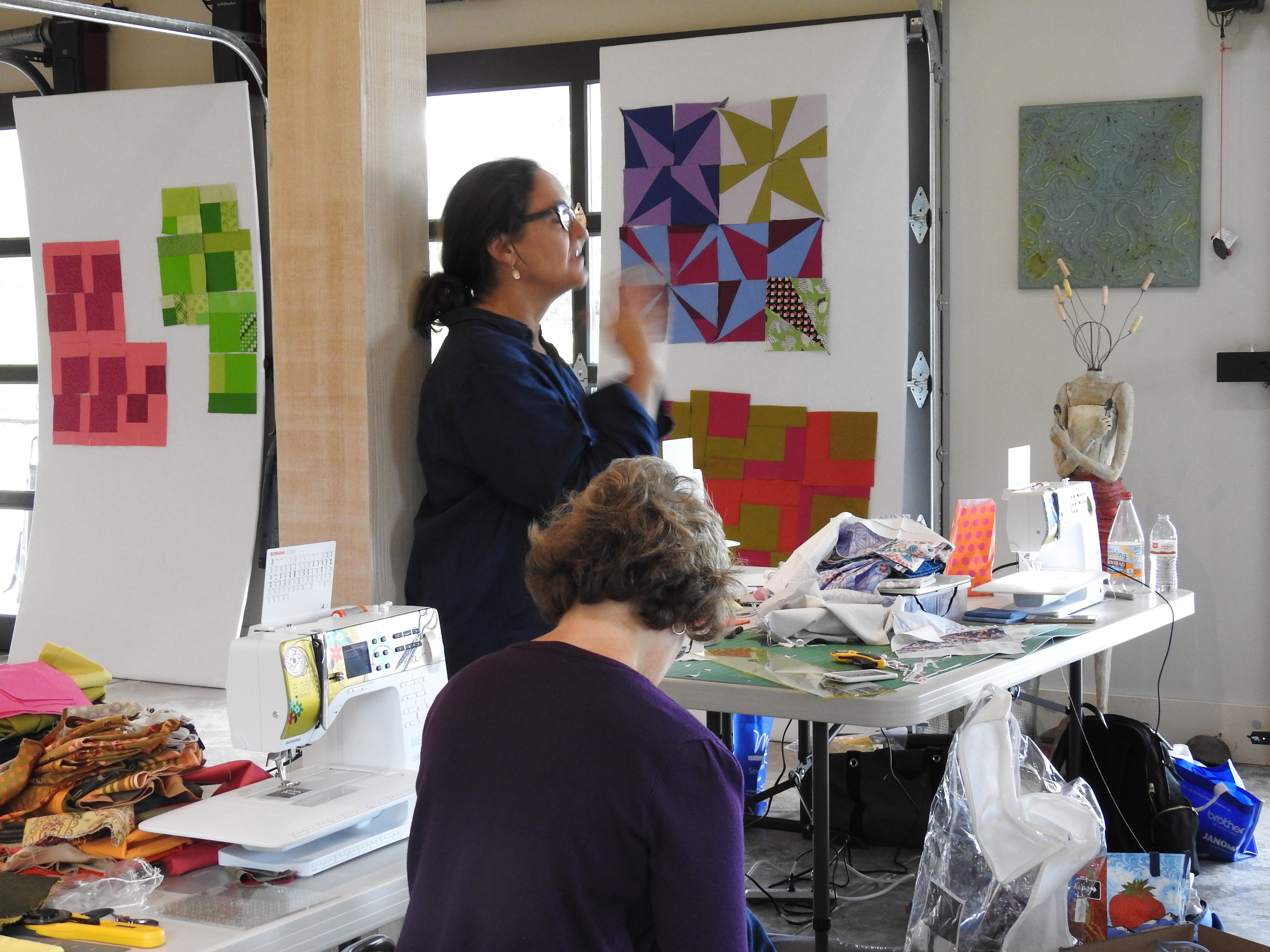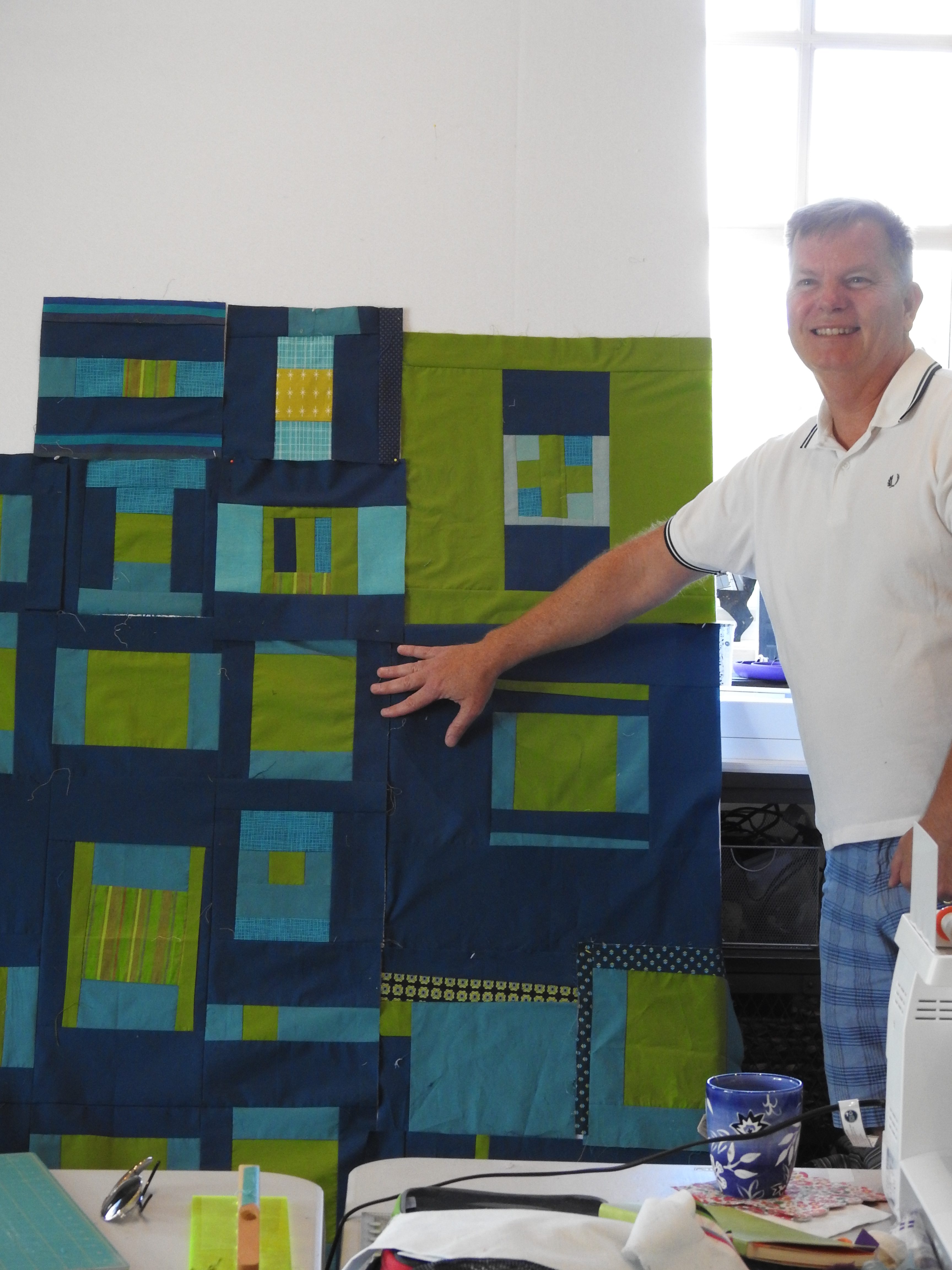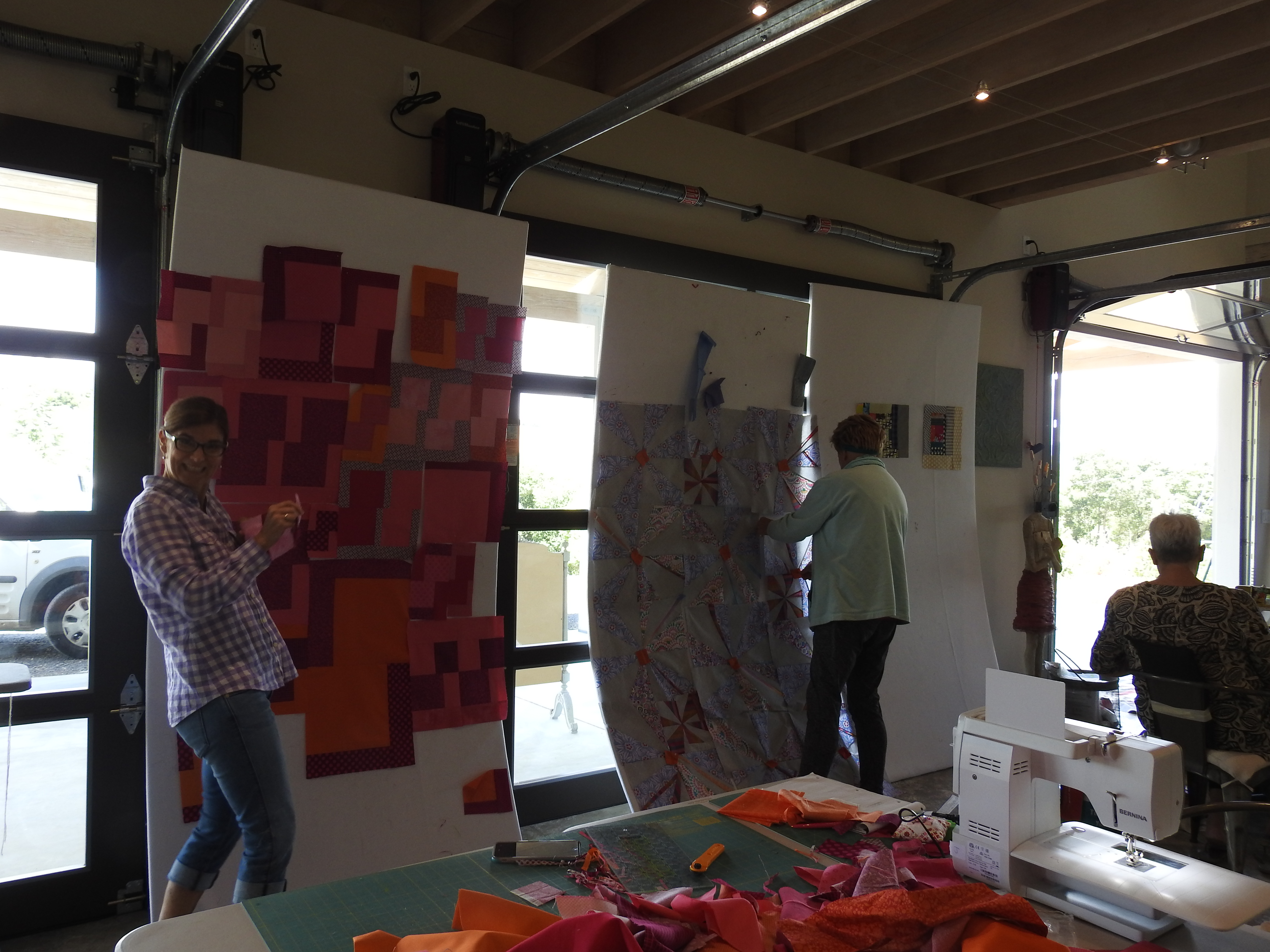 I am so grateful to have hosted this retreat. I did not get very far in my top, but I will. Craft Napa 2018 registration launches in a few days and I have been a bit busy getting it ready. This next Craft Napa event has grown a lot…17 teachers with …drumroll…41 workshops over the four days!
I want to thank the Modern Quilt Guild, Meissner's, BERNINA USA, and Denyse Schmidt for such generosity and collaboration this past week.
Cheers to all,
Pokey