Wow, 2016, I have to give you credit. You sure were interesting! This was certainly a year of extremes, and I am choosing to focus on the positives, because– with much gratitude–I can say I had a lot of them.
A few examples…
My dream of building and completing the dream studio space and to share it with friends has become a reality. My studio space/ art barn is done.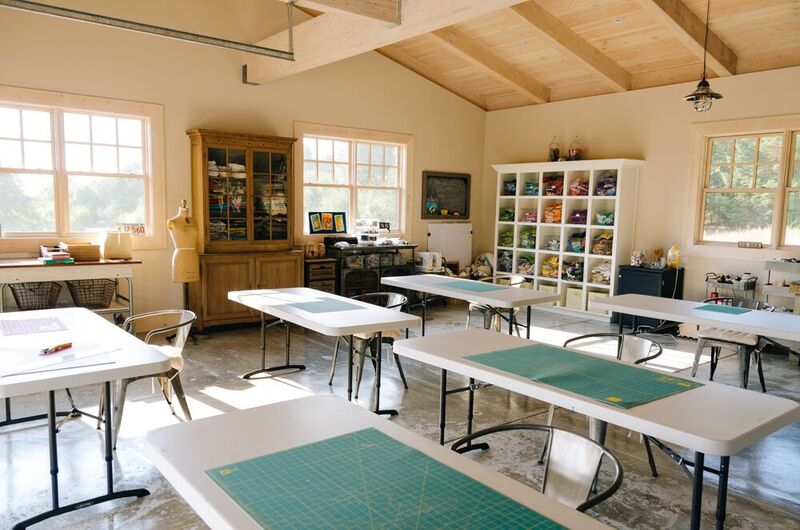 The inaugural Craft Napa took place at the Embassy Suites/Napa this past January! We had about 120 students for the first go, and thanks to Meissner's Sewing and BERNINA of America, we had such a successful first retreat!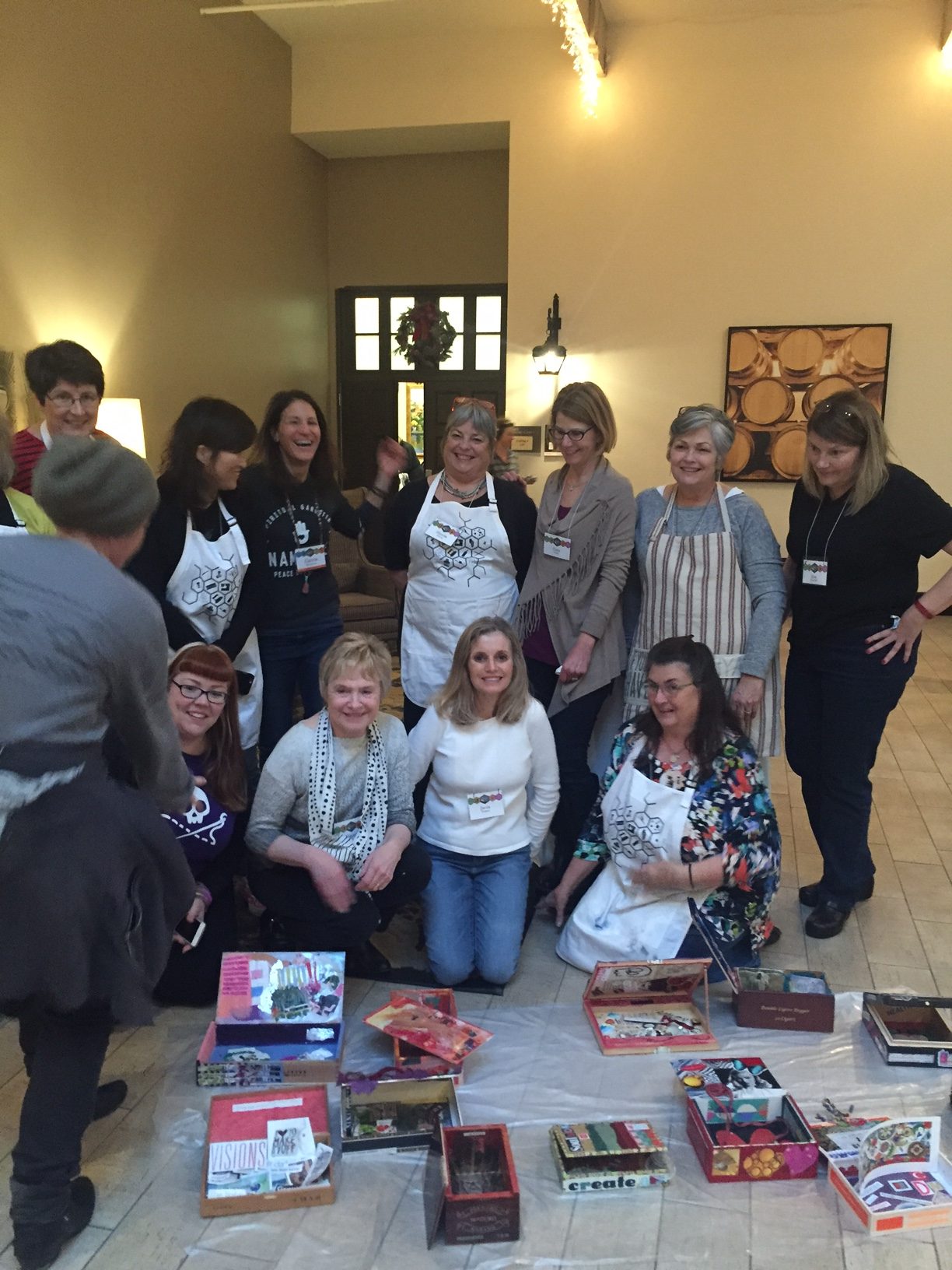 We screen-printed, made improvisational quilts, free-motion quilted, collaged, laughed, cried, ate great food, and made wine together.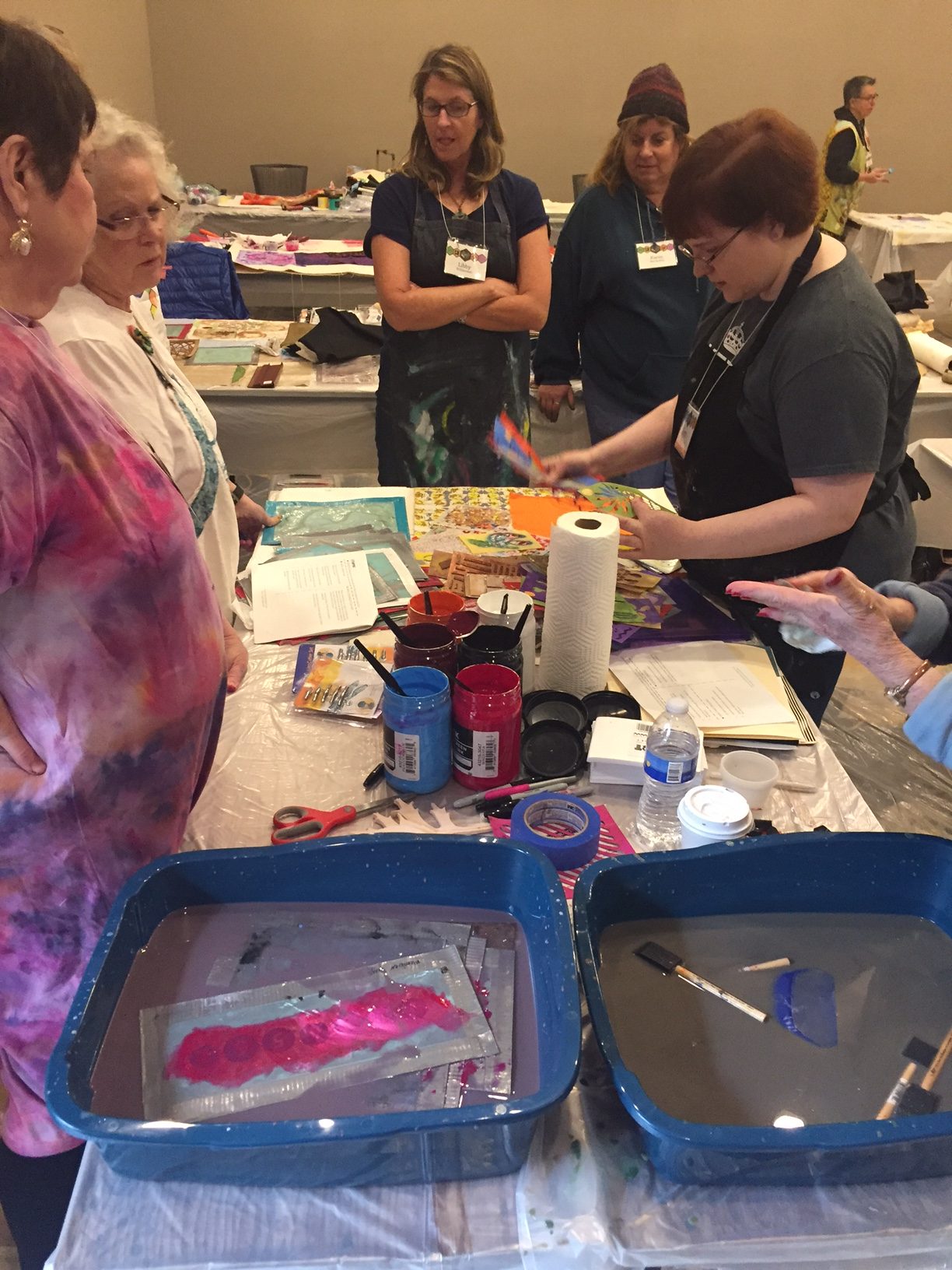 And students made some incredible art:
And for those of us who have spent time together in this industry over the years, we reminisced during the reception in my art barn.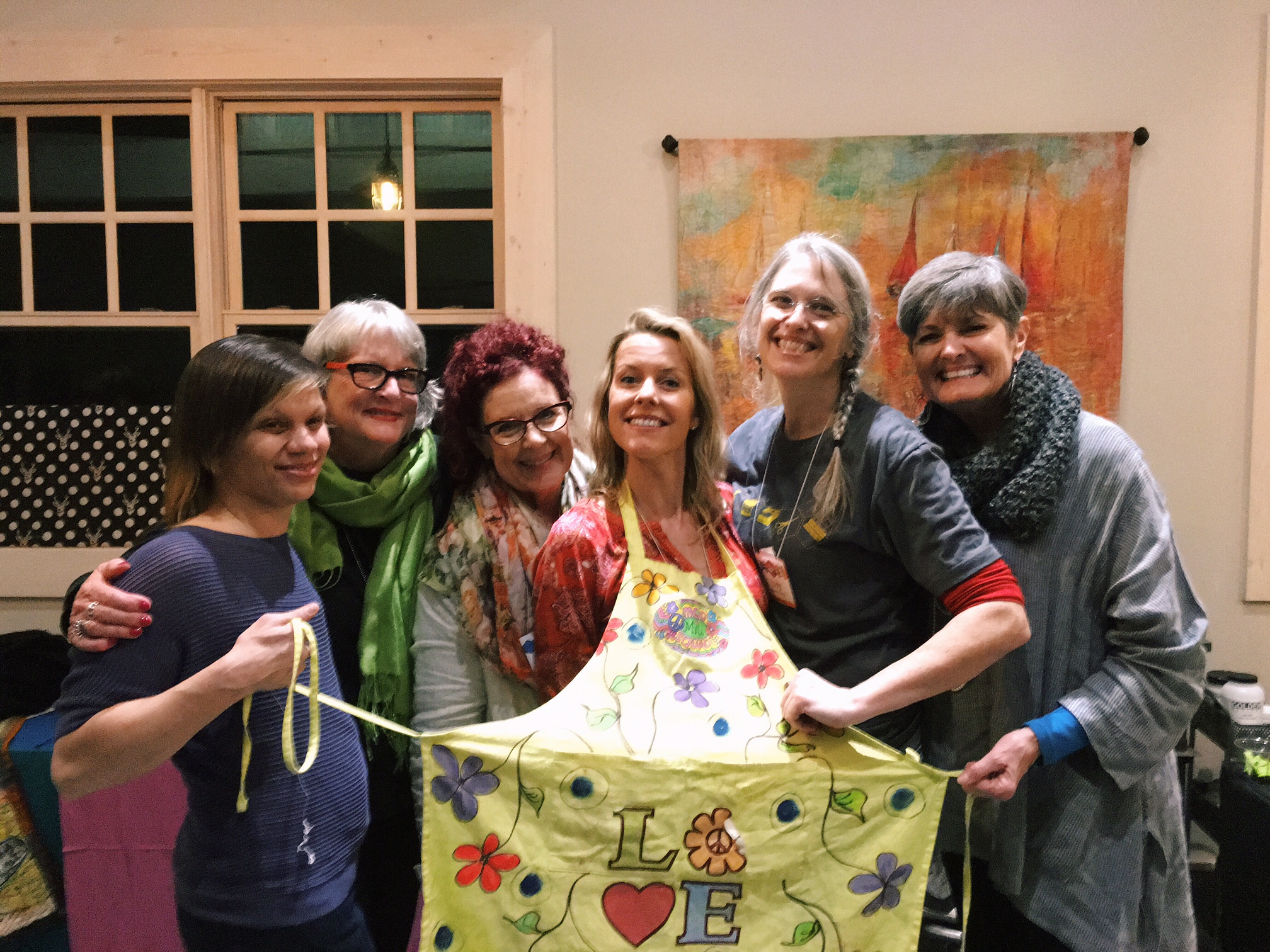 When it was over, some of us took a silly picture to commemorate the success. Yes, I am sitting in a piñata I commissioned to thank BERNINA for sponsoring. I had filled this piñata with Aurifil thread that every student had a chance to whack and grab during the retreat.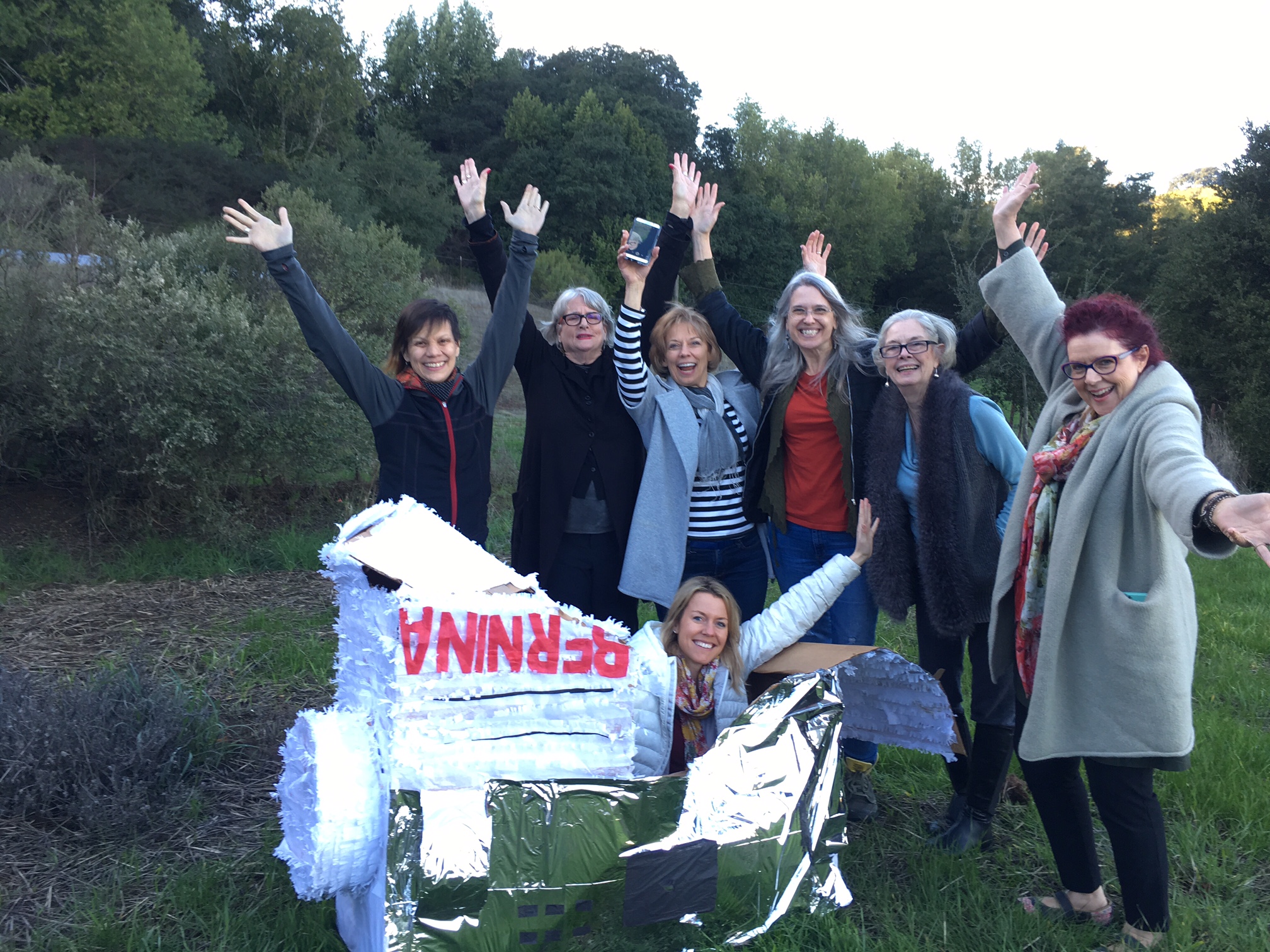 A few months later…we had a photo shoot for our first book: Playful Fabric Printing by Melanie Testa and Carol Soderlund. Picture below shows all of the step-out piles, in order (by chapter) to be shot.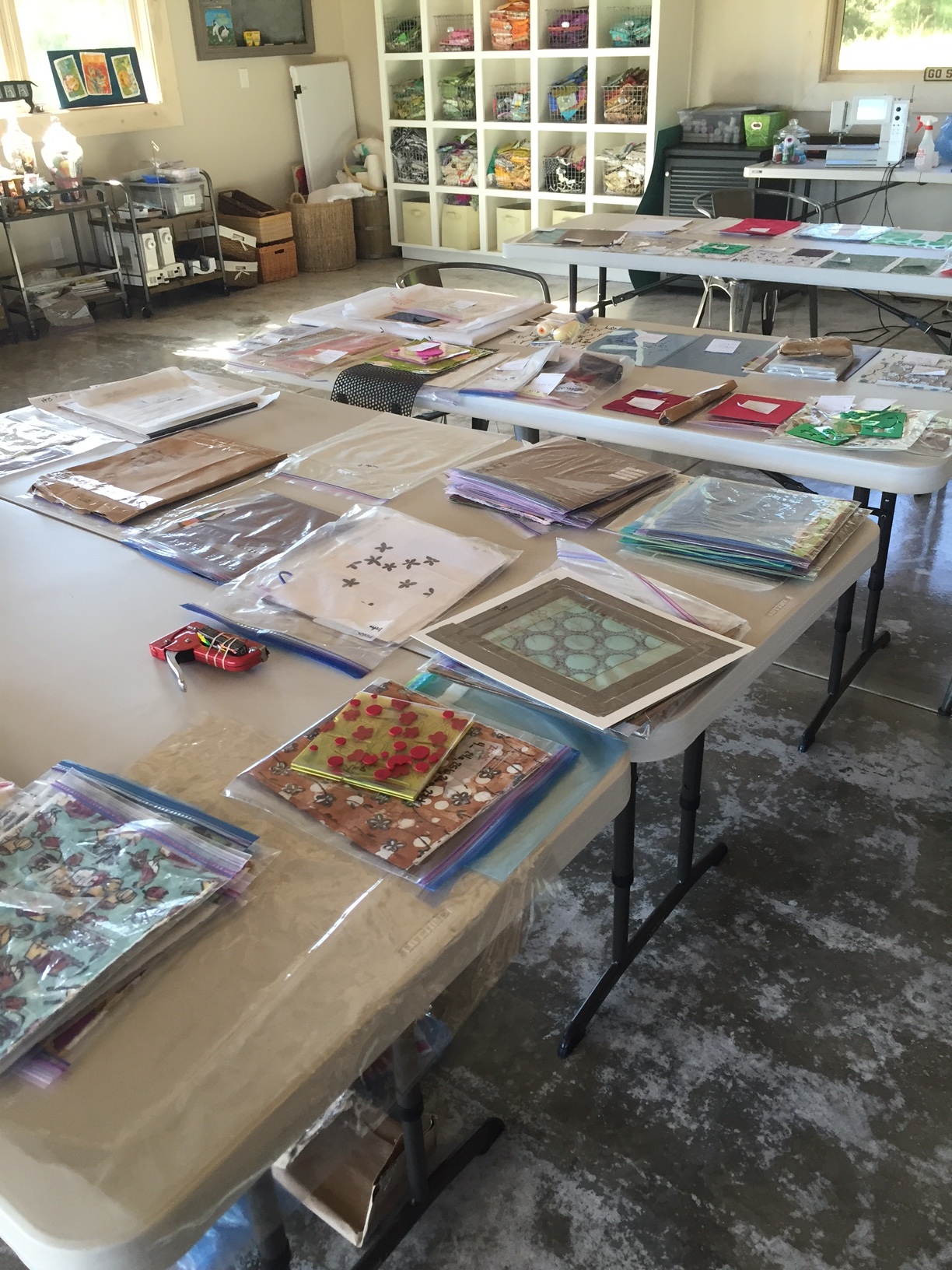 It took nearly a full week to shoot and we were inspired during the shoot to take some other artful shots, too, like reflections of tiny mason jars filled with dye placed on cement.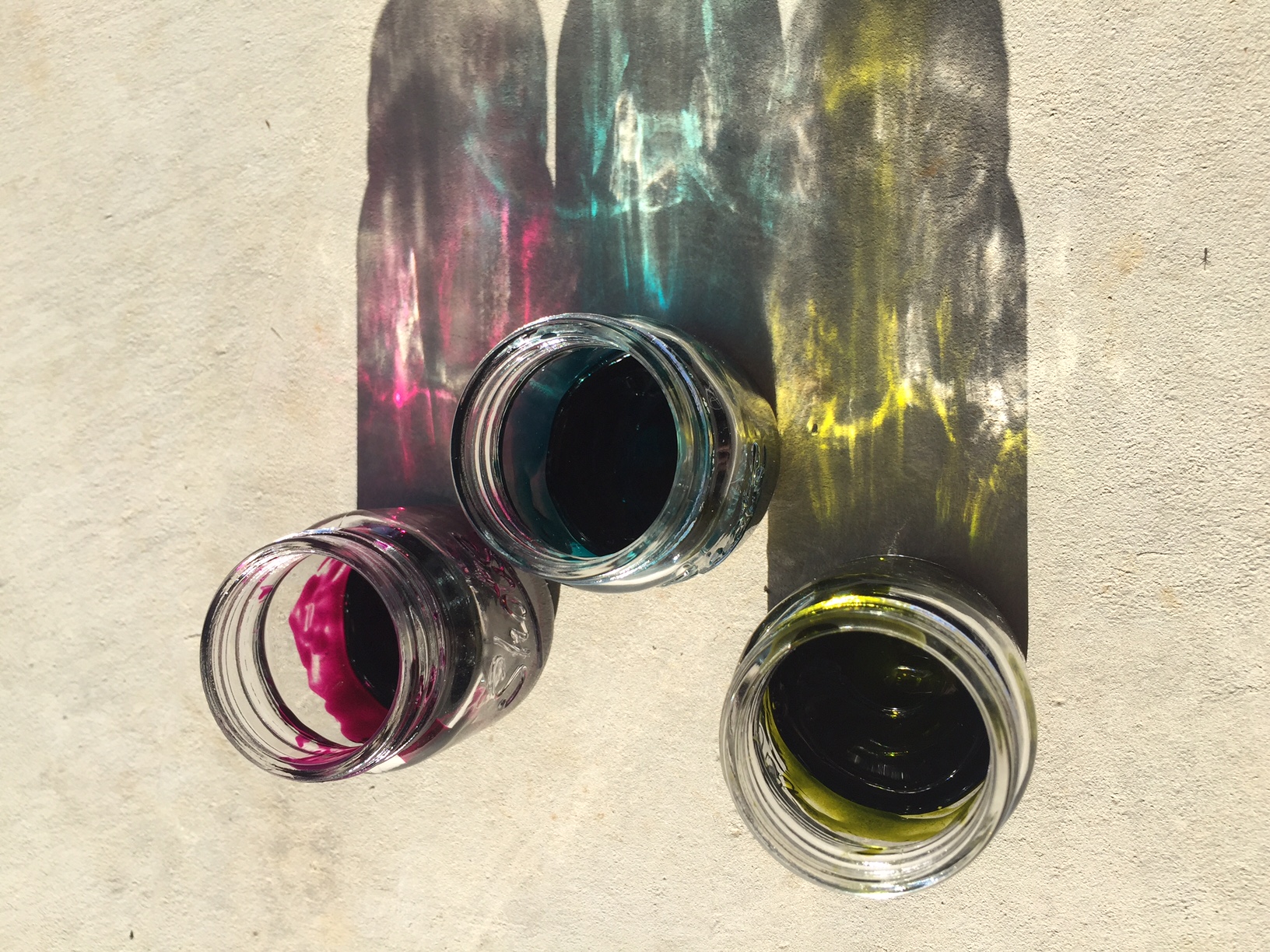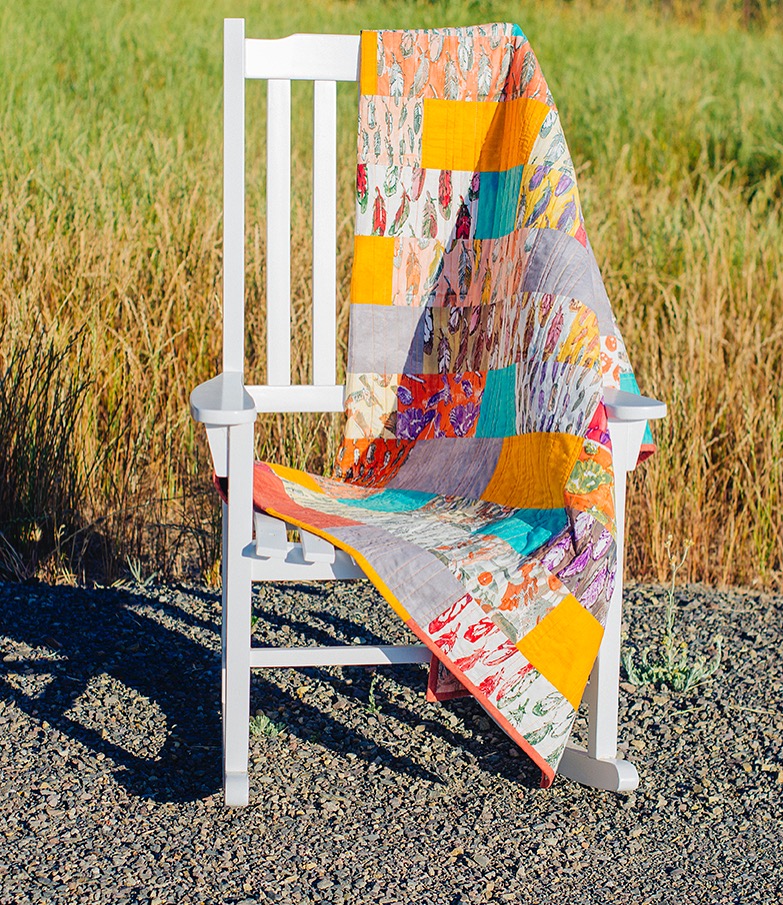 Indigo Perez, location photographer and artist, doing her thing: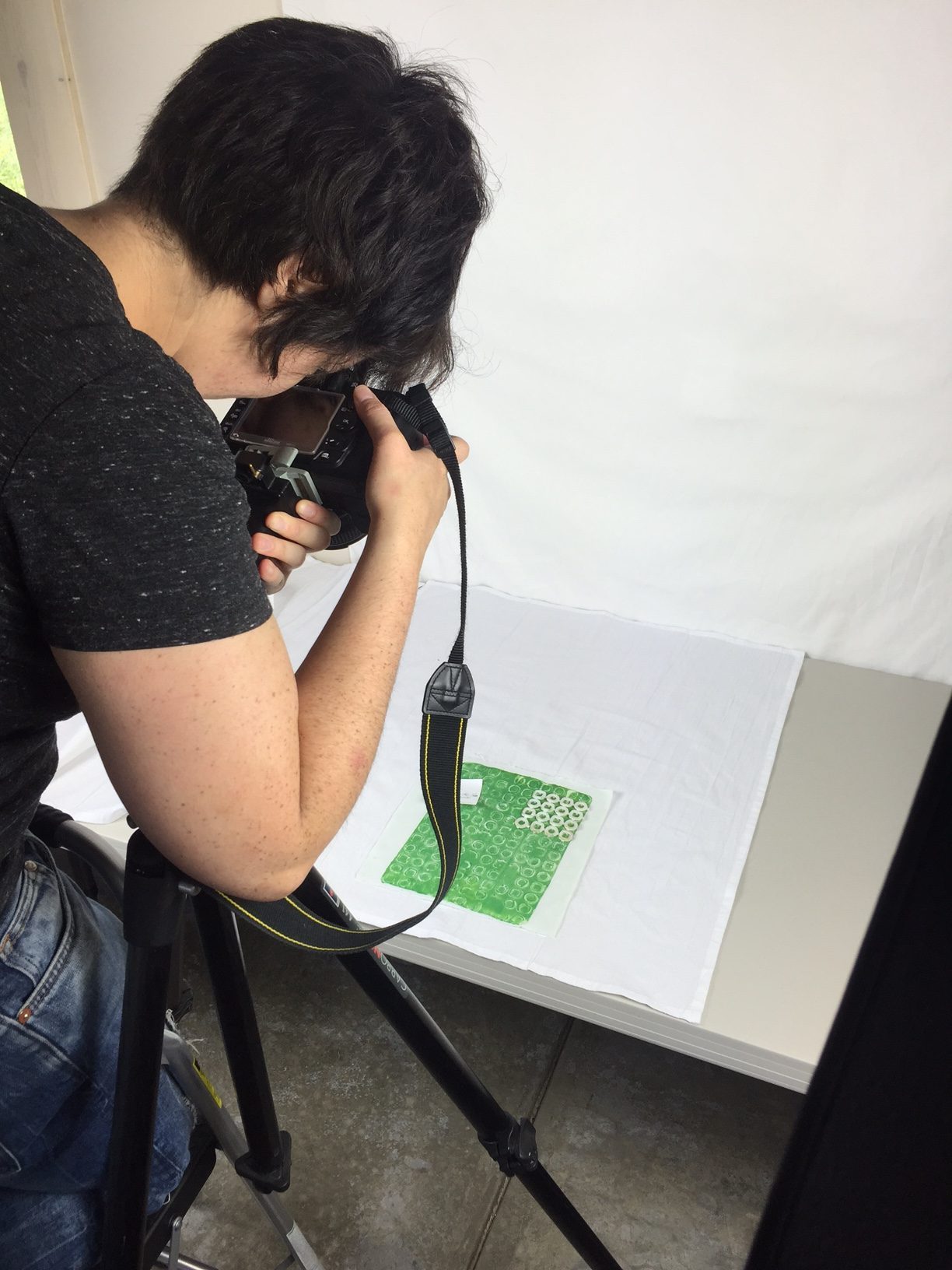 A detail of this styled shot ended up on the cover.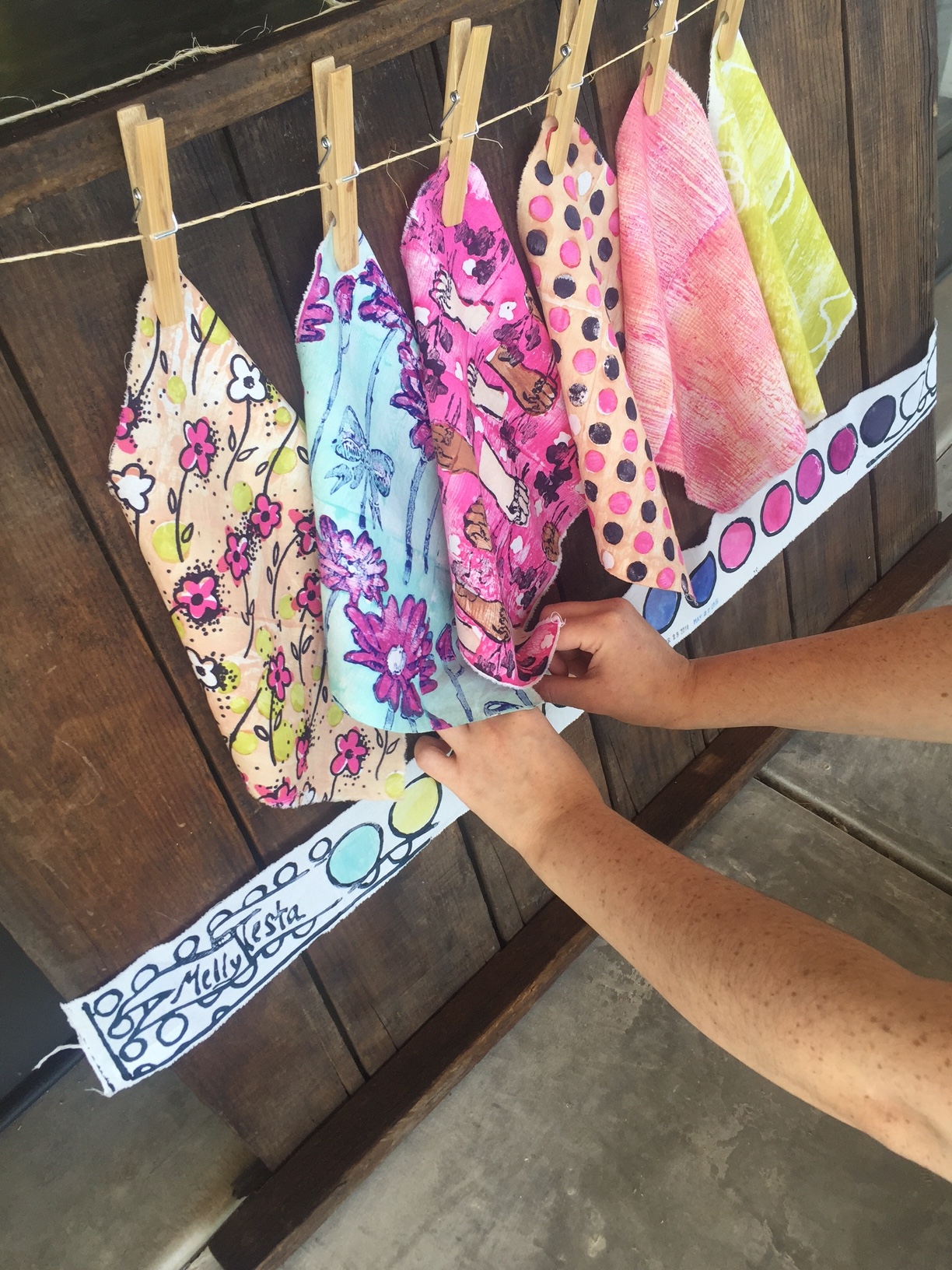 And as all good photo shoots should wrap, we had a pizza party with wine, swimming, and a dog on a fruit floatie.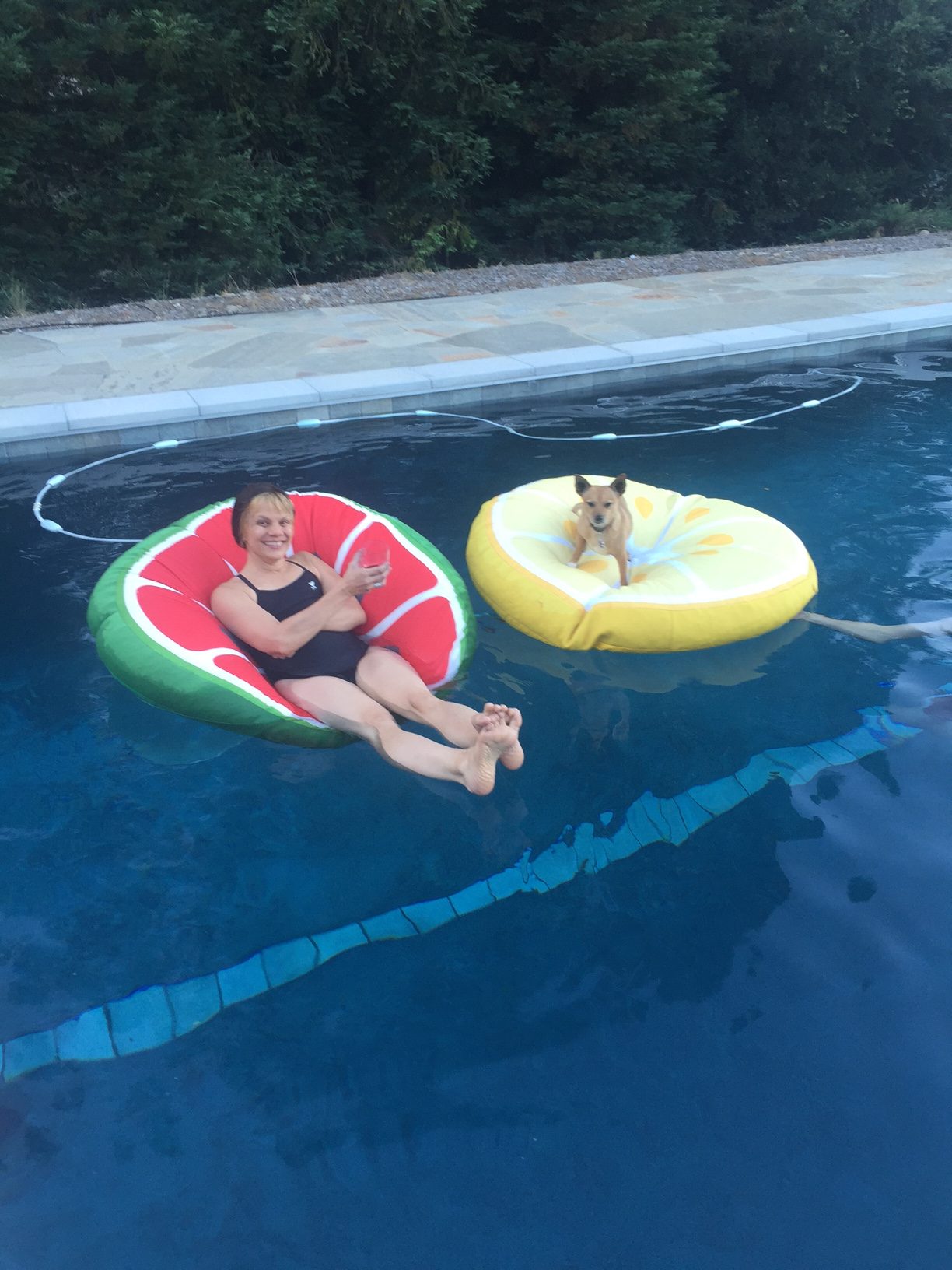 This year, too, I was able to create a few quilts. Here are three that were extra special to me. One for a dear friend and special former colleague of mine, Carmen Beck for her newborn daughter…
This kid is going to be BOSS of quilting someday…look at the confident expression as she stares at the Best in Show quilt at Quilt Festival!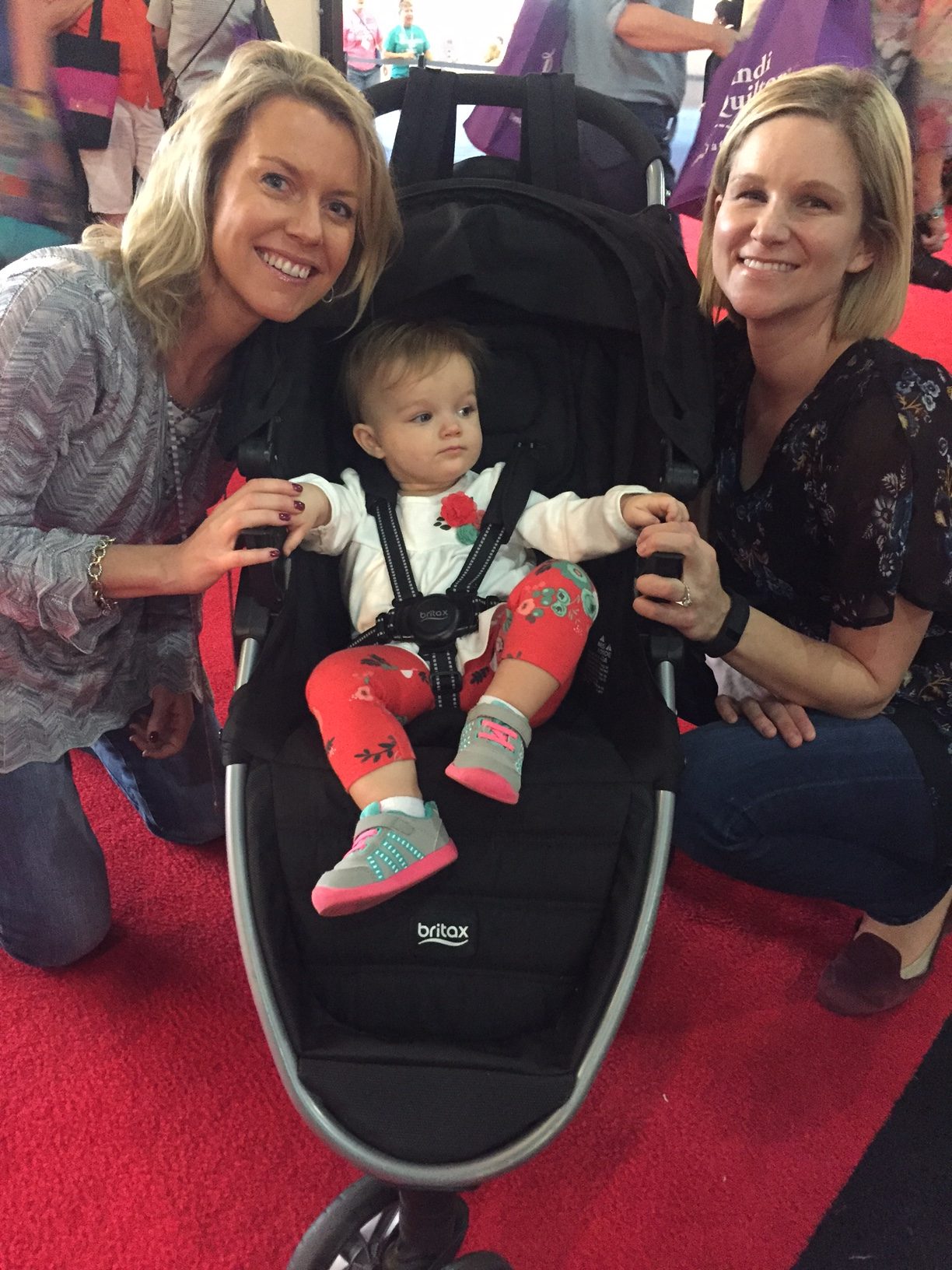 I made this too, for my new Godson, Hunter (pattern by Elizabeth Hartman, baby by Lindsey and Fergal McLelland).
I was very worried I would drop him during the baptism…
Thankfully, I did not.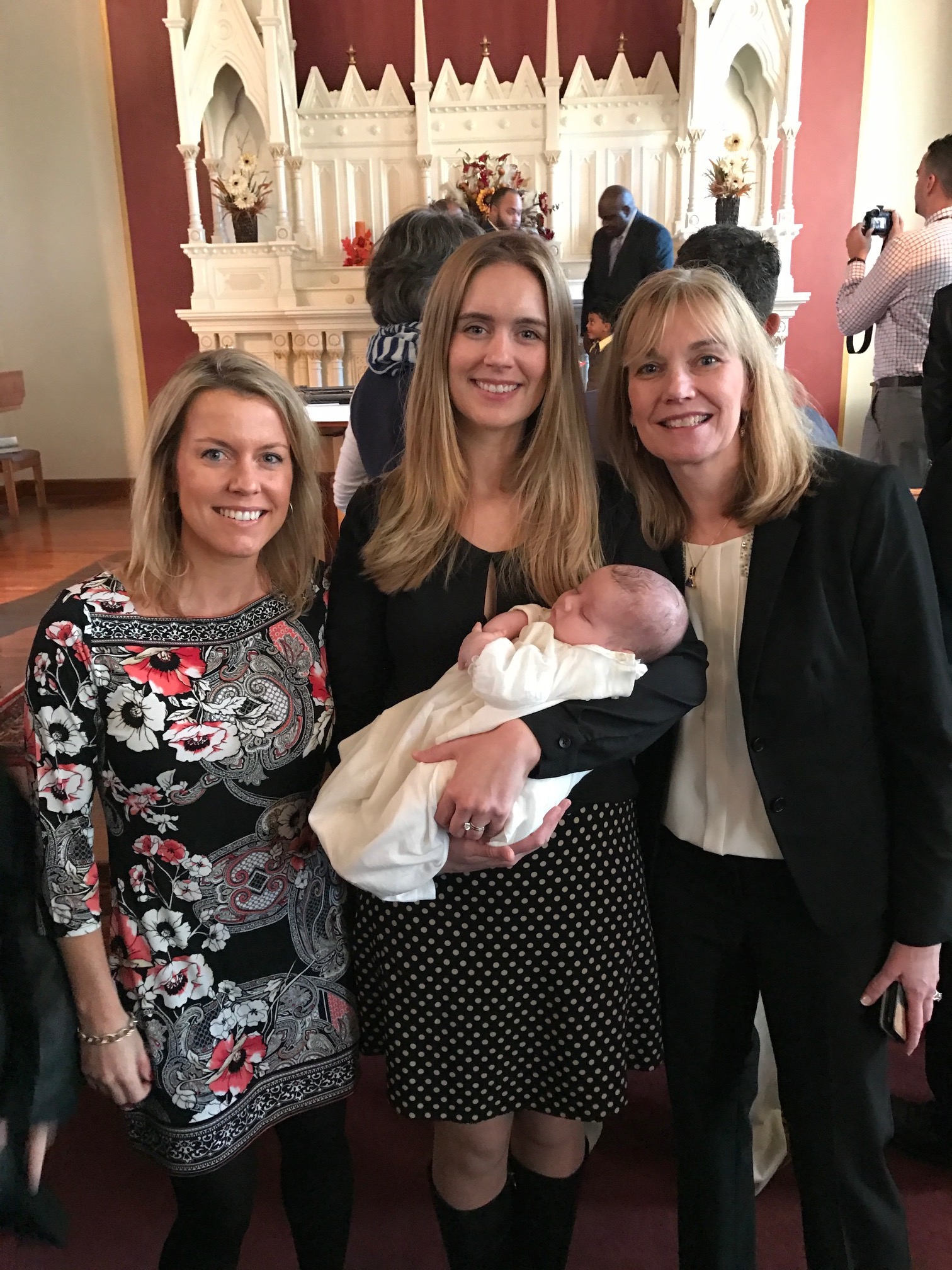 And there was this art quilt, my quilt to honor Yvonne Porcella, for an exhibit I put together to celebrate her life. I dubbed this quilt, "Go Forth and Fruit." Yvonne has been one of my greatest mentors and someone who challenged me and guided me in my career over the years.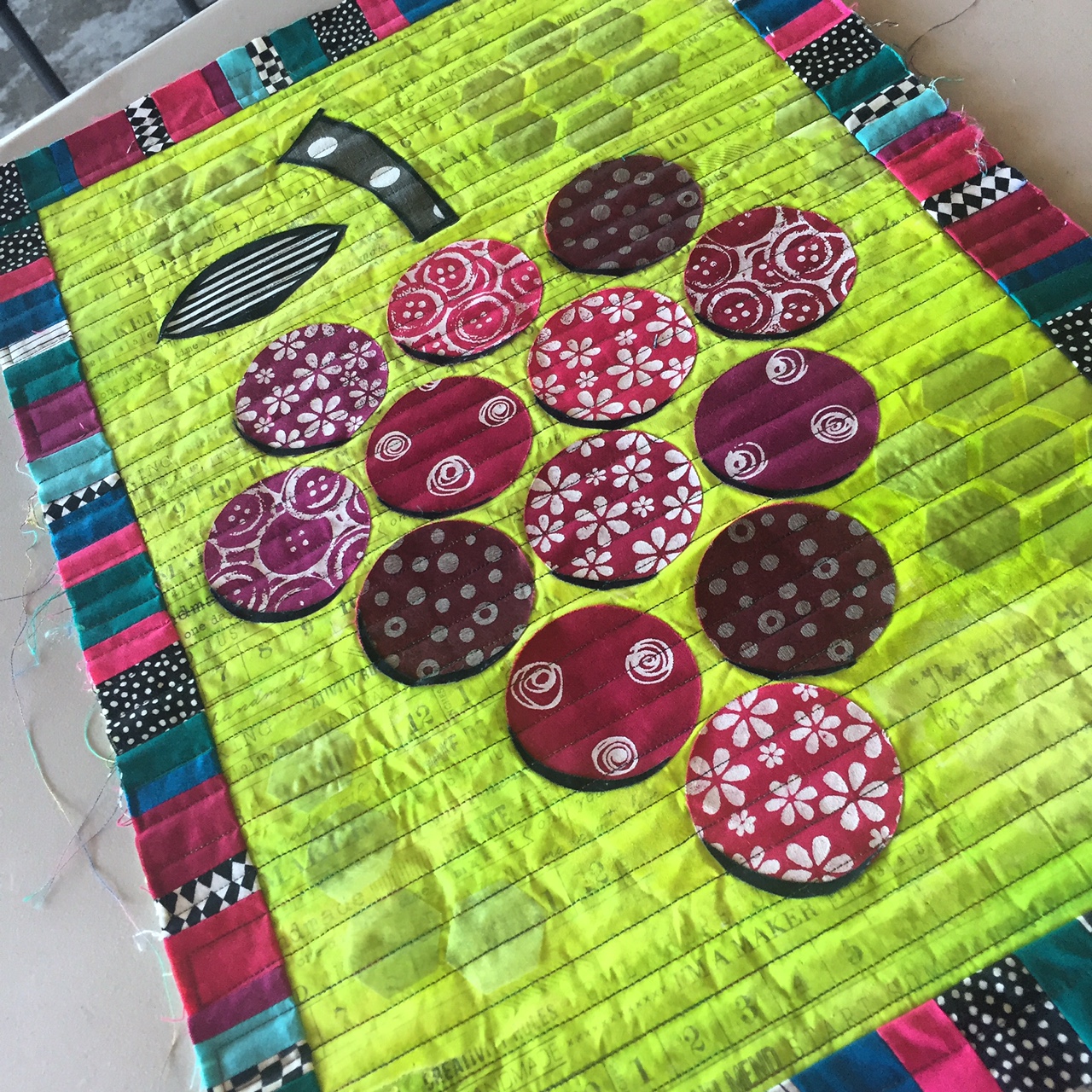 And finally, just yesterday, I got one advance copy of Playful Fabric Printing. I am pretty happy with it.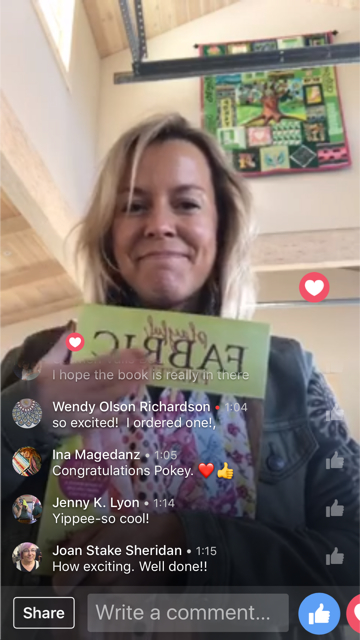 Lastly, I feel so blessed I live here in Napa. I took this picture in early February of this year of the budding mustard flowers. I can't wait to have everyone for the next edition of Craft Napa in less than two weeks.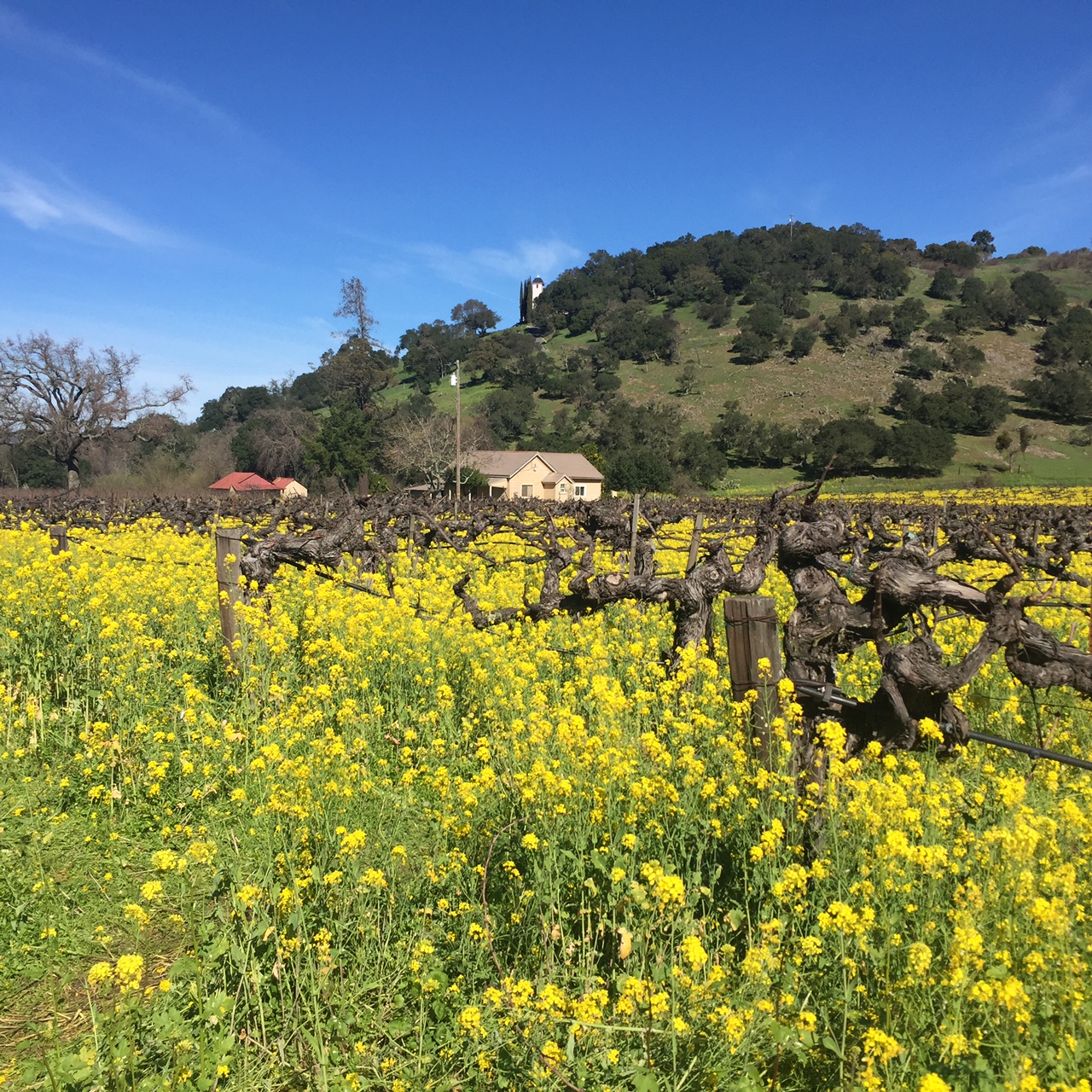 I wish everyone a blessed new year!
Pokey Bolton