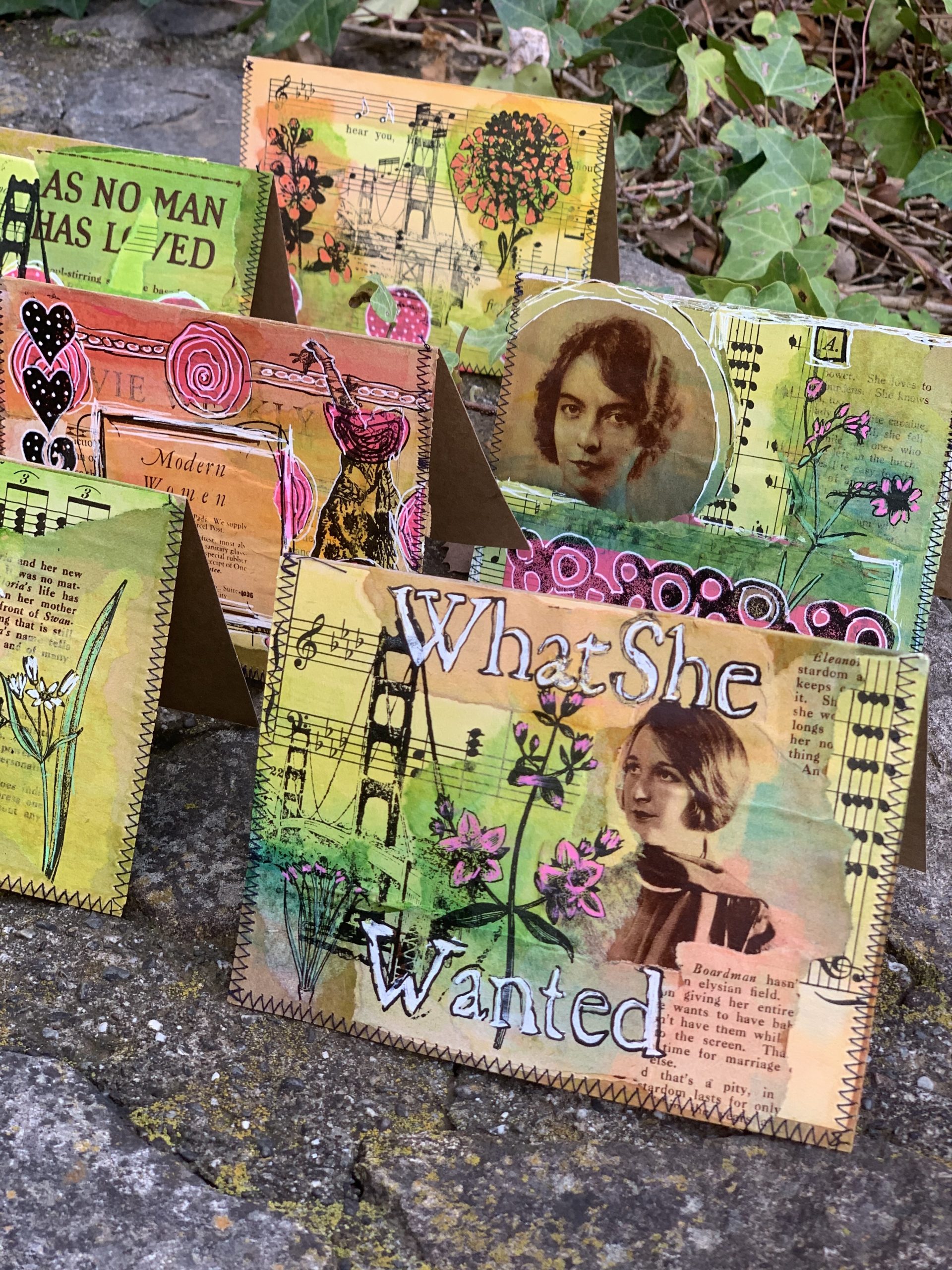 It's been nearly six months since I have written a blog entry. I've been neglectful, but in my defense it was a tough ending to the latter half of 2020. On top of COVID (constant); fire threats (constant); power outages (another constant); record heat (109 degrees *at night* on September 7th); a personal betrayal in a relationship… I, simply put, felt flooded. Hoda Kotb coined a great phrase: "When someone is asking more than I can give or making me uncomfortable during this COVID year, I simply tell them, "I feel flooded."
That was me. I just felt flooded.
What saved me was pivoting Craft Napa to an online event, and those nearly daily IG Lives I have been doing: interviewing people nearly every day since the end of March 2020. I did not realize how many people were in my shoes: isolated and quarantining alone, and craving online connection, like me. I feel a lot of gratitude that people would watch those IG Lives, let alone join Craft Napa, which, surprisingly, morphed into a two-week event due to demand. I do feel like we created a sense of community and connection, and it was what kept me going.
I made another change this year on January 1st. I decided to take matters in my own hands and create an online dating profile. I was super wary about this (have you listened to the podcast "Dirty John"?). After what I thought was some careful initial vetting, I took a hike with someone who told me (after the insurrection of January 6th) he'd vote for Trump all over again. I could not get down that hill fast enough and never see that dude again. The next guy…he stood me up…and get this…at his own art gallery! And just when I thought I should take my profile down and resign myself to being that aging old lady living with a lot of cats…I stumbled upon this profile one Saturday morning:
I love yoga, hiking and Pilates….just kidding…
I'm the guy you saw in line at CVS buying feminine products at 10 pm because both girls forgot to tell me we ran out until 9:43, when it became an emergency….
I'm an engineer whose bad at math but according to Myers Briggs I'm rich in emotional intelligence (actually I'm just lucky to have been surrounded by amazing peers throughout my career). I'm a published author with poor grammatical skills (publisher had to assign two editors to fix me) and I've managed to raise two amazing teenage girls (they live with me full time) with little to no idea on what I was doing 89% of the time ….I'm as comfortable wearing a tool belt as I am an apron (love to cook), I find ironing strangely relaxing but I can't sew or knit, my levels of estrogen can only carry me so far.
If you love drinking margaritas in the backyard on a Saturday afternoon, we're headed in the right direction.
I don't have a felony record, STD's, bankruptcies, or lawsuits directed at me and I would appreciate if you didn't either (unless you're ridiculously drop dead gorgeous and then maybe the felony was simply a misunderstanding)?
To conclude I'm looking for a woman whose experienced life and despite having scars is stronger for it…bonus points if you know what day and time the love boat came on and what show followed it? And if you don't know what being classified as either a Mary Ann or a Ginger means…you're too young.
One last thing, If we match and begin to text back and forth please please do not send me nude pics, I have children….unless they are classy like art, then maybe it's okay, but they must be classy!!
Oh, and thanks to working in a hospital I've gotten the vaccine!!
I liked his profile, and after he got back to me, we took a socially-distanced walk along the Napa River, coffees in hand. That didn't seal the deal; it was the next day when we spent the entire afternoon texting during the Bucc's football game. We are both Patriots fans (him being from New Hampshire), and we laughed throughout the game via texts. We have been dating for about a month ever since, and we are having the best time.
After you meet someone with whom you know you click, you know what you want (hence the collaged letter art at the top of this post). If COVID taught me anything, it's to make your time purposeful and not to waste it. That is my lesson and wish for you… don't waste any time when you find the right person for you. And spend your time making the art of your dreams and what you want to make.
Patrick told me he wants to make a quilt together. He has a degree in construction engineering, after all.  I think this will be a fun collaborative task; I don't think he will have a problem with pressed, open seams.
Wishing you a good start to 2021. Spend your time doing what you love and doing it with the people you love,
~Pokey
.